Of the four theme parks in Walt Disney World, guests love to spend plenty of time in Epcot enjoying unique attractions, entertainment, dining, and shopping. The park is unique in that the front portion of it is home to Future World which celebrates the combination of nature and technology and the rear of the park is home to World Showcase which features a celebration of eleven different countries of the world. With two huge areas, there is plenty to see in Epcot and guests who spend time there can travel the world, travel back in time, dive into the seas, tap into their imaginations, and design their own cars. Guests who visit Epcot want to make the most of their time there and experience as much as possible. They can do so by following a few simple tips which are designed to save time and avoid any frustrations to ensure a perfect day in the park. Here are the top tips to follow in order to have the perfect day at Walt Disney World's Epcot.
1 – Rope Drop
The easiest way to kick off a perfect day in Epcot is arriving for rope drop. Doing so entails getting to the park before it officially opens and waiting at the gates to be let inside. Guests who arrive early at Epcot are treated to a welcome speech which tells them all about the exciting experiences waiting inside. Once the park is officially open, guests who arrived early for rope drop are some of the first inside where they can enjoy few crowds and low wait times on popular attractions.
2 – Go Back for Spaceship Earth
While it might be tempting to enjoy a ride on Spaceship Earth immediately when entering the park, guests are smart to skip it at first. Since the attraction is the first thing that guests encounter after entering into Epcot, many automatically stop to enjoy the experience causing a longer line than normal and a bottleneck of people. Guests who are smart skip Spaceship Earth first thing in the morning and instead head to another attraction or experience and return at a later point when the initial rush has died down.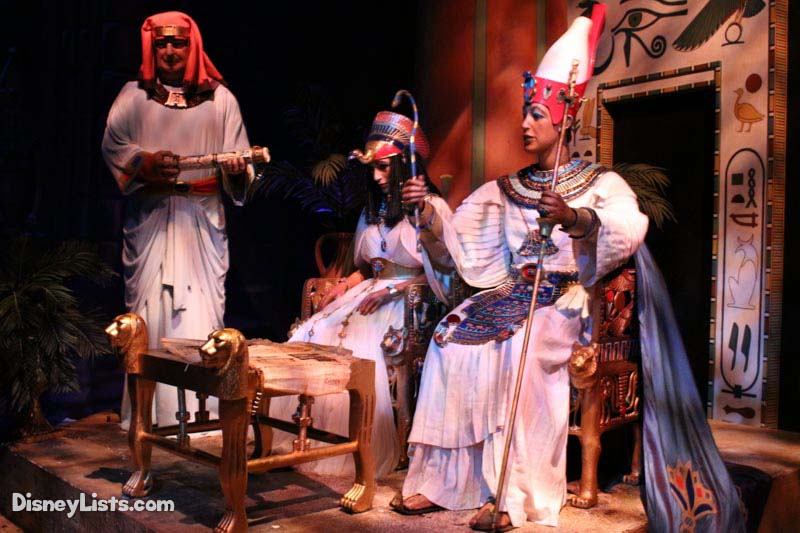 3 – FastPass Frozen Ever After
Love it or hate it, Frozen is here to stay. Many Disney fans were upset to hear that Disney was closing their beloved Maelstrom in the Norway Pavilion for a Frozen themed ride that would take guests through scenes of the movie. After a long transformation, Frozen Ever After opened in June 2016 and is just as popular as everyone expected. Opening day saw wait times for the ride up to 300 minutes! That's 5 hours for a single ride! Those crazy long wait times didn't last too long. Wait times now hover anywhere from 60-120 minutes. For that reason alone, this attraction should be your top FastPass pick for Epcot. With Disney's tiered choices for Epcot, this means you'll have to forgo a FastPass for our Soarin Around the World and Test Track, but this attraction will have the longest wait, therefore it is the best use of your Tier 1 attraction option.
4 – Single Rider Test Track Presented by Chevrolet
Another very popular attraction in Epcot can also be found in Future World. Test Track Presented by Chevrolet invites guests into the design studio where they can create their very own SIM cars and then test them on the track in Capability, Power, Responsiveness, and Efficiency. Guests are treated to a series of thrilling tests that culminate in a high speed loop on a portion of outdoor track. Test Track Presented by Chevrolet is very popular with guests visiting Epcot, but instead of using a FastPass guests can opt for a different way to save time that otherwise would have been spent waiting on line. Guests should opt to use the Single Rider line which offers up the same experience with a typically much lower wait time so long as guests don't mind being split up at the loading platform.
5 – Don't Skip the Underrated
Epcot is home to plenty of thrilling and popular attractions as well as some other ones which tend to be considered underrated and might be overlooked by guests. Those who spend time in Epcot and want to enjoy the perfect day definitely need to make the time to experience The Seas with Nemo and Friends, Living with the Land, and Journey into Imagination with Figment.
6 – Leave Plenty of Time for World Showcase
World Showcase is filled with eleven different pavilions that each highlight a certain country from around the world. Each pavilion features beautiful architecture, culture, dining, shopping, entertainment, and experiences for guests to enjoy. With so many wonderful things to see in World Showcase, guests should be sure to leave plenty of time to explore the area and all it has to offer.
7 – Eat in World Showcase
Each pavilion in World Showcase is also home to at least one quick service and one full service dining location presenting guests with many different options to choose from. Guests who visit Epcot should definitely plan on eating in at least one country in World Showcase where they can enjoy delicious and authentic cuisine from around the world.
8 – Line Up Early for Illuminations: Reflections of Earth
Editor's Note: Illuminations will have its final performance September 30, 2019. It will be replaced by a new show, Epcot Forever. While the show will change, our advice below does not. If you want to snag one of the best viewing spots, you'll need to do so early.
Each night in Epcot comes to a close with a showing of Illuminations: Reflections of Earth on World Showcase Lagoon. The show combines dancing waters, laser lights, pyrotechnics, fireworks, special effects, a massive globe, and beautiful music to show guests how they are all united as one. Illuminations: Reflections of Earth is an amazing show which certainly can't be missed on a perfect day in Epcot and guests who want to enjoy wonderful views definitely need to find a spot along the shores of World Showcase at least an hour before show time.
For a no obligation, FREE Quote on a Disney vacation package, please contact our travel partner Magical Vacation Planner at 407-442-0227 (407-442-0215 for Spanish). You can also request a FREE quote online by Clicking HERE.