It's a very busy time around Disney World right now and we aren't talking about the crowds. We are in the midst of a slew attraction, entertainment and restaurant openings. There have been some significant changes recently at Disney Springs and advanced dining reservation. Another Disney park expansion, tons of Disney dining news (my favorite), and of course a shocking story of a Disney Cast Member arrested. That and more below.
1 – Summer Awakens in Full Swing
It's a busy and exciting Summer at Disney World and it's in full swing. Several new attractions and entertainment offering including the new Frozen ride, Soarin Around the World, Mickey's Friendship Faire, the new Star Wars: A Galactic Spectacular are all set to open this week. This, or course, is on top of the plethora of exciting new things over at Animal Kingdom that opened in the last couple weeks. Stay tuned for reviews and all the new attractions and shows.
Summer Awakens at Animal Kingdom is a mixed bag. For a full review of the good, the bad and the ugly among the new nighttime additions click here.
2 – New Soarin Theater Opens with Final Showings of Soarin Over California
Soarin fans were treated to a nice surprise with an early opening of the newly expanded and reconditioned Soarin attraction featuring the California version of the movie ahead of the June 17 premier of Soarin Around the World. In addition to the new film and third theater, the projection technology got a significant upgrade from film to digital. As many of you know, the quality of the old films was suffering.
We recently had the opportunity to check out the new theater and digital projector. The difference is amazing. The picture is stunning and clear, the sound is fantastic, and the smells are noticeably stronger. The upgrade was well worth the wait and wait times should improve with the capacity increased by 50%.
Check out the improved projection (and get a little taste of the classic original) with this video I shot while riding.
3 – Disney Adds Parade Dinner Package
If dinner and a show is your thing you have a new option over at Magic Kingdom. Disney has announced a new Main Street Electrical Parade Dinner Package now available. The package includes a three-course lunch at Tony's Town Square Restaurant and access to a reserved viewing area in front of the flag pole on Main Street for that evening's parade. Your meal will include your choice of appetizer, entrée and dessert. The cost of the package is $45 for adults and $17 for children not including tax and gratuity.
If you have an inclination to eat a meal at Tony's we highly recommend taking advantage of this package. If you add up the average cost of an appetizer, entrée, dessert and beverage (which I just did), it comes to almost exactly $45. That means you get your reserved viewing spot for free!
4 – Expansion Coming to Typhoon Lagoon
Great news over at Typhoon Lagoon. The water park is getting an expansion and new family raft ride. Disney recently filed plans with the South Florida Water Management District for new development in the area adjacent to and just to the west of Crush n Gusher. Very little is known at this point other than the plans include new guest areas, a water feature and a slide similar to the family raft ride at Blizzard Beach. We'll bring updates as we learn more in the coming months.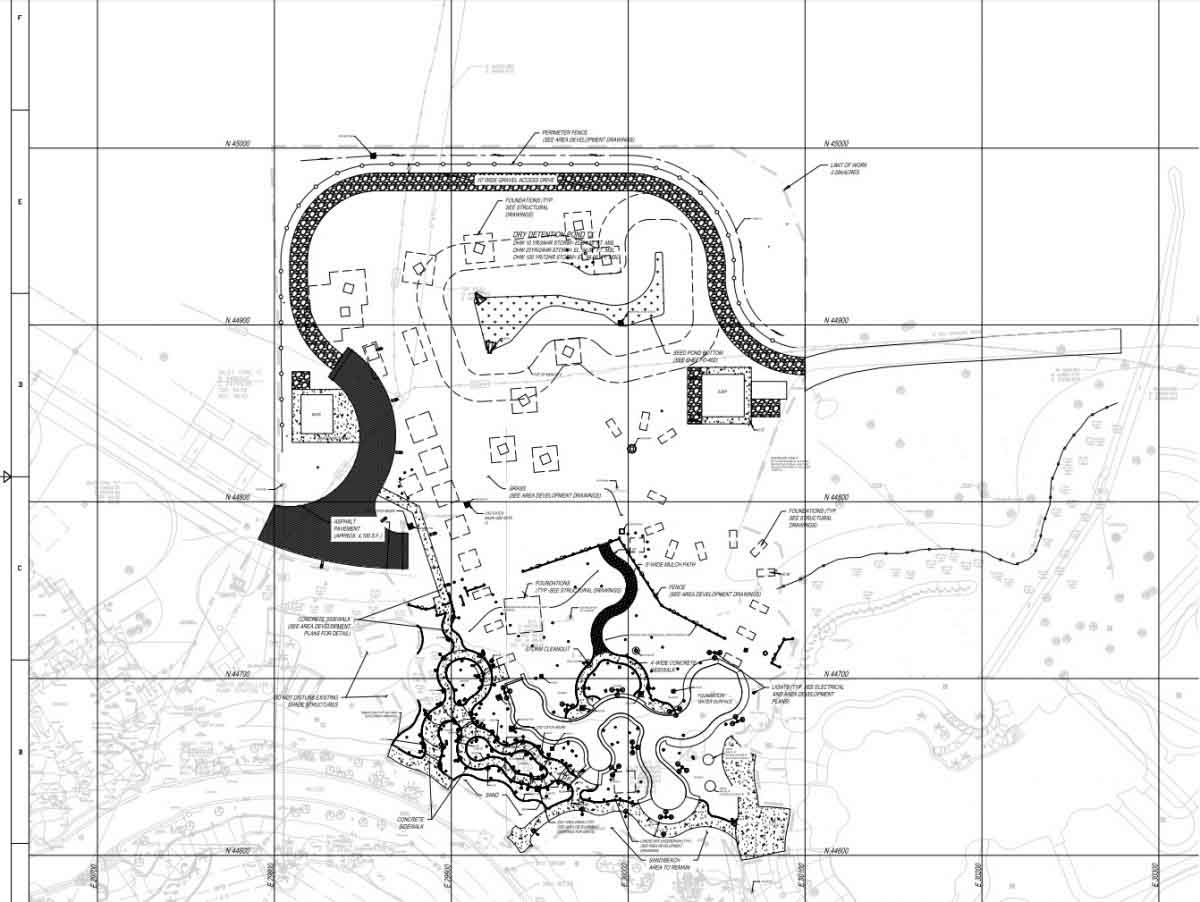 5 – New DVC Members Lounge Opens at Epcot
DVC members just got a nice new perk. Disney has opened a DVC members only lounge in Epcot in the Imagination Pavilion. Occupying the second floor above Imagination Works, the lounge is free to members and provides a great place to take a break during the day.
From Disney:
Disney Vacation Club Members can enjoy a new Member Lounge while visiting Epcot. It's the latest benefit unveiled as part of the Disney Vacation Club 25th anniversary. Available for Members with paid admission to Epcot, the lounge is open daily from 10:00 a.m. to 6:00 p.m.
The new lounge is tucked away on the second floor of the Imagination! pavilion (with the Member entrance in the ImageWorks merchandise location on the first floor of the pavilion). Ascend the staircase or take the glass elevator up, and you'll find yourself inside one of the Imagination! pavilion's towering glass pyramids. It's a bright sunshine-filled space that offers commanding views of Epcot.
The lounge is a great place to recharge (yourself and your devices) while visiting the theme park. There's lots of casual seating, complimentary beverages (including Coca-Cola Freestyle machines), device-charging stations, Wi-Fi, computer stations, a printer and mounted tablets pre-set to help you access myriad Disney websites. There's even a play area for children where they can test their Disney Infinity skills or watch some of the latest Disney animated shorts.
While kids are playing, mom and dad can consult with Member Services Advisors who are available daily to assist with dining reservations, future resort stays and more. Weekdays an RCI advisor is be available to help Members navigate exchange options for upcoming vacations.
[smartslider3 slider=91]
6 – Changes to Advanced Dining Reservations at Magic Kingdom
There have been a couple changes over at the Magic Kingdom regarding dining reservations. Skipper Canteen, Magic Kingdom's newest table service restaurant is finally allowing reservations to be made up to 180 days in advance. Previously, the restaurant opened as a walk up only. Crowds were low so same day reservations were added about a month later.
You can check out our review of Skipper Canteen along with the 7 things you need to know about the location here.
Across the park, the opposite is true. The Plaza Restaurant just off Main Street will be limiting the number of advanced dining reservations available in order to open up more availability for walk-in guests. Starting July 17, 2016, dining reservations will only be available from 11 am until noon. Outside this window the restaurant will be walk up only.
7 – Disney Employee Accused of Stealing $112,000
Katie Miller, a 29-year-old Cast Member at Columbia Harbor House has been charged with second degree grand theft and first degree scheme to defraud after allegedly stealing approximately $112,000 over the course of almost two years. Miller is accused of inputting fraudulent refunds while she worked as a cashier. Wow.
8 – Disney Adds Awesome New Savor the Savanna Evening Safari Experience
Disney's latest special tour sounds incredible and it combines two of our favorite things; the Animal Kingdom Safari and food, wine and beer tasting. Check out these delicious details from Disney:
How often have you had the chance to experience a singular African animal adventure—that includes a special food, beer and wine tasting—without even leaving the country? Now you can at Disney's Animal Kingdom.
Definitely no ordinary day at the park, the Savor the Savanna Evening Safari Experience offers you the opportunity to hop aboard a private safari vehicle and enjoy an expedition through the Harambe Wildlife Reserve. The highlight? A stop at an exclusive viewing area where you get to sample a selection of regional beers and wines (well, for those 21 and over, anyway) and savor African-inspired tapas while taking in the impressive savanna. It's a bounty of flavors bursting with delectable textures!
As you roll through the reserve on this incredible outing, you can watch it come alive with magic as a spectacular world of creatures roam about and grip your imagination. A guide paints a picture of the wildlife, pointing out fascinating facts along the way. A special keepsake commemorating your unforgettable evening trek is yours to take home as well.
Book your delicious, unique Africa escape (no passport needed) today. Your palate will thank you. Call 407-WDW-TOUR (939-8687). The cost is $169 per guest. Valid Theme Park admission is required, and each participant must be at least 8 years old. Each experience is limited to a maximum of 12 Guests. Inclement weather conditions and other factors may affect schedules, and offerings are subject to change without notice.
9 – Ample Hills Creamery Opens at Boardwalk and Changes Life as We Know it
Ample Hills Creamery, an ice cream parlor import from Brooklyn New York, is now open at the Boardwalk. It's an easy walk from the World Showcase entrance at Epcot and is well worth the detour. Ample Hills has completely ruined me for all other ice cream.
Check out our review, thoughts and some simply sinful pictures here.
10 – Tiffins and Nomad Lounge Now Open in Animal Kingdom
Signature dining has arrived at Animal Kingdom. Tiffins and Nomad Lounge recently opened on Discovery Island the result exceeded our expectations. Tiffins features an impressive variety of choices with flavor influences from around the world. This is a very different experience from any other in-park dining option. It is a signature dining location which means it's a bit more expensive than most other Disney restaurants and will require two dining credits. Is it worth it?
Check out our full review along with a bunch of food and atmosphere photos here.
11 – Bibbidi Bobbidi Boutique Gets New Location in Disney Springs
Formerly tucked into the back corner of World of Disney, Bibbidi Bobbidi Boutique has now opened in its new location next to Once Upon a Toy. The salon area has been expanded and features new interactive elements as well as a new photo room.
12 – New Bus Stop Open at Disney Springs
The new bus stop has opened at Disney Springs. It is now centrally located between the two parking garages and offers much more convenient access to all areas of Disney Springs. The bus stop is now quite a bit bigger as well with queue areas far less cramped. Guests should note that the new bus stop is the only bus stop at Disney Springs serviced by Disney resort buses. The old bus stop will now be used only by non-Disney charter buses.