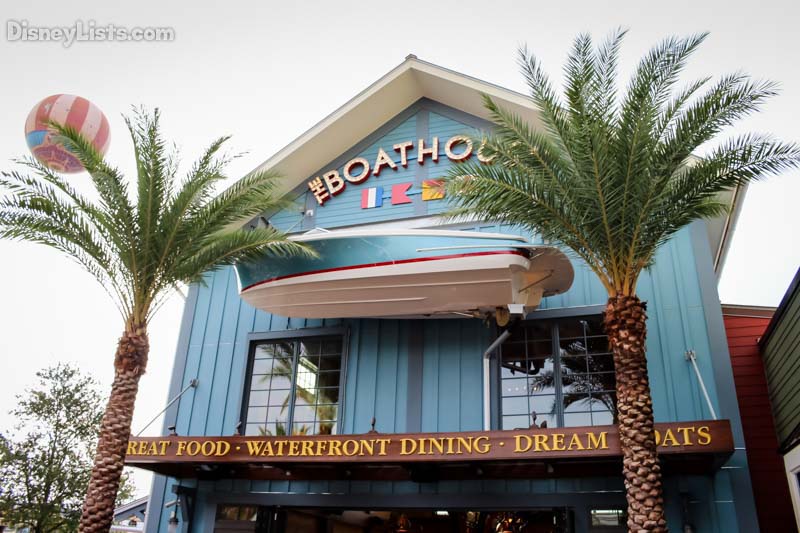 7 - The BOATHOUSE @ Disney Springs
As one of the newer restaurants to pop up in Disney Springs, The BOATHOUSE sits on the waterfront, giving guests a beautiful view in a relaxed atmosphere. Serving a huge menu full of seafood and land-based dishes, there is certainly something for everyone when it comes to visiting the restaurant.
Verdict: It Depends – The steak on the menu can reach prices up to $62 which makes the extra credit worth using. The Baked Stuffed Lobster is $48. However, the lower priced entrées average around the $20-$30 mark.