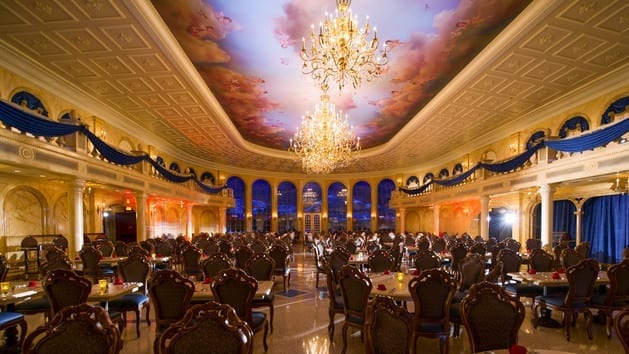 5 - Dinner at Be Our Guest
Be Our Guest is a very popular dining location in the Magic Kingdom that, like Beast, can't quite decide what it wants to be. During breakfast and lunch, the location is considered a quick or counter service restaurant, even though reservations can be made (and are essentially required). However, during dinner Be Our Guest transforms to a table service location with a prix-fixe menu. Dinner includes an appetizer, entree and dessert sampler.
Verdict: Worth It – The prix-fixe menu is $55 for adults. It's a close call, but at this price point we'd opt to use credits.