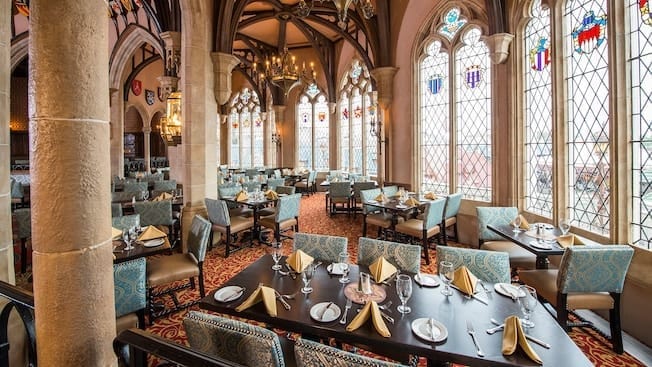 18 - Fairytale Dining at Cinderella's Royal Table @ Magic Kingdom
One of Disney World's most popular restaurants is Cinderella's Royal Table at the Magic Kingdom Park. Dining in Cinderella Castle can be a wonderful once-in-a-lifetime opportunity for guests who dream about dining with Disney Princesses.  Depending on the time of year, the cost for dining here is around $67-$77 for adults and between $41 and $46 for children 3-9.
Verdict:  Worth It – especially for parents traveling with kids ages 3-9, since the cost of paying outright for the kids meals is more than using their credits up.