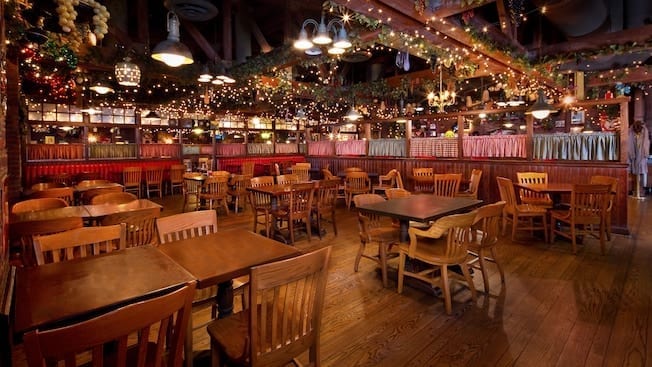 1 – Mama Melrose's Ristorante Italiano-Fantasmic Dinner Package
In Hollywood Studios, Mama Melrose is a gem of a restaurant. Not only does it offer a diverse selection of Italian dishes, but it is also home to one of the best deals in Disney World – the Fantasmic Dining Package. For only 1 table service credit, guests who book a Fantasmic Dinner Package at Mama Melrose can enjoy the usual entrée and dessert, but will also get an appetizer and a VIP seating voucher for Fantasmic, making it easier to enjoy your time in the park and then head to Fantasmic, knowing there is a reserved seating section for you. It's the ultimate value for a single table service credit, giving you the most bang for your buck.
Note: The Fantasmic Dining Package is also available for lunch at the Hollywood & Vine for one dining credit.
Photo Credit: Disney World.