Walt Disney World is definitely a fantastic place to enjoy a family-friendly vacation with children of all ages.  You can enjoy the parks with babies up to teenagers and still have a fabulous time.  If you will be traveling with kiddos, you definitely want to check out this list of 8 things to know about bringing children of all ages to Walt Disney World:
8 – Know where to find the Baby Care Centers at each of the parks.
There are special Baby Care Centers located at each of the theme parks at Walt Disney World.  At these centers you will find various baby care items that will be available for sale.  You will also find a small kitchen area, private nursing rooms, changing rooms and feeding areas.  You can take care of your baby needs in an comfortable air conditioned space that is less hectic and crowded than most of the areas you may find around a one of the theme parks.
7 – Cribs and Pack 'N Plays are available at resorts.
If you need a crib or Pack 'N Play for your little one, then you will be happy to learn that you can have one brought to your resort room for free when you are staying at a Walt Disney World resort.  You can note that you need one within your reservation so that you can be sure that one is held for you and will be in your room and ready for use.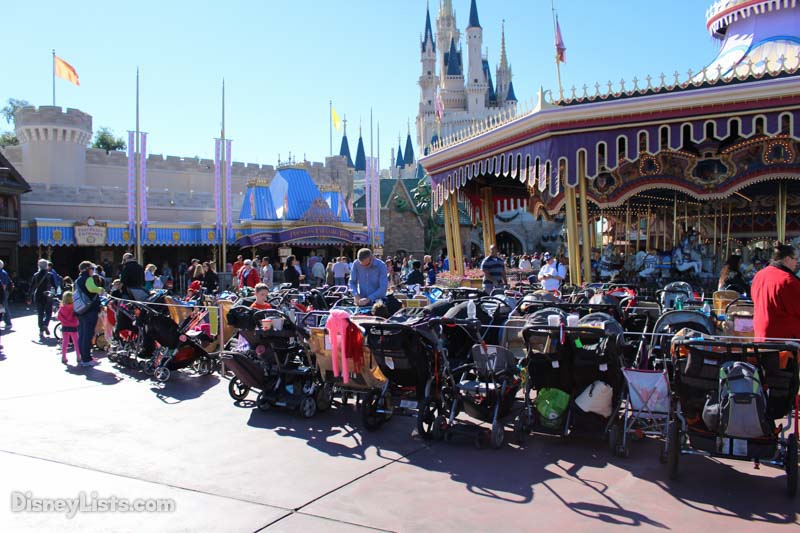 6 – Plan ahead if you plan to use a stroller.
If you think there is any way that your kiddo will need a stroller, it is typically a better idea to bring your own stroller or rent one from an offsite stroller rental company.  If you wait until you get to Walt Disney world and rent their strollers, you will pay a lot more money.  Their strollers are also only available at the theme parks, so you will have to turn them in each time you leave a park and then either carry your little one or have them walk the rest of the way to the bus.
5 – Take advantage of the Rider Switch service for attractions.
Rider Switch is available at many of the attractions at Walt Disney World that have height requirements.  One adult can wait with the younger kiddos while the rest of the party enjoys the attraction from the standby line.  They will receive a voucher that can be used to allow 3 guests to enter the FastPass+ line and board the attraction quickly so they can still enjoy it without waiting the full time again.
4 – You can bring in your own drinks, snacks and other supplies.
Guests are allowed to bring in backpacks and small coolers.  You can also bring in your own food and drinks. If you know your kiddos need certain snacks or you want to be prepared with all of their necessary items, you will be allowed to bring those in.  That can potentially save you a lot of money if you bring some of this stuff in with you.  You just have to be careful not to bring too much that it becomes a burden to carry around with you.
3 – Sunscreen, sunscreen, sunscreen!
The Florida sun is extremely hot and can catch up with guests quickly.  You will want to sunscreen your kiddos frequently to make sure that they are safe from all of the rays that they will be exposed to outside.  Try to find opportunities to take a break in the shade where you can, too.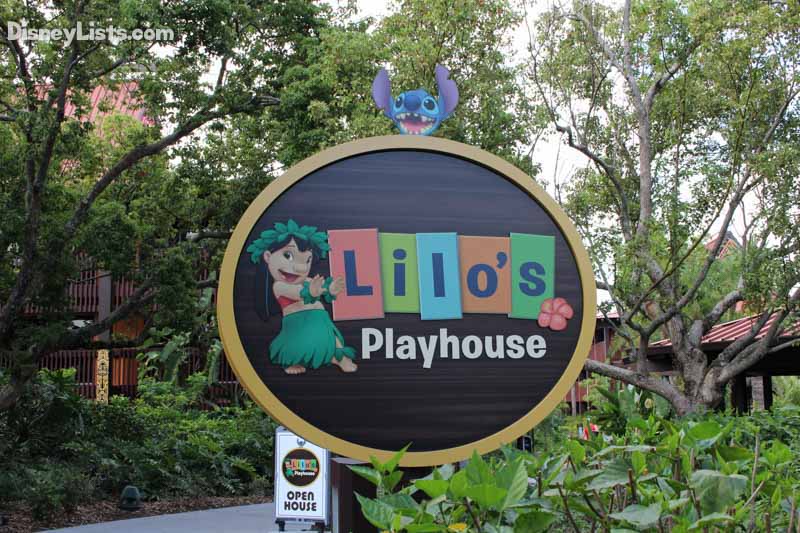 2 – Know your child care options.
There are Children's Activity Centers available at some of the resorts where kiddos that are potty-trained can stay and enjoy dinner, games and activities while their parents get a night out to enjoy Walt Disney World without the kiddos.  The centers are open for set hours and there is an hourly charge for the little guests to be there.   There is also an in-room child care option that you can use, Kids Night Out.  There is a more expensive hourly charge for this service and minimums apply.
Editors Note: the Children's Activity Centers are scheduled to close on August 1, 2018, with July 31 being the last day of operation for the centers.
1 – Plan ahead for naps.
Your kiddos will definitely get tired out quickly with all of the fun and activity happening around Walt Disney World.  It is a good idea to plan ahead for naps and down time.  If you don't think your kiddos will take a nap, it is a good idea to plan out time where they can enjoy down time at the resort.  This could maybe be just relaxing by the pool, enjoying a movie, etc.  The parks can be too much to enjoy from sun up to sun down for younger kiddos, so this great way to keep the kids from having total meltdowns.
For a no obligation, FREE Quote on a Disney vacation package, please contact our travel partner Magical Vacation Planner at 407-442-0227 (407-442-0215 for Spanish). You can also request a FREE quote online by Clicking HERE.