2018 was a pretty exciting year for Walt Disney World. Not only did we get a brand-new land complete with two new attractions, but guests were also treated to fancy resort renovations, new entertainment (in the form of dance parties, walk-around characters, and attraction scenes), and new restaurants and shops.
Of course, every year at Disney comes with changes good and bad (and big and small), but at least there's one thing we can always count on- Disney World will constantly be changing. And while the year isn't over yet, we can reminisce on what changes we've been treated to so far. Here is a recap for seventeen of the biggest happenings of 2018! Read Part I here. Part II is below.
9 – Be Our Guest Introduces Prix Fixe Dinner Menu
Be Our Guest Restaurant, ever since it opened in the Magic Kingdom in 2012, has always been one of the most popular restaurants. It has a beautiful atmosphere- when you walk in and view the ballroom from Beauty and the Beast, you really feel as though you have stepped into the film. However, Disney guests and critics have always dubbed the food as less than appealing. For a restaurant named after a song praising the merits of fine French cuisine, Be Our Guest never seemed to deliver in that aspect.
Disney paid attention to what guests had to say, and on July 27th, a new dinner menu became available. The dinner menu is a now a Prix Fixe, 3-Course meal and costs $55 for adults and $35 for children ages 3 to 9 (it is also two Table Service credits on the Disney Dining Plan). For appetizers, there is a selection of six to choose from, including Escargot and Charred Octopus. For entrees, I've heard good things about the Center-Cut Filet Mignon, as well as the Smoked Ricotta and Corn Tortellini.
The thing that excites me the most, however, is the dessert. Instead of having to choose one, you get a trio of delicious sweets- an Almond Macaron, a White Chocolate "Chip" Cup (this is actually in the shape of Chip, the tiny teacup from the film, and looks almost too precious to eat), and a Dark Chocolate Truffle. I've only seen pictures of the presentation, but all the desserts look divine. They are served on a white plate lined with stained glass, edible sugar paper- talk about a magical touch!
While I have yet to try this in person, I love that Disney upped the Be Our Guest experience by changing the menu. And while it is pricey, it looks as though the quality of the food and attention by the servers (not to mention the beautiful atmosphere) makes up for it. If I can save up enough money, I will definitely make a reservation for my next trip and put this new service to the test.
8 – New Shops Open at Disney Springs
With all the excitement over the new restaurants, Disney had to make sure guests knew where to shop once they were done eating! Disney Springs opened a few brand-new stores in 2018, one of which being The Disney Corner. The Disney Corner is a temporary two-story shop, to be open for a limited time while World of Disney finishes its redesign. The Disney Corner is marketed toward women and girls and is full of Minnie Mouse and princess gear. Next was Disney Style, which opened on the West Side of Disney Springs. I consider this an Instagram-worthy shop- not only is it full of unique clothing and accessories, but the décor and props make it such a fun place to take pictures. For instance, there's a Mad Tea Party teacup ride vehicle available for poses, and a Tangled lantern display across one side of the ceiling.
Disney Tails opened on October 12thin the Marketplace Co-Op and offers Disney-themed pet accessories such as collars, toys, bandanas, and more. With the opening of the store, two new collections themed around The Haunted Mansion and Star Wars became available. Coming later in 2018 will be Lovepop, also in the Marketplace Co-Op. This store will offer paper sculpture 3D greeting cards, while The Art of Disney Presents Greg McCullough (which will open for a limited time in the former location of Little Miss Matched) will feature paintings by the Disney character artist.
In sum, it looks like I'll need to keep a closer eye on my wallet next time I'm at Disney Springs!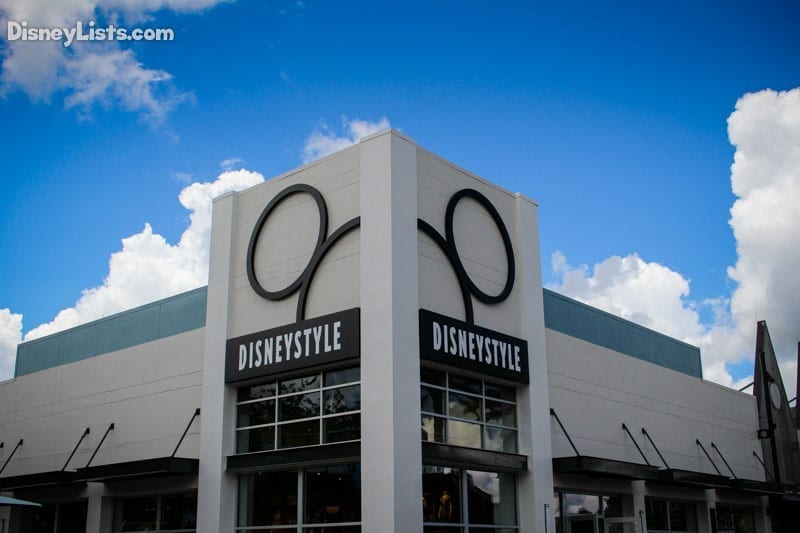 7 – Disney World Changes Their Ticketing System and Pricing
In what was probably the most confusing event of 2018, Disney decided to change their entire ticketing system. Getting tickets for Disney World used to be fairly simple, but now it seems as though one needs a PH.D. in Neuroscience before going online or venturing to a ticket booth.
First, you need to decide which park you want to visit (tickets to Magic Kingdom are more expensive than the other parks). Then you need to decide if you want a one or multi-day ticket. Do you want a Park Hopper option, and do you want to add on water parks? That's another tough decision. Throw in resort vacation packages, and ticket buying becomes a very tedious and frustrating process.
On October 16th, a new ticket system was introduced as a way to "simplify" the booking experience. However, this still left most guests confused. Tickets to Disney World theme parks are now based on seasonal pricing, and multi-day tickets need to be matched to the exact dates of your trip. If you travel during peak season, ticket prices will be more expensive. Before this change, variable pricing only applied to single-day tickets- multi-day passes would cost the same no matter when you used them. Now, seasonal pricing will apply to all tickets.
Strategies for buying tickets using this new system are already rampant online, such as on Disney fan sites and message boards. It is still unclear whether this method really makes things easier, or saves guests money. I know this new system was introduced as a way for Disney to better control crowd levels, and while I'm definitely excited for shorter lines, we'll have to see if these new complications are worth it.
Have questions or need help with the new ticket system? We highly recommend booking with an Authorized Disney Vacation Planner to ensure you are well taken care of and get all the discounts available to you. We personally book all our Disney trips (and we do Disney a lot) with Magical Vacation Planners because they are the best and we trust them. For more details and help booking your vacation, call (407) 442-0227. You can also get a no obligation, FREE vacation quote by clicking here. Their services are free to you and they can answer any questions you may have.
6 – Rafiki's Planet Watch Closes…For Good?
Disney's Animal Kingdom had a lot of exciting new offerings in 2018, but they also released some sad announcements. Rafiki's Planet Watch, a land at Animal Kingdom that included the veterinary hospitals and petting zoo, announced that it would be closing on October 21st. A lot of guests thought this meant it would be closed for good, including me. I used to spend a lot of time working as a Cast Member at Rafiki's Planet Watch, so this was hard news for me to hear.
However, Disney confirmed that Rafiki's Planet Watch would reopen in the spring of 2019. While this brings some comfort, it is still uncertain how the land will be changed or re-themed. It could be just a refurbishment, but they could also change the conservation-based land into something else entirely. While I'm always excited for changes at Disney, a part of me still remains nervous- where will guests get to learn about animal habitats, get to watch animal surgeries, and meet Rafiki?
Until we find out what fate awaits Rafiki's Planet Watch (and the Wildlife Express Train, which takes guests there from Africa), guests can meet Rafiki at the Hakuna Matata Time Dance Party, which will come to Discovery Island in 2019.
5 – New Storybook Character Dining
For the past few months, rumors were flying that the Artist Point restaurant at Disney's Wilderness Lodge Resort would turn into a character dining experience. Finally, in the fall of 2018, this rumor was confirmed! Storybook Dining at Artist Point will allow guests to dine in an Enchanted Forest-like atmosphere, with music, activities, and characters from Snow White and the Seven Dwarfs greeting diners. For now, we know that the featured characters will be Dopey, Grumpy, the Evil Queen, and Snow White herself.
Reservations for Storybook Dining opened on October 4th, 2018, and the re-imagined restaurant will debut on December 16th, 2018. The experience will offer a prix fixe menu, which will cost $55 for adults and $33 for children (ages 3-9). I definitely recommend making reservations for this one- meeting the dwarfs and the Evil Queen are rare occurrences, and they can usually only be found in the parks during parties and hard-ticket events. This dining experience will allow guests access to these unique character interactions. If I can get in, it will definitely be a must-do for me on my next trip!
4 – World of Disney Gets Reimagined
The Word of Disney store at the Disney Springs Marketplace went through many renovations during 2018, with the store reopening in phases as different sections have been completed. Finally, in late October, World of Disney had its grand reopening reveal! All sections of the store are now open, complete with magical special effects. Also, as part of the company-wide policy to reduce plastic, the store now offers reusable shopping bags. I've noticed this in the Disney Store at my local mall as well, and I think it's a great step toward helping the environment.
Rather than huge character statues lining the ceilings and shop-fronts, the store is now themed as a former animation studio. The décor includes open beams and brickwork, making it feel more like an animator's workspace. The grand reveal of World of Disney definitely helps the store fit in more with the branding of Disney Springs, but I think I will always miss the look of the old World of Disney- complete with the spitting Stich out front. However, I'm excited to visit and examine all the new details!
3 – Disney's Caribbean Beach Resort Gets an Update
One of Disney's most ambitious recent construction projects was the re-imagining of the Caribbean Beach Resort. Disney's Caribbean Beach is one of Disney's moderate resort hotels, and in October it officially debuted a bunch of new features. Old Port Royale has been redecorated and revamped with a new front desk and concierge area, and contains access to Banana Cabana (a new poolside full-service bar offering tropical drinks and snacks), Centertown Market (a new fast-casual resort restaurant), and Spyglass Grill (a casual walk-up counter near one of the pool areas).
One of the most talked-about new aspects of Disney's Caribbean Beach resort is Sebastian's Bistro, a new table service restaurant located on the waterfront. The menu offers Latin and Caribbean cuisine, and the atmosphere is reminiscent of a tropical Caribbean home.
Disney has been making changes to their resorts for a few years now, including refurbished rooms at a few of the value resorts, and continuing construction at Disney's Coronado Springs Resort. Thinking ahead to the new Star Wars hotel and DVC resort, as well as Disney's new Skyliner system (which will make stops at a few select resorts), I sense an exciting future for the resorts all over Disney property.
2 – Pirates of the Caribbean Debuts a New Auction Scene
This was probably one of the most controversial happenings at Disney this year. Pirates of the Caribbean has been auctioning off brides in their famous "Auction Scene" since the attraction first opened at Disneyland and Disney World. However, in 2018, Disney premiered their updated version of the scene. One of the most famous Audio-Animatronics, a redheaded bride up for sale, is now a feisty pirate named Redd. The auctioneers no longer offer "A Wench For a Bride," and now try to sell off hearty hens. Famous lines such as "We wants the redhead!" are gone, and more than a few guests were upset at the changes.
However, Disney is always moving forward to keep up with the times, and I think that by turning the Redhead into a rum-swinging pirate was not only an empowering move but a fun change as well. Pirates of the Caribbean is just as fantastic as it always was!
1 – Toy Story Land Opens
This was hands down the most exciting thing that happened at Disney World in 2018! In June, Toy Story Land finally opened at Hollywood Studios after what felt like a long time under construction. For months, guests had been privy to models of the new attractions and renderings of what the land would look like. When it finally opened, Disney's Hollywood Studios finally got what it was lacking all year- something new, and something for guests of all ages to enjoy.
Toy Story Land contains two new attractions: one is Alien Swirling Saucers, a spinning, whip-like ride that features the little green aliens from Pizza Planet. The ride spins guests under colored lights while playing famous Toy Story tunes set to techno beats. The other, more popular attraction, is Slinky Dog Dash, a family rollercoaster where guests can board Slinky Dog for an exciting ride around the entire land. Toy Story Mania, an oldie but goodie, is also located in Toy Story Land with a new entrance, and a small dining location called Woody's Lunchbox allows guests to munch on unique sandwiches, side dishes, and (if you're of age) adult beverages.
All the décor in Toy Story Land is oversized, making guests feel as though they have shrunk down to the size of a toy and are entering Andy's backyard. You can see neat little details everywhere, such as large footprints on the ground where Andy himself may have stepped, and Christmas lights strung up everywhere. Woody, Jessie, and Buzz all come out for meet and greets, and the Green Army Men provide roaming entertainment.
The whole land is fun and colorful and drew more guests into Hollywood Studios, a park with just a few remaining attractions. Luckily, with Toy Story Land now open, and with the opening of a little land themed after Star Wars (coming in 2019), Disney's Hollywood Studios is soon to be the most exciting Disney park of all! I still can't believe that Toy Story Land is now actually open, and I can't wait until the next time I get to ride Slinky Dog Dash!
For a no obligation, FREE Quote on a Disney vacation package, please contact our travel partner Magical Vacation Planner at 407-442-0227 (407-442-0215 for Spanish). You can also request a FREE quote online by Clicking HERE.