News
Disney Magic at Home: A Virtual Tour of Walt Disney Imagineering-Part 1
Disney has created lots of ways to bring magic into your home with #DisneyMagicalMoments. We've already shared some posts such as the Imagineering in a Box, learning how to draw the true original Mickey Mouse, learning about the amazing animals at Disney's Animal Kingdom, a virtual viewing of the all-new "Magic Happens" parade at Disneyland, and free Disney content to enjoy. Now Disney has shared a virtual tour of Walt Disney Imagineering. Catch all the details below!
Here are all the details from Disney Cast Member Kevin Rafferty, Jr.:
Walt Disney Imagineering is known for making the impossible possible. That's why—despite our offices being closed—we are opening up our headquarters virtually for a tour.
Tours of Walt Disney Imagineering are rare. So rare, in fact, we are excited to bring you this video series to show you some of the unique spaces where innovation and storytelling combine to bring Disney stories, characters, and worlds to life.
A creative force, a historical treasure, a dream factory,
---
and a hub of science and technology, Walt Disney Imagineering is a place of legend and the only think tank created by Walt Disney himself. Ann Myers is ready to welcome you—let's go!
Stay tuned for the next video in our virtual tour series.
RELATED ARTICLE: 13 Amazing Imagineering Feats We Love at Disney Parks
by Mike and Jamie Sylvester
Imagineers…the Disney heroes and heroines responsible for designing and building theme parks, resorts, cruise ships, attractions, plus the endless entertainment venues at all levels. Imagineers are carrying on Walt's vision with their wonderfully creative minds! So, let's key in on Walt Disney World as we share 13 amazing Imagineering feats we love.
1 – Cinderella Castle
One of the most well-known structures in the world, the iconic Cinderella Castle in Magic Kingdom seems to make dreams come true with just one glance at the fairytale castle! Opening in 1971, after only 18 months of construction, Cinderella Castle stood tall at 189-feet. Imagineers used what they call "forced perspective" which is when the scale of architectural elements is much smaller in the upper portions of the castle compared to the foundation – allowing for superb height. Plus, let's not forget the unbelievable Cinderella Castle Suite, Bibbidi Bobbidi Boutique, and Cinderella's Royal Table all located inside!
2 – Audio-Animatronics
The Enchanted Tiki Room, Pirates of the Caribbean, Haunted Mansion, Hall of Presidents… what do these have in common? These are just a few of the Disney World attractions that boast Disney's Audio-Animatronics – a form of robotics that allows Disney to animate things in 3-dimensions. Walt was present for this never used technology with singing birds in the Tiki Room in 1963 at Disneyland. Get this – Disney is already perfecting the next wave of Audio-Animatronics known as "Autonomatronics" which are independent figures that can see, hear, sense a person's presence and emotions and have a conversation!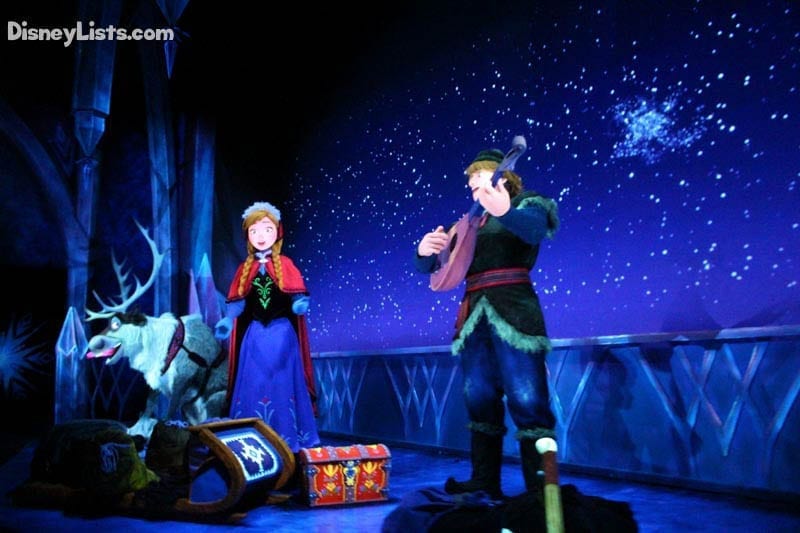 3 – Monorail & Contemporary Resort
Opening in 1971, Disney World's Monorail System and The Contemporary Resort are partners in crime with their highly "contemporary" advancements at the time. Known as Disney's "highway in the sky" the monorail now stretches almost 15 miles throughout Disney World property, making transportation easy for their guests. An especially amazing Imagineering feat was designing an A-frame structured resort (The Contemporary) to allow the Monorail to glide through the lobby every few minutes.
4 – Spaceship Earth
What might look like a giant golf ball as Epcot's iconic symbol, is really an 18-story geodesic sphere! Take a ride through this giant geodesic sphere with the Spaceship Earth attraction which takes guests through time by following communication advancements beginning with prehistoric time to the invention of the computer. After 26 months of construction, Spaceship Earth was ready to roll in October of 1982. With slight modifications in the past years, Spaceship Earth remains a timeless attraction on our must-do list.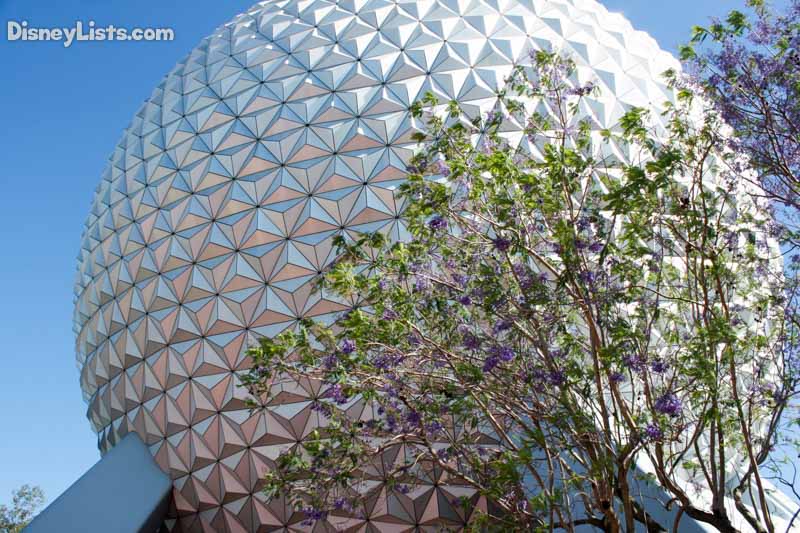 5 – Summit Plummet
Deep breath! Summit Plummet is only a near-vertical drop and the third tallest, fastest freefall body slides in the world! With Disney's Blizzard Beach Water Park opening in 1995, Summit Plummet has been the main attraction with its sheer 120-foot slope with speeds of 60 miles per hour. We can't help but wonder which Imagineer lost the beat to be the first one to try this slide!
6 – Tree of Life
Tree hugger or not, the Tree of Life at Animal Kingdom is a must-see! Opening on Earth Day in 1998, this 145-foot sculpted tree represents Animal Kingdom beautifully with its 325 animal carvings intricately designed around the trunk and massive roots of the tree. Check out the Tree of Life at various positions in the park or walk the Discovery Island Trails to spot the numerous creatures. We also recommend It's Tough To Be A Bug (a 4-D attraction held within the tree), as well as the Tree of Life Awakenings which lights up the tree with vibrant colors at night.
7 – Kilimanjaro Safaris
Also opening on Earth Day in 1998, a 110-acre Harambe Wildlife Reserve awaits at Animal Kingdom in the Kilimanjaro Safaris attraction. This 18-minute expedition takes guests through the savanna which houses 34 different exotic African wildlife. This attraction is so large, that Magic Kingdom (107 acres) could fit inside of it! The best part is, it's well-known as a sanctuary dedicated to the protection of African animals.
8 – Soarin'
An erector set made this one possible! That's right, the three-level mechanical lift seating that allows guests to glide over incredible film displayed on an Omnimax screen, was created by an Imagineer that used an erector set to design the featured seating. Opening at Epcot's in 2005, this attraction became an instant hit at Disney World. Piping in artificial scents and wind to simulate a hang gliding flight over several locations, this feat is one we thank erector sets for!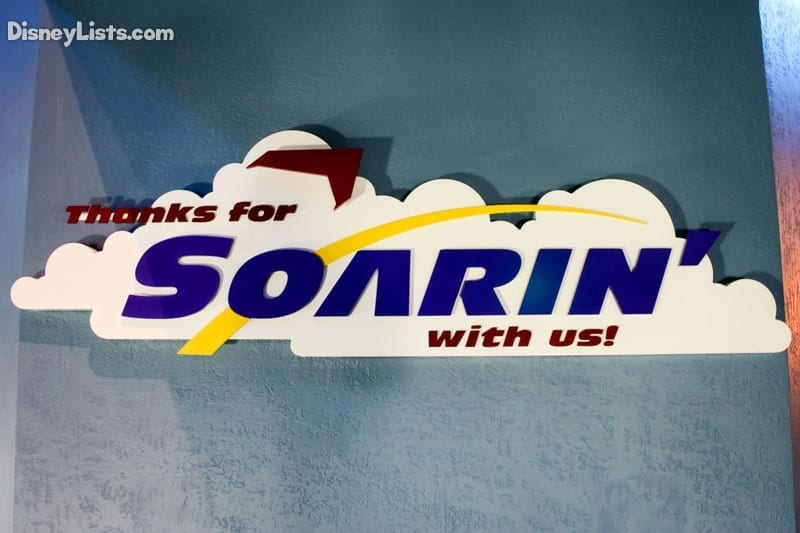 9 – Expedition Everest
A Yeti is loose in the Himalayas, and you are about to cruise through his path of destruction on a steel roller coaster located in Animal Kingdom! Opening in 2006, this is on feat Imagineers planned for over 6 years with 3 years of complicated construction to go along with it. The tallest attraction at Disney World at 199.5 feet; the tallest artificial mountain in all Disney Parks; a Guinness Book of World Records winner for the most expensive roller coaster ever built at $100-million; and a Yeti that is the largest and most complex audio-animatronic figure ever built by Walt Disney Imagineering… let's just say the Imagineers on this job had their hands full!
10 – Toy Story Midway Mania!
Imagineers opened Toy Story Midway Mania at Hollywood Studios in 2007, and we've been singing "You've Got a Friend in Me" since! Not only is this 4-D attraction full of fun mini-games along a quick to moving path. Dropping roughly $80-million on the design and build, we believe it's paid off with the mass popularity this attraction draws in. Boasting the first use of "industrial Ethernet" (real-time control) for a ride's control system – this baby has more bells and whistles behind the scenes than we can even begin to imagine.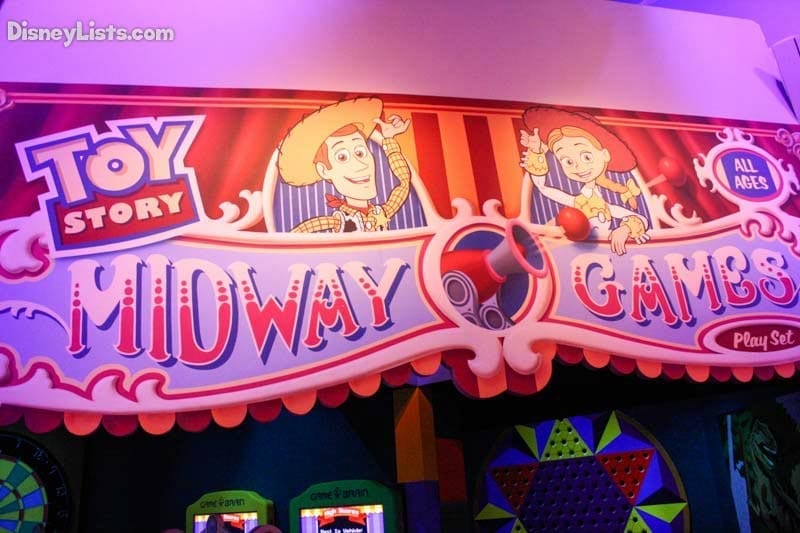 11 – MyMagic+ & MagicBands
Another Disney first in implementing… the Imagineering feat of MyMagic+ technology launched in 2008 and Disney hasn't been the same since! MyMagic+ technology allows Disney to offer services to its guests by providing a wearable system that is designed to consolidate functions including payments, resort room access, ticketing access, FastPass+ system, and tracking. Placed in an RFID chip inside a trendy MagicBand, we now have ease of Disney enjoyment right on our wrist – and right in our hands via online services and mobile apps.
 12 – Avatar's Flight of Passage
Opening May 27, 2017, Avatar Flight of Passage is one of the two attractions located in the new Pandora – The World of Avatar area within Disney's Animal Kingdom. Flight of Passage is known as the "Centerpiece of Pandora" not just because of its location within Pandora but because it truly is the peak experience. Prepare to straddle what feels somewhat like one of those motorcycles at an arcade, be secured in, and then using 3D screen technology, awesome 4D effects, and motion simulation – feel like you are literally flying on the back of a mountain banshee in the most exhilarating way. Your banshee (somewhat like a flying dragon) will soar through the sky as it takes you on the ride of a lifetime through Pandora – The World of Avatar. Flight of Passage is not only our favorite ride at Disney World, but it is also one of the most technologically advanced attractions ever built.
13 – Star Wars: Rise of the Resistance
Now open in both Walt Disney World and Disneyland, Star Wars: Rise of the Resistance is the crowning achievement for Disney Imagineering. The attraction uses multiple ride systems working together to create a seamless story on a cinematic scale. "Star Wars: Rise of the Resistance is the most ambitious, immersive, advanced, action-packed attraction we've ever created. We threw out the rulebook when designing this attraction to deliver experiential storytelling on a massive, cinematic scale," said Bob Chapek, CEO of The Walt Disney Company. "Star Wars: Rise of the Resistance sets a new standard for what a theme park experience can be – just like Galaxy's Edge, itself. None of this would be possible without the incredible teams at Walt Disney Imagineering, Disneyland and Walt Disney World, who brought not one, but two award-winning lands to life at the same time." The teams that designed and worked on this attraction deserve the praise. The attraction is a mind-blowing experience that is not to be missed!
For a no obligation, FREE Quote on a Disney vacation package, please contact our travel partner Magical Vacation Planner at 407-442-0227 (407-442-0215 for Spanish). You can also request a FREE quote online by Clicking HERE.