When guests visit Walt Disney World, they love to spend the majority of their time exploring the four theme parks. Epcot is a favorite park of many guests thanks to its two unique halves. The front portion of the park is home to Future World, which celebrates the unique combination of technology and nature, and the rear of the park features World Showcase, which hosts a global celebration of eleven different countries from around the world each showcased in their own pavilions. With two huge halves, Epcot is home to amazing attractions, entertainment, dining, and shopping for guests to enjoy. While all of those experiences are amazing, guests who visit Epcot love to enjoy it's thrilling and classic attractions. Epcot attractions can offer up experiences like diving into the seas with characters from Finding Nemo, traveling back in time, learning about the land, designing unique cars, and hang gliding over beautiful locations from around the world. While there are plenty of attractions to be enjoyed in Epcot, there are several which are so awesome that they cannot be missed while spending time in the park. Here are the five best headliner attractions to enjoy while spending time in Epcot.

1 – Frozen Ever After
The Norway Pavilion in World Showcase is home to the number one attraction in Epcot. Frozen Ever After replaced fan-favorite, the Maelstrom, and has been generally received with rave reviews about the absolutely fantastic animatronics, music, and theming of the ride. You'll celebrate an extraordinary "Summer Snow Day" with Queen Elsa, Anna, Olaf, Kristof, and more. Your journey begins in Arendelle, and you'll be whisked away to Troll Valley and North Mountain, Queen Elsa's ice palace before you return to the Bay of Arendelle to conclude the celebration. It's a fun attraction that is still very popular!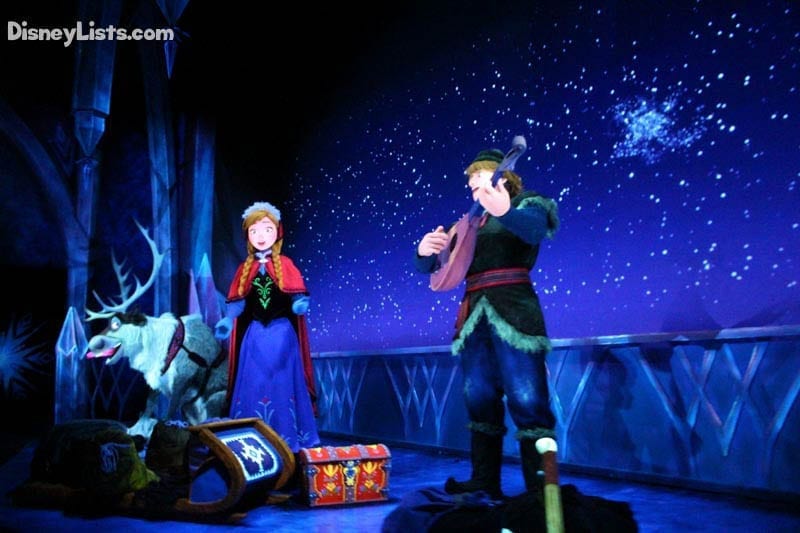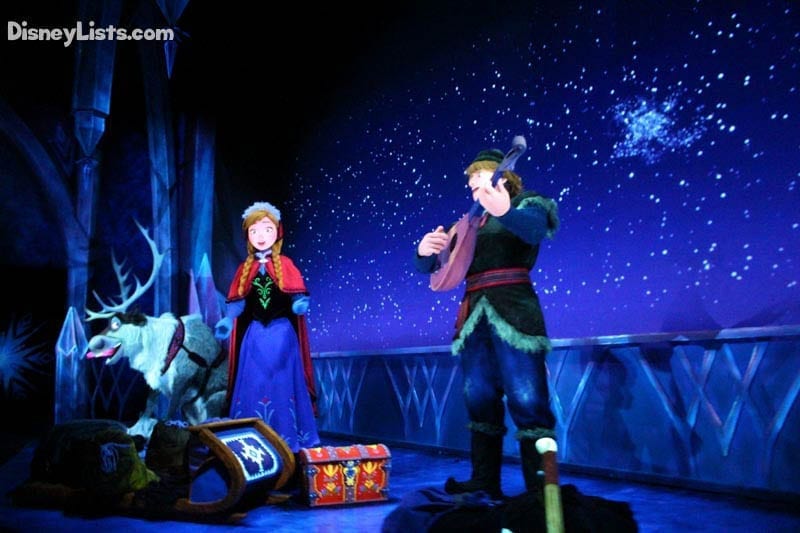 2 – Soarin' Around the World
One of the most popular attractions in Epcot can be found in Future World on the lower level of The Land Pavilion. Soarin' Around the World invites guests to an experience like no other. Guests can let their feet dangle as they take to the skies and enjoy beautiful and unique views of amazing places from around the world like the Great Wall of China. Since Soarin' Around the World is such a unique and thrilling attraction, it is very popular with guests and generally tends to have long wait times on busy days in Epcot.
3 – Test Track Presented by Chevrolet
Another popular attraction in Epcot is also found in Future World. Test Track Presented by Chevrolet invites guests into the design studio where they can create their very own SIM cars and then test them on the track in Efficiency, Power, Responsiveness, and Capability. With a series of tests and a final thrilling loop around an outdoor portion of track at high speeds, Test Track Presented by Chevrolet is a fun and thrilling attraction that guests love to enjoy while spending time in Epcot.
4 – Spaceship Earth
Guests who enter into Epcot can't miss Spaceship Earth as it is housed in a huge geodesic dome that is covered in thousands of futuristic silver panels shaped like triangles. The attraction housed inside the structure features the same name and brings guests from the beginning of time to modern-day to celebrate the history of communication. Spaceship Earth features many different scenes that depict essential moments in the history of communication using audio-animatronics and props to recreate the burning of Rome, the Renaissance, and the invention of the personal computer. No visit to Epcot is complete without a ride on Spaceship Earth.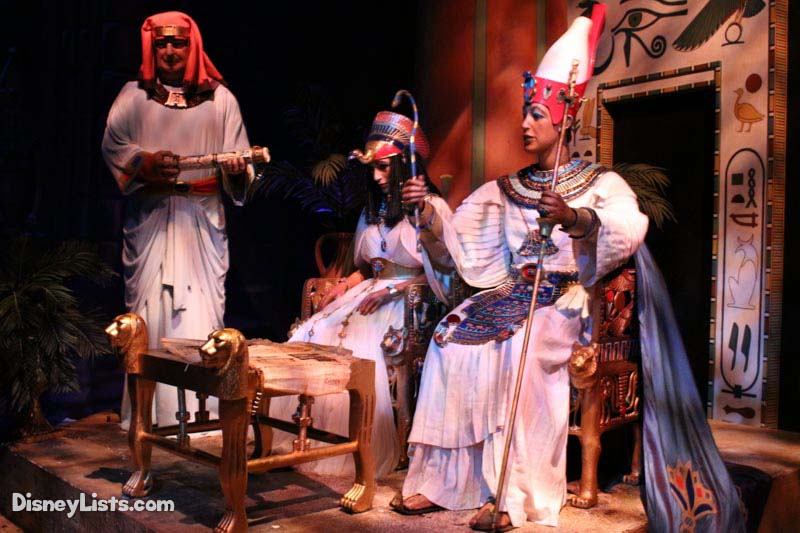 5 – Mission: SPACE
Calling all astronauts. Take on the Orange Mission for a truly intense experience that lets you feel the force of an actual space launch en route to Mars. On this mission, you'll dodge meteoroids, slingshot around the moon, and attempt a precision landing on the Red Planet's alien surface. This "mission" is enhanced with HD video to make it even clearer! Or, embark on the more family-friendly Green Mission – a mission that takes you on an exciting orbit around Earth. On this amazing adventure, you'll take in sites like the Hawaiian Islands, Italy's "boot" and the Northern Lights—as seen from space, of course—before finally landing at Kennedy Space Center in Florida. No matter which mission you choose, it'll be a journey that's totally out of this world. This attraction MORE family-friendly. Younger astronauts can now ride – the height restriction for the Green Mission side with the addition of new X-2 booster seats allows children 40-44" to ride.
For a no obligation, FREE Quote on a Disney vacation package, please contact our travel partner Magical Vacation Planner at 407-442-0227 (407-442-0215 for Spanish). You can also request a FREE quote online by Clicking HERE.