When it comes to visiting Epcot, there are so many things to do within Future World and the 1.2 miles around the World Showcase. Returning guests routinely discover new details and hidden gems throughout the park, which makes it a great place to explore. While everyone knows about the E-ticket attractions like Test Track and Soarin', there are a number of other attractions scattered around the park, and we have put together a list of 9 that you shouldn't miss out on.
9 – Mission: SPACE
Even though Mission: SPACE is a popular attraction, there are certain things that guests can miss before and after the ride experience. Each guest can choose between the green (less intense) or orange (more intense) experience, but there is a third option for guests who fear that both levels of intensity will be too much. The third option is to head straight to the Mission: SPACE Advanced Training Lab. Everything here is interactive and is meant to give you additional skills for your astronaut training. Try the Expedition Mars quest where you have 4 minutes to explore the surface of the Red Planet and locate your 4 fellow astronauts, or you can join in the space race, which pits astronauts against mission control in a race from Mars to Earth.
8 – Character Meet and Greets
Editor's Note: During the phased reopening of Walt Disney World, character greetings are temporarily suspended. You'll see characters come through each park in short parades. Click here for more information on how to see characters during the phased reopening.
While the Epcot Character Spot in Future World can be a one-stop spot to meet Minnie, Goofy and more, there are many other places throughout the park where you can meet your favorite Disney characters. You can meet Jasmine in Morocco, Alice and Mary Poppins in the UK, Belle in France, Snow White in Germany, and Mulan in China. The meet and greet times are staggered through the day, so you have an opportunity to meet them all. If you'd prefer to meet princesses in one spot, the Akershus Royal Banquet Hall in the Norway Pavilion offers a great environment to meet the princesses, all while enjoying a meal.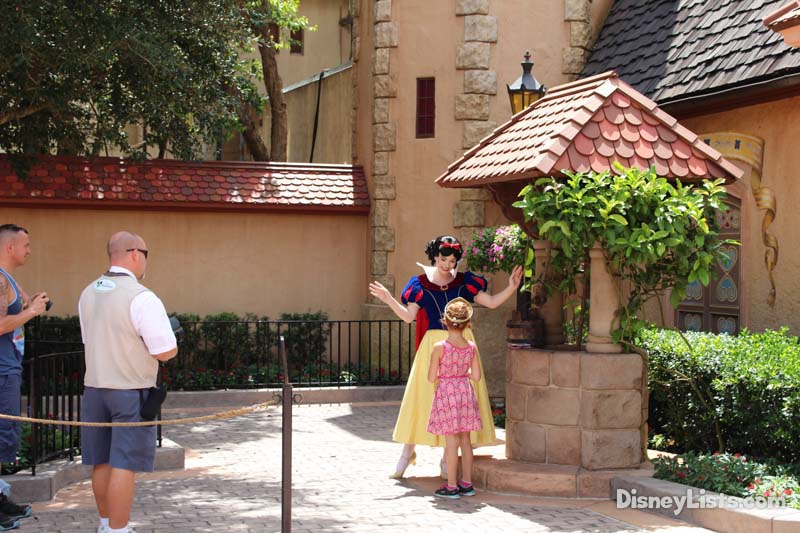 7 – Serveur Amusant
Editor's Note: During the phased reopening of Walt Disney World, Serveur Amusant is not performing.
In the France Pavilion, the Serveur Amusant (amusing waiter) has become a fan-favorite performance with crowds gathering in a tight circle to watch as two performers juggle and attempt a daring balancing act using only chairs and wine bottles. Part of the beauty of the performance comes from the traditional French mime techniques that are used throughout the show since neither performer speaks – only a whistle is used to convey parts of the story.
6 – Reflections of China
As you walk into the China Pavilion, you can't help but notice the beautiful red and gold colors of the Temple of Heaven. Inside, a 14-minute film Reflections of China plays 360 degrees around you, giving you a full view of the landscapes and culture as you journey from Shanghai to the Huangshan Mountain Range and down along the Yangtze River. Architecturally, the acoustics inside the building are near perfect. At the same time, hidden symbolism in the structure can be found in the form of 4 pillars supporting the center of the room representing the 4 seasons, and 12 pillars supporting the outer walls, which symbolize the 12 months in a year and 12 years in the Chinese calendar.
5 – SeaBase
Editor's Note: During the phased reopening of Walt Disney World, Bruce's area is closed off.
After guests have finished riding the Seas with Nemo and Friends, it's easy to walk past the SeaBase and head back into the park for other attractions. But if you stop to take a look around, you'll find some true hidden gems in this fantastic space. From the incredible sea life found in one of the largest saltwater tanks in the world to the fun and interactive experiences, there is always something cool to see here. Take a picture with Bruce, the shark, join in on Turtle Talk with Crush or take a stroll past all of the viewing areas and try to pick out your favorite aquatic animal.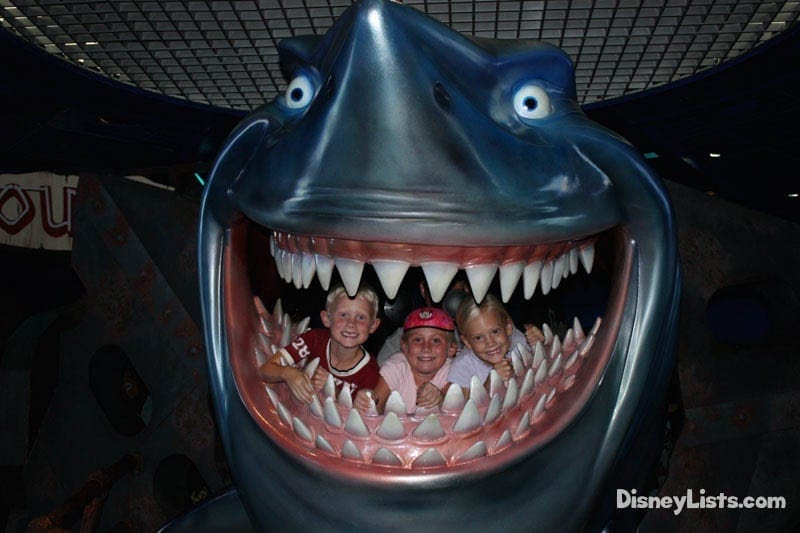 4 – Musicians
Editor's Note: During the phased reopening of Walt Disney World, the Japanese drummers are not performing.
Music is such a large part of many cultures, and in the World, Showcase music is prominently displayed with musicians delighting the crowds with performances throughout the day. You can find a classic British rock band playing, belly dancers in Morocco, a mariachi band in Mexico, Voices of Liberty in the American Adventure, and the pulsating sounds of the Taiko Drums courtesy of Matsuriza in the Japan Pavilion. Join in the music or sit back and enjoy as these musicians and performers share some truly remarkable storytelling through song.
3 – Gran Fiesta Tour
Hidden inside the pyramid in the Mexico Pavilion, the Gran Fiesta Tour takes you on a boat ride alongside Panchito and José Carioca as they try to find Donald Duck. It's a fun and whimsical ride that rarely has a long wait time and makes for a relaxing way to give your feet a break from walking. Taking you past the San Angel Inn Restaurante and through several different scenes with the Three Caballeros, this is a must-do attraction for many Disney guests.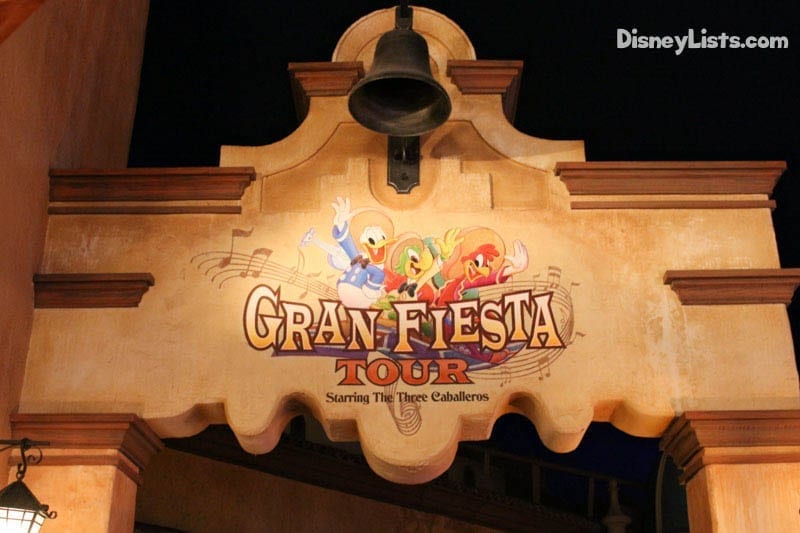 2 – Journey Into Imagination With Figment
Dr. Nigel Channing (played by Eric Idle) has invited you to explore the 5 senses and how they capture the imagination, only to be interfered with by the mischievous dragon Figment, who takes over your journey into imagination. This attraction is always fun and rarely has a long wait time. Figment has developed a loyal fan-following and continues to be a hidden gem in Epcot. From the sound experiment to the smell lab and even Figment's topsy-turvy house, your Journey Into Imagination With Figment will be a memorable experience. It should definitely be on your must-do list.
1 – The American Adventure
Often overlooked as an attraction, the American Adventure is a 30-minute stage show full of audio-animatronics that highlight the past, present, and future of America. Ten different sets move effortlessly in front of the 1024-seat theater and utilize some of America's greatest heroes from it's past, including Susan B. Anthony, Thomas Jefferson, John F. Kennedy, Martin Luther King Jr, and Teddy Roosevelt. The stories unfold with a great musical score underneath, making for a delightful experience.
For a no obligation, FREE Quote on a Disney vacation package, please contact our travel partner Magical Vacation Planner at 407-442-0227 (407-442-0215 for Spanish). You can also request a FREE quote online by Clicking HERE.