Deciding to go on a Walt Disney World vacation is one of the best ways to make an ordinary day seem extraordinary. Once the dates have been set, guests can spend weeks and months eagerly anticipating the trip and dreaming of all the amazing experiences waiting to be enjoyed. In order to make the most of each moment and have a truly magical vacation, there are certain things that guests need to do before leaving home. From planning and prioritizing to researching and packing well, certain actions are necessary to ensure a great vacation. Here are seven things to do before leaving for a Walt Disney World vacation.
Editor's Note: We understand that with the phased reopening of Walt Disney World, some of the advice in this article may not apply if you visit while park hours are reduced, capacity limits and physical distancing are in place, and some of our favorite experiences—fireworks, parades, and character greetings—are temporarily suspended. (You can read everything you need to know about the phased reopening by clicking here). We will continue to share articles that give guidance on a "normal" vacation to Walt Disney World, along with any special changes or instructions you may need to be aware of during the phased reopening to provide the best tips we can regardless of when you are visiting. ~ Chad & Cindy
1 – Choose The Right Hotel
The first thing to do once a Disney vacation is in the works is to pick the right Disney Resort. This decision can seem daunting since there are over two dozen options to choose from, but one way to make a decision easier is to figure out a budget. By knowing how much they want to spend each night of the vacation, guests can then narrow down their choices to the Deluxe Resorts, which are the most expensive, the Value Resorts which have the best deals, and the Moderate Resorts which fall somewhere in the middle. By knowing which price category is best for them, guests can then choose between a handful of Disney Resorts in that option instead of two dozen.
2 – Book FastPasses
Editor's Note: During the phased reopening of Walt Disney World, FastPass+ is temporarily suspended.
The best way to save time on a Walt Disney World vacation is by using the FastPass system. FastPasses are reservations for attractions and experiences that assign guests certain times to report to the location to enjoy the experience with little to no wait time. Guests are entitled to book up to three FastPasses for one park per day in advance and then can book a fourth FastPass once the initial three have been used. Guests who stay on property at a Disney Resort can book their FastPasses up to sixty days in advance, and guests who stay off property can book up to thirty days in advance. Some of the best options to book FastPasses for are the Slinky, Dog Dash, Avatar-Flight of Passage, Seven Dwarfs Mine Train, Peter Pan's Flight, Space Mountain, Soarin' Around the World, Test Track Presented By Chevrolet, Toy Story Mania, The Twilight Zone Tower of Terror, and Expedition Everest.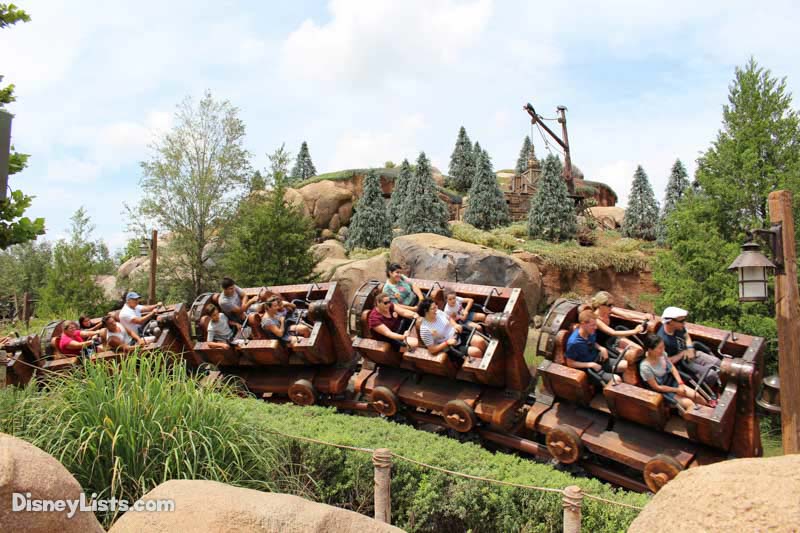 3 – Book Advanced Dining Reservations
Editor's Note: During the phased reopening of Walt Disney World, the dining booking window is sixty days.
Guests who plan on enjoying full-service meals while in Walt Disney World definitely need to book Advanced Dining Reservations as far in advance as possible. Advanced Dining Reservations can be booked up to one hundred and eighty days in advance and are absolutely necessary for popular full-service dining locations, which tend to fill up quickly. Some of the most popular locations which are the first to fill up are Le Cellier Steakhouse, California Grill, Victoria & Albert's, 'Ohana, and Be Our Guest Restaurant.
4 – Learn About the Parks
Before arriving at Walt Disney World, guests should make sure that they know as much as possible about the parks. By knowing ahead of time where things are located, guests will be sure to save lots of time easily moving around the parks and not having to constantly stop to ask for directions or consult a map. In addition, guests who are familiar with what certain attractions and experiences are in the parks can know which attractions don't appeal to them or are too thrilling for their taste.
5 – Make A Must-Do List
With so many amazing attractions, dining, shopping, and entertainment options to enjoy in Walt Disney World, it is literally impossible to experience it all on one vacation. Guests need to make a must-do list before leaving home, outlining which experiences are absolute must-dos on their Disney vacation. By knowing which experiences can't be skipped, guests will be sure to make time for those options and not miss out on anything that they are really looking forward to.
6 – Make A Schedule
Guests should also plan on making a tentative schedule before leaving home that details which park or parks they will be visiting each day. By organizing their desired locations, FastPasses, and Advanced Dining Reservations into one schedule, guests can be sure to save time once on vacation that would otherwise be wasted each morning attempting to make a plan for the day ahead.
7 – Pack Well
The final task for guests to accomplish before leaving home is to pack well! There are plenty of items that are completely necessary on a Walt Disney World vacation, and making a packing list is the surefire way to not forget anything at home. Guests should be sure to pack the essentials like light and cool clothing, comfortable shoes, convenient bags, sunscreen, band-aids, phones, electronics chargers, and medications. By packing the important things, guests are sure to have a magical vacation without any mishaps!
For a no obligation, FREE Quote on a Disney vacation package, please contact our travel partner Magical Vacation Planner at 407-442-0227 (407-442-0215 for Spanish). You can also request a FREE quote online by Clicking HERE.