After months of being closed due to the COVID-19 pandemic, we finally have what we've all been wondering about, speculating on, and waiting eagerly for, a reopening date for the Disney World parks. We also have an avalanche of news regarding policy changes, restrictions, cancellations and more when the parks do reopen that will significantly change how guests experience Walt Disney World for the near future. Many of the changes are huge and impact things like dining, Fastpass, and crowd levels. Not all the changes are negative however, as social distancing requirements have prompted significant feature improvements to mobile ordering that guests have been requesting for some time. Disney has also been issuing statements to annual passholders that have many bothered. However, not all the news is related to the phased reopening. We were able to celebrate a big Walt Disney World anniversary and our favorite new non-official holiday. We also have a bunch of recipes released for some of our favorite in-park snacks and meals. Finally, don't miss the fantastically cool way Disney is enforcing social distancing at Disney Springs which opened a couple weeks ago. All this and more in this week's news roundup below.

1 – Disney Announced Dates & Phased Reopening Plans
On Wednesday, May 27, Jim MacPhee, Senior Vice President of Operations, presented Disney's phased reopening plans to the Orange County Economic Recovery Task Force. After being approved by the task force and the Orange County Mayor, Governor DeSantis approved the plans on Friday, May 29. The plans call for Magic Kingdom and Animal Kingdom to open on July 11. Epcot and Disney's Hollywood Studios will open on July 15. Many restrictions were also announced, including the temporary suspension of parades, fireworks, and character greetings. Also, a new theme park reservation system will be rolled out.
Click here for the original announcement of the phased reopening plan.
2 – Disney Announces Further Restrictions and Cancellations
On Thursday, May 28, Disney released more details and restrictions, including the temporary suspension of FastPass+ and Extra Magic Hours, cancellation of all dining reservations through the end of the year, and cancellations of dining plans.
Click here for the announcement of more details about the phased reopening plan.
3 – More Coverage to Come
There are still a lot of questions and policies to figure out. We'll be watching closely for new information and will continue to share it with you. We've gathered all of the information we know right now about Disney's reopening and how it will affect your visit. Check out the link below for the information.
Click here for what we know right now about Disney's phased reopening.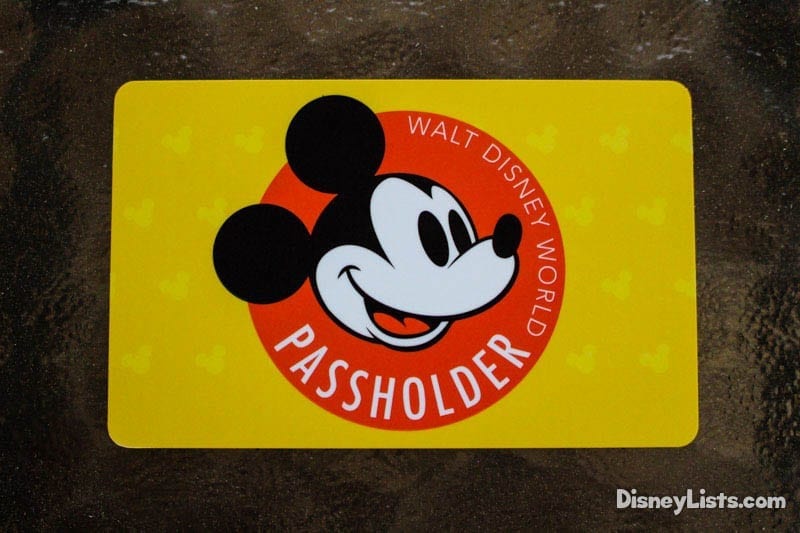 4 – Statement for Walt Disney World Annual Passholders
There are many questions about how things will work when Disney begins its phased reopening in July. Disney sent an email to its annual passholders and also issued a statement on their website about what passholders can expect. Disney has repeatedly stated there will be limited capacity, and passholders may experience difficulty in securing reservations to the parks. They also hinted at passholder previews. Learn more at the link below.
Click here for Disney's statement to Walt Disney World annual passholders.
5 – Disney Adds Significant New Features to Mobile Ordering to Encourage Physical Distancing
We always encourage guests to use the Mobile Ordering service while visiting Walt Disney World. During the phased reopening, it will be even more important (and might be the only way) to order quick-service meals. With this in mind, Disney has added some new features that deter crowds at the pickup window and make it easier than ever to pay within the app. Get all the details at the link below.
Click here for the new features added to Mobile Order.
6– Disney Springs Now Open
Disney Springs' phased reopening began on May 20 with some dining and retail locations reopening. Disney Springs had been closed for two months. One week later, many more locations, included World of Disney, opened. For the safety of guests and Cast Members, Disney Springs has many safety protocols in place, and visiting is different than it used to be. It's still an enjoyable experience, and we can't wait to get back. Learn more about what you need to know at the link below.
Click here for everything you need to know about visiting Disney Springs during the phased reopening.
7 – Storm Troopers Enforce Social Distancing at Disney Springs
Since visiting Disney Springs may not be exactly what we're used to, Disney has added some out of this world magic with Stormtroopers at Disney Springs. Here are all the details from Disney Cast Member Jeremy Schoolfield:
There's already a lot of excitement happening out at Disney Springs this week with the reopening of the iconic World of Disney store, but we've also come across some visitors from a galaxy far, far away. If you spent some time at Disney Springs on Wednesday, you may have spotted some First Order Stormtroopers patrolling the area, on the lookout for members of the Resistance!
We hear they're stationed on some balconies these days. If you do see them, it's probably best to snap a photo from afar and "move along," as Stormtroopers may not appreciate you getting too close. And, if you're feeling particularly brave, sport some of the Resistance gear you may have picked up on a visit to Batuu! Of course, if you're more of a First Order sympathizer and want to fly those colors … well, the Stormtroopers will appreciate that, I'm sure.
Disney Springs is in the midst of a phased reopening. The World of Disney store opened its doors Wednesday, along with other Disney-owned and -operated venues D-Luxe Burger (mobile order) and the Marketplace Co-Op. For the latest information about the reopening of Disney Springs, including what you need to know before you arrive, operating hours, and a list of open locations, visit DisneySprings.com/reopening. May the Force be with you!
Click here to see a video of the Stormtroopers in action!
8 – Pandora – The World of Avatar Celebrates its 3 Year Anniversary
It's hard to believe that Pandora – The World of Avatar recently celebrated its third anniversary on May 27. To celebrate Disney has shared a video of Joe Rohde and Jon Landau, two people who played a significant role in bringing Pandora to life. Disney Cast Member Zach Riddley shares more below:
Sivako! We're celebrating Pandora – The World of Avatar, which three years ago this week officially welcomed guests inside Disney's Animal Kingdom at Walt Disney World Resort for the first time. And as you may imagine, the story behind this lush, awe-inspiring place goes back … quite a bit further.
To tell that tale, we brought together two of the lead creative partners responsible for developing the land: Joe Rohde, portfolio creative executive for Walt Disney Imagineering, and Jon Landau, producer of "Avatar" and its sequels. These two visionaries assembled a team of thousands to turn a wondrous cinematic digital world into a complete physical environment that inspires and thrills.
I have a great level of respect and admiration for the creativity and the commitment to design that both Joe and Jon have brought to the entertainment industry through the years. Pandora – The World of Avatar is a wonder of our world and has truly ushered in a new era of immersive storytelling at Walt Disney World Resort.
As you listen to Joe and Jon, you'll learn how Pandora – The World of Avatar meshes with Disney's Animal Kingdom. You'll hear them discuss the similarities between developing a themed environment and a major motion picture. And you'll gain an understanding of how the stories of the film, the land and the park complement one another.
I'm so excited to share this #DisneyMagicMoment with you, I feel like I could … uh … fly. Enjoy!
9 – Disney Shares Magic Moments at Home – Park Entertainment
We're really missing the unique entertainment that Disney Parks have to offer. Thankfully, Disney has shared some special at-home entertainment for us to enjoy. Disney Cast Member Jeremy Schoolfield shares more below:
Many of us had a dream come true this week with the announcement that Walt Disney World Resort theme parks will begin a phased reopening in July. To keep that happy vibe going, check out this new video of the Dapper Dans from Magic Kingdom Park using their #VoicesFromHome to sing a beautiful rendition of "A Dream Is a Wish Your Heart Makes" from the classic Disney film "Cinderella."
Disney Cast Member Sarah Domenech shared details on a performance of Mariachi Cobre from EPCOT below:
Known for their vibrant and warm performances at the Mexico pavilion in EPCOT, Mariachi Cobreare using their #VoicesFromHome to bring a little Disney magic and music into your home.
We are honored to share with you and your familia Mariachi Cobre's special performance of "Remember Me" from Disney and Pixar's "Coco."
10 – Disney Celebrates Halfway to Halloween
Halfway to Halloween may not be an official holiday, but that doesn't mean we can't use it as an excuse to celebrate! We're already looking forward to celebrating Halloween in the parks, but in the meantime check out the links below to enjoy a little bit of Halloween fun now!
Click here for video of Disney's Not So Spooky Spectacular.
Click here for some terrific Disney pumpkin flavored food item recipes.
Also, enjoy this video of the Dapper Dans Harmonize to 'Grim Grinning Ghosts'
11 – Disney Shares Park Recipes to Bring the Magic Home
In addition to bringing park entertainment and Halloween fun to our homes, Disney has shared a few Disney Parks recipes so we can enjoy some of our favorite park recipes at home. Check out the recipes below.
Grilled Three-Cheese Sandwich
First up, Disney Cast Member Alex Dunlap shares the recipe for the Grilled Cheese Sandwich from Woody's Lunch Box.
We're sharing a delicious grilled three-cheese sandwich recipe TODAY (a day dubbed by our Disney Parks Blog Team as "Grilled Cheese Eve")!
This yummy recipe comes from Woody's Lunch Box at Disney's Hollywood Studios. While we can't visit Andy's backyard right now, this recipe is just one more great way to create #DisneyMagicMoments in your own backyard (or kitchen).
Click here for the Grilled Three-Cheese Sandwich from Woody's Lunch Box at Disney's Hollywood Studios.
Tonga Toast
Next up, Disney Cast Member Karen McClintock shares the Tonga Toast recipe from Disney's Polynesian Village Resort.
When you read "banana-stuffed sourdough bread, battered, deep-fried, and dusted with cinnamon-sugar" you know what's coming – Tonga Toast! Currently served at Kona Cafe and Capt. Cook's, this decadent breakfast classic has been on the menu at Disney's Polynesian Village Resort since 1971.
This blissfully rich breakfast recipe is the perfect Mother's Day treat and a great way for the family to enjoy a taste of Disney magic.
Click here for the Tonga Toast recipe from Disney's Polynesian Village Resort.
Kitchen Sink Sundae
Next, Disney Cast Member Karen McClintock shares the recipe of the Kitchen Sink sundae below:
This Memorial Day, we're sharing a special #DisneyMagicMoments treat – the original recipe for our popular Kitchen Sink sundae and how to make it at home with a patriotic spin!
The Kitchen Sink sundae from Beaches & Cream Soda Shop at Disney's Yacht and Beach Club Resorts is a Disney classic. If you've never tackled it before, be warned, this over-the-top indulgence includes everything and the kitchen sink – enough for your entire family to share!
Along with the original Kitchen Sink recipe (and yes, it requires an entire can of dairy whipped topping!), we created a "how-to" video for our patriotic Kitchen Sink to make at home. Simply substitute (or pile on!) your favorite red, white, and blue fruits and sweet toppings to this most-popular dessert. Then have everyone grab a spoon and enjoy!
Click here for the Kitchen Sink recipe from Beaches & Cream Soda Shop at Disney's Beach Club Resort.
The video below shares the patriotic version!
Totchos
Next up, Karen shares the delicious recipe for Totchos from Woody's Lunch Box at Disney's Hollywood Studios!
My partner in all things Disney food, Alex Dunlap, recently shared the delicious Grilled Three-Cheese Sandwich recipe from Woody's Lunch Box at Disney's Hollywood Studios. Guess what else Woody packed in his lunch box that's easy to make at home? Potato barrels coated with beef and bean chili, gooey queso sauce, and crunchy corn chips finished with sour cream and a sprinkle of green onions – Yep, TOTCHOS!
Super simple and highly recommended to make for watching "Toy Story" on Disney+. If feeling the need for even more cheese, how about making Grilled Three-Cheese Sandwiches AND Totchos for a Toy Story marathon? Sounds perfect to me!
Click here for the Totchos recipe from Woody's Lunch Box at Disney's Hollywood Studios.
Ava, a 13-year-old junior chef and daughter of Disney photographer Matt Stroshane, made this recipe in her home kitchen with the help of her personal sous chefs (mom and dad) and official taste tester (her 11-year-old brother, Adam). Check out Ava's video below.
Peanut Butter and Jelly Milk Shake
Here's another sweet treat that is sure to please your taste buds! Disney Cast Member Alex Dunlap shares more below:
Be sure to clean up your dinner plate before you tackle this yummy milkshake from 50's Prime Time Café at Disney's Hollywood Studios. This recipe is quick and easy and sure to please! We even have a handy dandy video to show you how to make it. Just be sure to mind your manners and behave yourself at the dinner table…and save room for dessert!
Click here for the Peanut Butter and Jelly Milk Shake from 50's Prime Time Café at Disney's Hollywood Studios.
PB and J Rolls
Finally, Disney shared a fan favorite from Disneyland. Disney Cast Member Karen McClintock shares more below:
There is something comforting about slathering creamy peanut butter on fresh soft bread then layering on strawberry or grape jelly. This lunchtime staple is a happy reminder that three simple ingredients can make the perfect meal for kids … and one bite will bring back a flood of childhood memories for us adults!
Leave it up to the chefs at Lamplight Lounge at Disney California Adventure park to take this classic lunchtime sammie up a notch in presentation. All the ingredients are there – with a clever spin! This is the perfect sandwich to make with the kiddos – even the youngest can help! Check out the recipe below as well as the how-to video from the Disney Youth Education Series team.
Click here for the PB and J Rolls from the Lamplight Lounge at Disney California Adventure Park
For a no obligation, FREE Quote on a Disney vacation package, please contact our travel partner Magical Vacation Planner at 407-442-0227 (407-442-0215 for Spanish). You can also request a FREE quote online by Clicking HERE.