Harambe Market is one of the newer dining additions in the Animal Kingdom and is located in the African Village of Harambe. The timing of the new counter service offering couldn't have been better as it filled a much-needed gap with the evolution of Animal Kingdom to an "all day" park. I'm not going to lie when details and pictures of the food were released my pupils fully dilated, and I did a spot on impression of Bruce catching a whiff of blood. But would it live up to expectations? Before you try Harambe Market here are the 7 things you need to know.
7 – It's a Little Out of the Way
First of all, it's a little off the beaten path. Don't feel bad if you wander around a little bit trying to find it. The natural flow of Harambe Village pulls you either left toward Festival of the Lion King or up toward Kilimanjaro Safari. Head in either of these directions and you're likely to get confused. Coming from Discovery Island, hang a right before you pass Tusker House and it will be on your left roughly across from the drums. Coming from Asia, hang a right when you see swarms of kids (and a few adults) beating on the drums with no apparent goal other than to burn calories. If you miss these turns and find yourself up by the Safari head towards the path to Gorilla Falls Exploration Trail. It's just to the right of that pathway.
6 – No Cafeteria Seating Here
Adding to the pleasant atmosphere, Disney has managed to provide a lot of seating without making it feel like a cafeteria (think American Adventure). Tables, chairs, and benches are mismatched and haphazardly arrange. The effect is perfect. Be aware; the seating is outdoors. However, with a plethora of umbrellas and some fixed picnic shelters, there is plenty of protection from the sun. The seating area still isn't nearly as large as some other locations in Animal Kingdom so seating may be a challenge at peak dining times.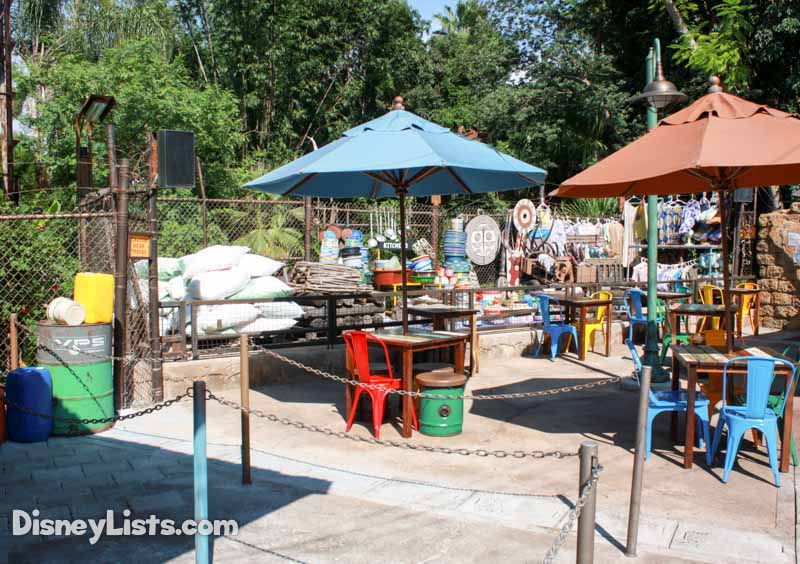 5 – The Food is Good
Most importantly, the food was excellent. I'm a big Flame Tree Barbecue fan, and this lived up to that standard. We tried the ribs and the chicken skewer. Both types of meat were surprisingly juicy with a lot of flavors. The ribs were admittedly very fatty. The fat I cut off was equal to probably 20%, but the taste made up for that. The chicken skewer was also tastier than expected considering how simple the dish is. The skewers are a great healthy food option for guests looking for that.
Keep in mind; this is still massed produced counter service food. But by comparison, this is definitely in the top 10% of quick service options at Disney.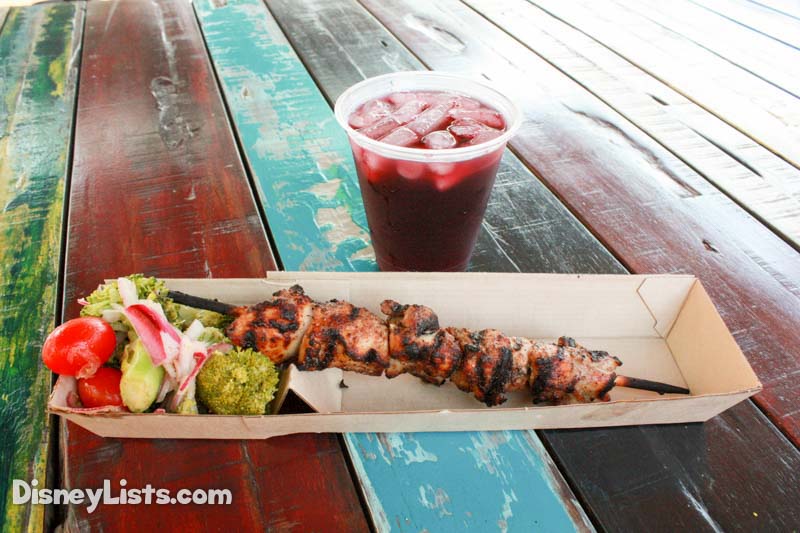 4 – The Food is a Good Value
The prices on some of the items are a little higher than other counter service choices. However, the portions were very respectable. The ribs probably equaled 25% to a third of a rack. Also, each dish comes with a side salad of some sort. The sides are small but compliment the main dish well.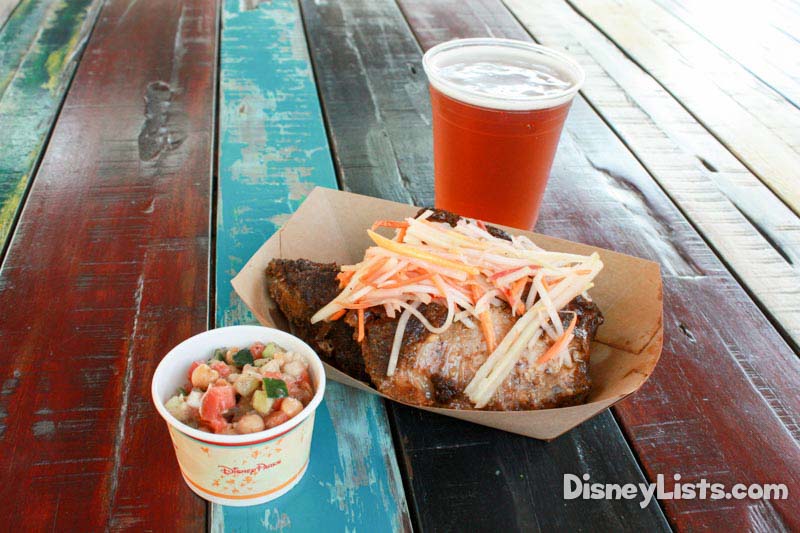 3 – Multiple Counters, Different Choices
Harambe Market has multiple counters with unique offerings at each versus one counter service location with the same choices at each line. It is essentially an African themed version of Sunset Ranch Market at Hollywood Studios. This concept has its positives and negatives. It certainly makes for a greater challenge for families where everyone wants something different. Plan on standing in multiple lines.
2 – Multiple Counters, Same Choices
Fortunately, the drink and dessert choices are consistent across all the counters. There is no need to stand in one line to get your food choice and another to get the drink or dessert you want. Speaking of drinks, nothing to write home about here. Mostly the same choices you get everywhere else. For example, the Safari Amber is the same beer sold everywhere in Animal Kingdom, and the sangria is the same you get at Mexico in Epcot.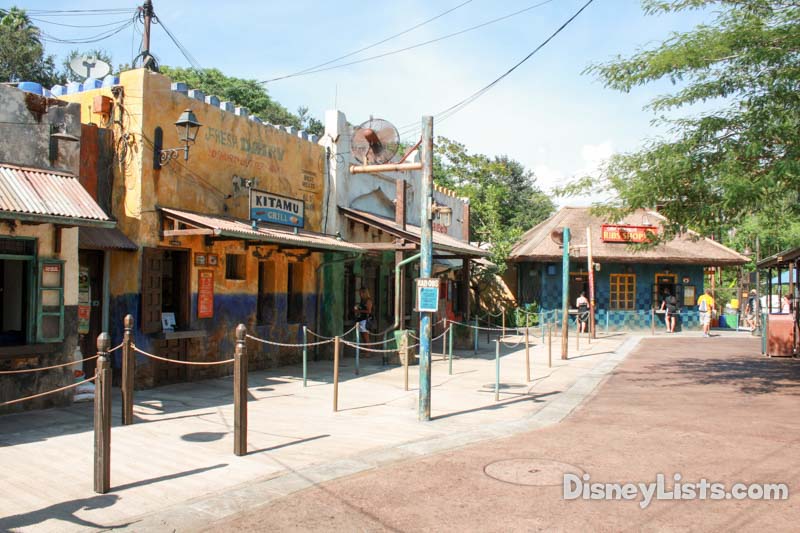 1 – Tusker House Lite, Boma Ultra-Lite
When Tusker House was reworked from a counter service restaurant to a buffet, it was widely regarded as "Boma-Lite." This is in no way a criticism. I love Boma. In fact, I've eaten there more than any other Disney restaurant. As far as flavor profile, Harambe Market is basically Boma Ultra-Lite. The flavors are identical to what you would get at either Boma of Tusker House, just in counter service form. If you are a fan of either of these restaurants, then Harambe Market will be a great quick service choice for you.
For a no obligation, FREE Quote on a Disney vacation package, please contact our travel partner Magical Vacation Planner at 407-442-0227 (407-442-0215 for Spanish). You can also request a FREE quote online by Clicking HERE.