When it comes to dining in the Magic Kingdom, there are plenty of options from fast casual to fine dining. While the table service restaurants get all of the glory, the counter service restaurants can make for equally memorable dining experiences. Whether it's a mid-day lunch break or settling down for dinner, each counter service restaurant offers a menu with something for everyone. If you're looking for somewhere new to try or you'd love to try them all, we have put together a list of the 5 best counter service restaurants at the Magic Kingdom.
5 – Casey's Corner
As one of the iconic locations along Main Street U.S.A., Casey's Corner has been a delight to guests for years. While the menu isn't extensive, the style and atmosphere immediately transport you to a baseball state of mind with the feeling that you're heading off to the ballpark to catch a game and grab a bite to eat on the way there.
With the bright red and white pinstripes and the concession stand-style marquee overhead, you can feel the anticipation build as you head up to place your order. Apart from your standard Hot Dog, the menu also features a Chili-Cheese Dog, Polish Sausage and a Barbecue Slaw Dog with pulled pork and coleslaw. The snacks include classic cotton candy, French fries and of course Cracker Jack. One of the gems on the menu are the Corn Dog Nuggets, which bridge the gap between snack and meal – regardless, they're delicious. And while they're easy to share, you might just need to order your own when you become their newest fan.
4 – Cosmic Ray's Starlight Café
If everyone in your group is craving something different for lunch or dinner, Cosmic Ray's in Tomorrowland offers a 3-sided counter with different options available on each side. From Angus Burgers and fries to pulled pork, rotisserie chicken and Greek salads, there's lots to choose from at Cosmic Ray's and a ton of seating for everyone. Between the counter and your seat is a topping bar, fully stocked with things you'd like to add to your meal, whether it be toppings for your burger, or extras for your sandwich.
Once you've topped off your meal, head to the main dining area where you can take in a performance by Sonny Eclipse, an audio-animatronic alien who plays the Amazing Astro Organ and sings lounge-style songs that are out of this world.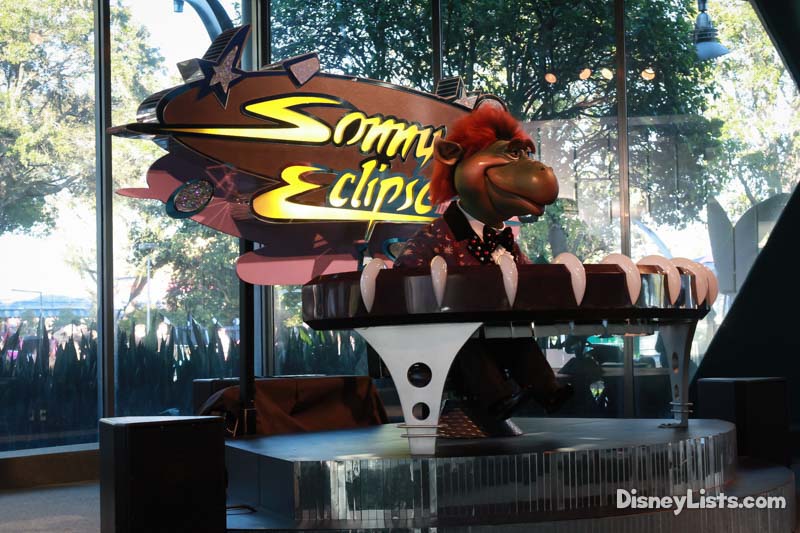 3 – Pecos Bill Tall Tale Inn and Cafe
After undergoing a recent menu change, Pecos Bill in Frontierland now serves Tex-Mex dishes in the classic Old-West Saloon guests have come to know and love. The menu features either Chicken or Spicy Beef in a Burrito, as part of a Fajita Platter or on top of a Southwest Salad. You can also order a plate of Beef Nachos or try the Southwest Burger which is topped with Pepper Jack and served with tortilla chips on the side.
Churros have also found a new home at Pecos Bill as the iconic snack is now a dessert option for all guests who are looking to satisfy their sweet tooth with this deliciously fried dough. There's plenty of seating in this cozy, yet spacious restaurant. It feels like the outside has been brought inside with hanging lights and building facades lining the walls.
2 – Columbia Harbor House
Over in Liberty Square, the Columbia Harbor House is a hidden gem when it comes to quick service dining. It's not flashy or too over the top. Instead, it's a nautical themed restaurant that's quite spacious inside including a second floor filled with extra seating. The dark wood, mooring ropes and even a captain's wheel combine to make a relaxed atmosphere where you can rest, cool down and enjoy your break during the day.
Starting off your meal with a cup of New England Clam Chowder would be enough for many guests, but beyond that, some of the unique entrées include a delicious Lobster Roll, Grilled Salmon with Couscous and the Lighthouse Sandwich, a fan-favorite mix of hummus, tomato and broccoli slaw on toasted multi-grain bread. Finish your meal off with a seasonal cobbler and you're ready to head back out into the park to continue the excitement.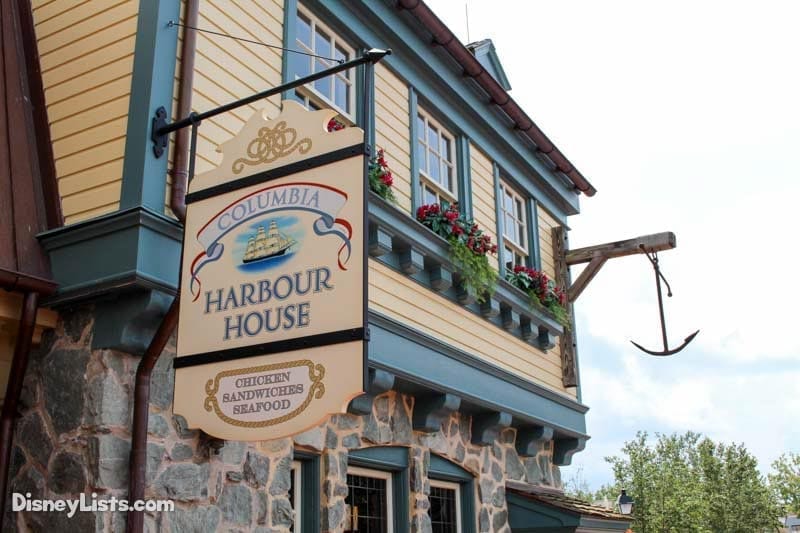 1 – Be Our Guest
Since its opening, the Beast's Castle in Fantasyland has seen a constant stream of guests through its doors into the Be Our Guest Restaurant. Not long after opening for a table service dinner, the restaurant began to open as a counter service during lunch and then breakfast. Guests who had a hard time getting a dinner reservation now have more opportunities to experience the restaurant first-hand, with reservations available all day. During lunch, guests order at kiosks or through My Disney Experience up to 30 days before their reservation. That way, guests don't have to wait long for their food and they still get to enjoy the incredible atmosphere the restaurant has to offer. Wherever you dine in the castle, be sure to take in all the sights and sounds as it is a truly magical experience.
With a menu offering dishes like a Croque Monsieur, Tuna Niçoise Salad or Braised Pork, you're sure to find something delicious to try – just make sure to try the Grey Stuff as well.
What are your favorite quick service restaurants at the Magic Kingdom? Let us know about your most memorable experience in the comments!
For a no obligation, FREE Quote on a Disney vacation package, please contact our travel partner Magical Vacation Planner at 407-442-0227 (407-442-0215 for Spanish). You can also request a FREE quote online by Clicking HERE.