While visiting Walt Disney World with your family can be a wonderfully rewarding and memorable experience, it can be equally enjoyable for two adults to share on their own. With lots of things to see, do, and explore some key experiences that make for magical moments when you are visiting without kids. If you have never experienced the parks and the rest of Disney property without kids, here are a few reasons why you should.
6- Your Own Hours
As adults, you can decide whether you'd like to sleep in, stay up late, or try both. There are plenty of pros and cons to each decision, but the fact that you can wake up early and stay up late without having a meltdown means you're in a better position to enjoy everything Disney has to offer. If you'd like to rush to the parks first thing in the morning to get on as many rides as you'd like within the first hour or so, you can! If you'd like to stay well into the evening after many of the families have left the park so you can enjoy shorter wait times, you can do that too.
5- Splurge on Resorts
Editor's Note: During the phased reopening of Walt Disney World, not all resorts have reopened. Be sure to check the My Disney Experience website for availability. 
While kids might not fully appreciate all that a resort has to offer, going without kids means you're free to splurge on a moderate or deluxe resort that suits your style. From the décor to the pool (which can be less crowded), to the many other amenities offered by the moderate and deluxe resorts, splurging on your home away from home means you're more likely to enjoy the atmosphere and overall experience.
Maybe you'd like to take a carriage ride around Port Orleans Riverside and French Quarter, or you can try renting a personal watercraft to take out on the Seven Seas Lagoon at the Contemporary Resort. Even if you'd rather take some time to lounge around the resort and relax, you're more likely to appreciate the extra value offered by the moderate and deluxe resorts.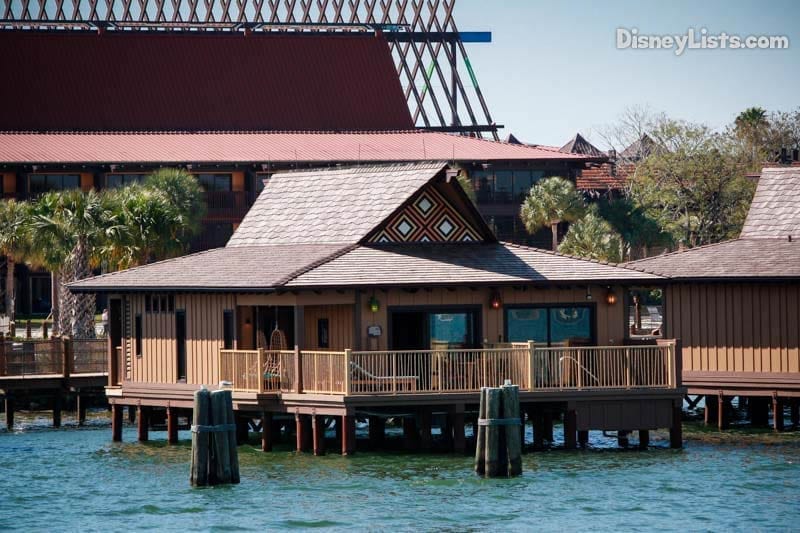 4- Nightlife
Over in Disney Springs, the nightlife is full of fun and exciting things. You could spend the evening crawling between the many lounges in Disney Springs or check out the incredible musicians at the House of Blues or Paradiso 37. At Disney's Boardwalk Resort, Jellyrolls is a dueling piano bar that is only for guests 21 and older. It features musicians who can play almost anything you ask, no matter how obscure, and there is a featured drink every night – just make sure to get there early to snag a table because it is usually standing-room-only by 9 pm.
3 – Tours
Editor's Note: During the phased reopening of Walt Disney World, tours have been temporarily suspended.
There are a number of tours available in Walt Disney World and while some can accommodate everyone in the family (like the Behind The Seeds Tour or Disney's Family Magic Tour), there are some that are geared towards adults only. The Backstage Magic Tour gives you a look into some of the magic behind the scenes at each park as well as the amount of work that goes into ensuring every tiny detail is thought of when it comes to designing and maintaining the parks and property. The iconic Keys To The Kingdom Tour of the Magic Kingdom is also a great experience where you get an in-depth look at the most popular park in the world from it's visuals to the hidden history.
2 – Golf & Spas
Editor's Note: During the phased reopening of Walt Disney World, spas are not operating.
When visiting Walt Disney World, not many kids would be interested in the fact that there are four incredible golf courses for the avid golfers. With tee times throughout the day, you can easily plan your day around getting a round of golf in before or after heading to the parks. Disney also has several spas available, including the incredible Senses Spas at both the Grand Floridian and Saratoga Springs. From massages to a selection of body treatments, the Disney spas are a perfect place to relax and feel rejuvenated.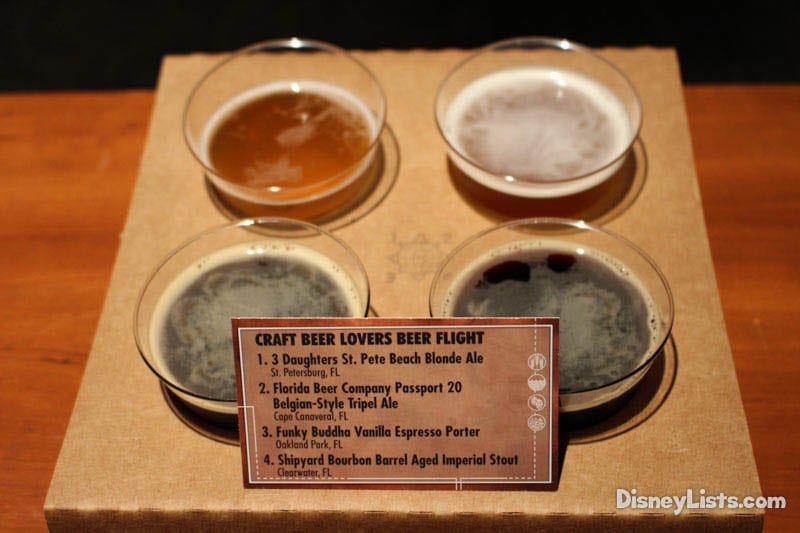 1 – Drinks & Fine Dining
Editor's Note: During the phased reopening of Walt Disney World, not all restaurants have reopened. Be sure to check the My Disney Experience app for up to date hours.
When it comes to food and drink, Walt Disney World has some truly incredible restaurants to explore. For adults, there is an opportunity to indulge in fine dining and share memorable experiences without worrying about fussy kids at the fine-dining and signature restaurants. For an even more indulgent experience, book a reservation at the most prestigious restaurant on Disney Property, Victoria & Albert's.
If you'd prefer less refinement and more fun, indulge in the incredible diversity when it comes to alcoholic beverages. You could drink around the World Showcase, sampling a signature drink from each country like tequila from Mexico and sake in Japan. You can also try the wide array of wines and beers available at each restaurant and lounge. When it comes to all of the food and drink available, the possibilities are endless.
For a no obligation, FREE Quote on a Disney vacation package, please contact our travel partner Magical Vacation Planner at 407-442-0227 (407-442-0215 for Spanish). You can also request a FREE quote online by Clicking HERE.