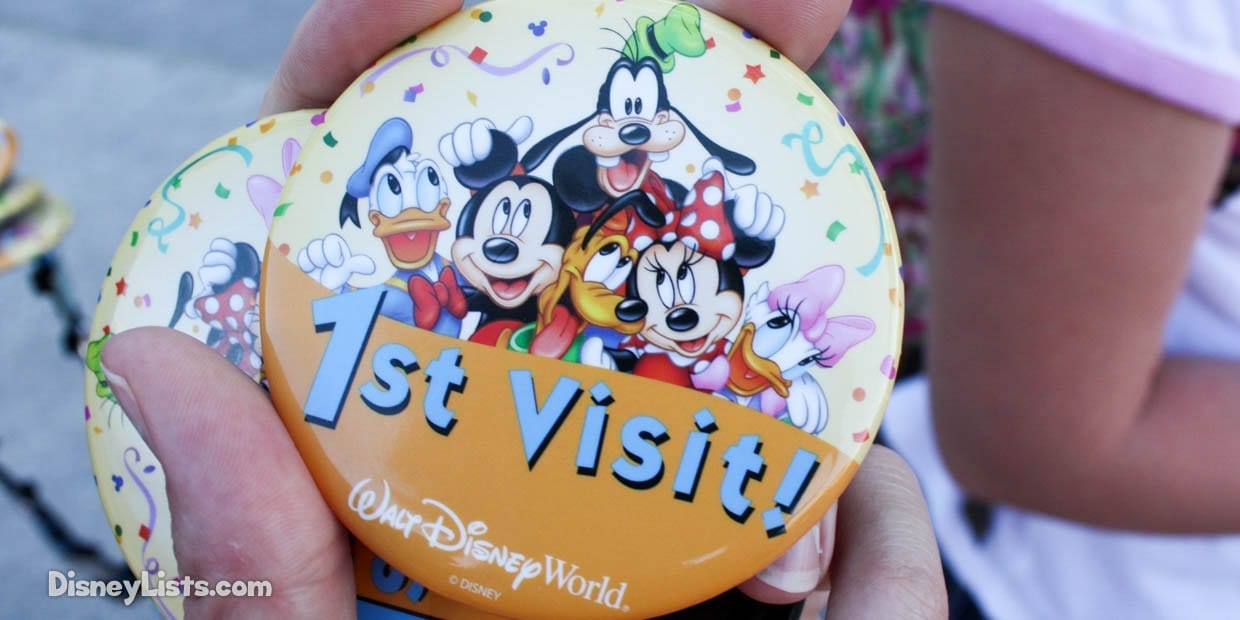 A first trip to Walt Disney World can be overwhelming. Most people do not realize exactly how big it is, and they also underestimate how much there is to do. Your rookie, Walt Disney World vacation, should be magical, and you don't want to waste a moment of it. Here are ten mistakes that first-time visitors make. This list is intended to help you to avoid making them yourself.
10 – Not Taking an Off Day
Walt Disney World can be exhausting. First-time visitors don't realize how much being in a theme park several days in a row will wear them out. You will walk miles each day literally. Plan to take a day off from the parks in the middle of your vacation. Sleep in, then spend the afternoon at the pool or at Disney Springs. You'll relax and recharge, and then you'll be ready to hit the parks again the next day.
9 – Skipping the Sunscreen
The Florida sun can be brutal at any time of the year. Don't assume that you won't burn in January or that you can't get a sunburn on a cloudy day. Even if you don't typically burn, you need to apply the sunscreen generously while in Central Florida. Don't let a miserable sunburn ruin your vacation.
8 – Not Drinking Enough Water
The sun and heat can take a toll on more than just your skin. You and your family need to stay hydrated while on your vacation. Plain water is best, so bring a few empty water bottles and fill them up at the plenteous water fountains. Ask for free ice water with your meals. Don't take a chance that you will become dehydrated, which can make you very sick. Drink your water.
7 – Showing Up Late
Editor's Note: During the phased reopening of Walt Disney World, Magic Kingdom does not open an hour early. Cast Members have told us they would like guests to arrive at park opening. However, they will open the gates early to avoid crowding, but it will not be at any set time. Also, "Let the Magic Begin," and FastPass+ are temporarily suspended.
The parks are the least crowded when they first open in the morning. If you wait until noon, you'll end up waiting in long lines. You also don't want to miss the Opening Ceremony, "Let the Magic Begin" at the Magic Kingdom, which takes place a five minutes before the official park opening. If you arrive early, you can hit the popular rides that you weren't able to get a FastPass+ for.
To read more about reasons to get to the parks early, click here.
6 – Skipping a Park
All four Walt Disney World theme parks are unique and have must-do rides and attractions. You might think that it's not a big deal to skip a park, especially with all the construction and changes taking place. Don't skip a park, or you'll miss out on a considerable part of the magic.
5 – Spending too Much
Keep your spending under control while on your first Walt Disney World vacation. You do not have to purchase dozens of T-shirts, toys, and hats. Don't impulse buy souvenirs, wait until the end of the day or your trip to pick up the things that you really want. It's also easy to overspend when it comes to meals. Only order what you will eat, and consider splitting dessert or even an entree. The food is too expensive to throw some of it out.
Read more about budgeting for your vacation here.
4 – Not Making Dining Reservations
Editor's Note: During the phased reopening of Walt Disney World, the dining booking window is 60 days. 
The table service restaurants at Walt Disney World are all unique and exciting. You will find world-class food in fun or upscale surroundings. If there is a restaurant that you really want to try, make your reservation as soon as you can. Dining reservations can be made 180 days in advance. Cancel them if you're not going to use them or else your credit card will be charged. Speaking of dining, don't forget the resort restaurants. Some of the best restaurants at Walt Disney World are not located within the theme parks.
Here's a list of the hardest dining reservations to get.
3 – Not Making FastPass+ Reservations
Editor's Note: During the phased reopening of Walt Disney World, FastPass+ is temporarily suspended.
There are some rides at Walt Disney World that are so popular that the line can grow to be over an hour-long in just a few minutes. With FastPass+, you can make reservations for three rides or attractions before you ever hit a park. Sign up for a My Disney Experience account and take advantage of the service, and cut down on your Wait Times. Disney Resort guests can make the reservations 60 days in advance, it's 30 days for everyone else. Your initial three choices for the day need to be in the same park. After you've used all three, you can make a fourth reservation using the My Disney Experience App on your smartphone or by visiting a FastPass+ kiosk in any park. You can continue to make additional FastPass reservations one at a time. With FastPass+, that's at least three (or more) fewer lines that you'll have to wait in.
Here are the 9 things you need to know about FastPass+.
2 – Trying to Wing It
Do not hit any of the Walt Disney World theme parks without a plan. Do your research before you leave home. Watch videos of the rides, read reviews of the restaurants, and study the park maps. Don't think that you can just show up at a park and wing it. You'll waste time and possibly end up lost.
Not convinced you need a plan? Read this.
1 – Trying to Do It All
As already mentioned, Walt Disney World is enormous. There are four theme parks, two water parks, over 300 restaurants, countless rides, live shows, and so much more. You are not going to do it all in one trip. Make three lists for each park before you leave home. On the first list have all of your must-dos. The second list is for the things that you want to do if you have time. The third list should contain items that can wait until your second visit. Don't worry about the third list until you've done everything on the other two. Knowing before you leave home that you won't do everything at Walt Disney World will take off a lot of pressure, and you'll be able to enjoy your vacation better.
For a no obligation, FREE Quote on a Disney vacation package, please contact our travel partner Magical Vacation Planner at 407-442-0227 (407-442-0215 for Spanish). You can also request a FREE quote online by Clicking HERE.