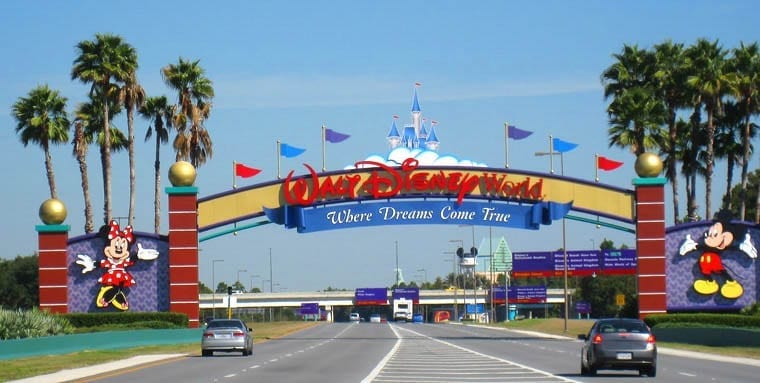 The arrival day is one of the most exciting parts of a Walt Disney World vacation.  Arrival day is the much-anticipated date after all of the planning and waiting.  It also sets the tone for the rest of your vacation.  Here are our top 10 DOs and DON'Ts to help ensure you have a great arrival day at Walt Disney World:
10 – DO make sure your family is rested and fed while traveling.
You definitely want to arrive as rested as possible.  A Disney vacation involves a lot of activity and walking, so arriving well-rested and ready to go is important.  It is also important to make sure your family eats while traveling.  It is best to prevent any attitude or frustrating situations during travel brought on by everyone being tired and hungry.
9 – DON'T forget to keep your Magic Bands with you while you travel.
Editor's Note: Disney will no longer offer Disney's Magical Express service for airport transportation, starting with arrivals January 1, 2022. Disney will continue to operate the service for new and existing reservations made at Disney Resort hotels for arrivals throughout 2021.
You will want to keep your Magic Bands handy since this is how you access the Magical Express, your room at the resort, and your park tickets.  Many guests just wear them while they travel, but minimally keep them in a bag that will be with you at all times during travel.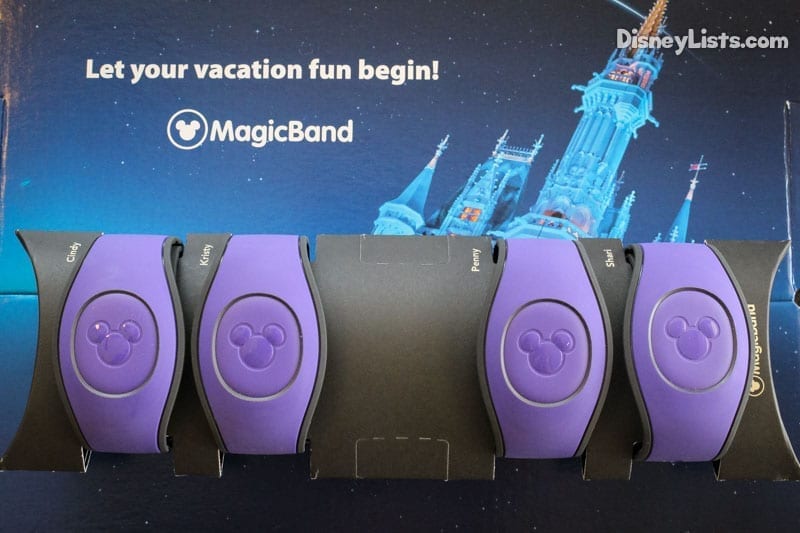 8 – DO drop off bags at the resort before heading out for fun.
Even if your room isn't ready, the resort will hold onto all of your bags and personal belongings at the bell stand.  You will receive a ticket for your bags and can come and pick them up later.  The bags that you checked at the airport will be delivered to your room if you utilized the Magical Express service and put the luggage tags on your luggage to be picked up.
7 – DON'T get frustrated with delays.
Delays happen from time to time.  This could be a delay with your travel arrangements, a wait for the Magical Express, your room not being ready upon arrival, etc.  It can be easy to get frustrated with any unexpected slowdowns, but try to mentally prepare yourself that they happen and that it isn't the end of the world when they do.
6 – DO have a plan prior to arrival for what you want to do with the day.
Editor's Note: During the phased reopening of Walt Disney World, FastPass+ is temporarily suspended. 
Have a plan ready with your family for what you want to do or see on the first day.  There are many guests (myself included) that like to hit the parks on the first day.  There are guests that prefer Disney Springs for shopping or dining.  There are also many guests that like to make the first day a pool day and an opportunity to explore the resort.  All of these are great ways to spend the first day, but just have that plan before you get there so that everyone all has the same expectations for the first day, and you have planned out park tickets, reservations, FastPass+, etc. depending on what is on the agenda.
5 – DON'T book dining reservations too close to your planned arrival.
I do highly recommend making dining reservations wherever possible, but on the day of arrival, you don't want to put them too close to the planned arrival time.  There is always the opportunity for unexpected delays, so you will want to give yourself a little more time to make sure you can make the reservation.  Disney charges a $10 per person for no shows for dining reservations, so you definitely don't want to encounter that problem.
4 – DO utilize the online check-in to save time.
You can complete your online check-in via My Disney Experience well in advance of your arrival.  This allows you to set up the credit card on file, along with a pin.  You can also update all of the information that Disney needs so that you can avoid the line at the front desk when you arrive.  Disney will send you a text when your room is ready with room info and then you can head to your room and avoid all of the lines. Clicks here for more about Disney's online check-in service.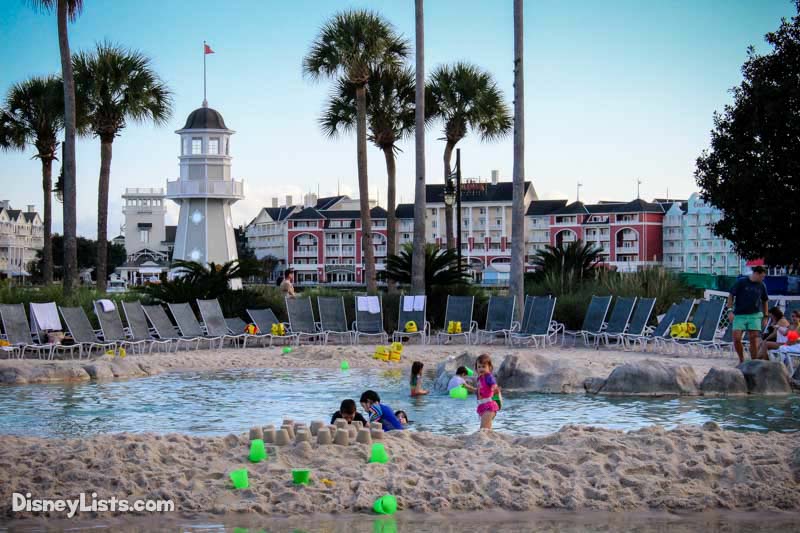 3 – DON'T forget about other activities outside of the theme parks.
The theme parks definitely aren't the only activities you can choose from for your first day.  You could explore the resort, hit the pool, go play mini-golf, check out other resort recreation, head to Disney Springs, unpack and get organized for your upcoming days, etc.  There really is so much to do at Walt Disney World that you don't have to rush right to the parks on the first day if you want to ease into things.
2 – DO dress correctly for a day of fun at Disney World.
If you plan to do a lot of walking and dive into the fun right when you get there, then you will want to make sure that your crew dresses accordingly.  This means comfortable shoes and clothes for doing a lot of walking.  This also means that you will want to have sunscreen, swimsuits and anything else you need readily available for your first day plans.
1 – DON'T try to do too much.
You definitely don't want to go full throttle on the first day.  A Disney vacation is a marathon, not a sprint.  You don't want to have blisters and totally tire yourself out in the first day when you will still have a lot of walking and activity the rest of the time that you are there.  Set a pace that works for you and your family.
For a no obligation, FREE Quote on a Disney vacation package, please contact our travel partner Magical Vacation Planner at 407-442-0227 (407-442-0215 for Spanish). You can also request a FREE quote online by Clicking HERE.