With the hours at Animal Kingdom expanding into the evenings, guests now have more time to explore the park. This also means more time that can be dedicated to visiting your favorite attractions, eating your favorite snacks, and seeing your favorite shows. While every Disney fan has their own must-do list at Animal Kingdom, we have put together a list of our 10 favorite things to do in the park.
Editor's Note: We understand that with the phased reopening of Walt Disney World, some of the advice in this article may not apply if you visit while park hours are reduced, capacity limits and physical distancing are in place, and some of our favorite experiences—fireworks, parades, and character greetings—are temporarily suspended. (You can read everything you need to know about the phased reopening by clicking here). We will continue to share articles that give guidance on a "normal" vacation to Walt Disney World, along with any special changes or instructions you may need to be aware of during the phased reopening to provide the best tips we can regardless of when you are visiting. ~ Chad & Cindy
Click here for our guide to visiting Disney's Animal Kingdom during the phased reopening and what you need to know.
10 – Sit Closest to Hopper
Under the roots of the Tree of Life lies Flik and his gang of insects performing It's Tough To Be A Bug. While the 3D and sensory effects immerse you in the story, there's one point in the show that consistently stands out. When Hopper jumps up to surprise guests, the full effect is felt when you are sitting closest to where he hops out – in the front right corner of the theater. While it usually means you are one of the first people in the theater (and consequently, the last ones to leave), it's worth it to get the up close and personal view of one of the most sophisticated audio-animatronics at the time it opened alongside the park in 1998.
9 – Be The Loudest Animals
Editor's Note: During the phased reopening of Walt Disney World, Festival of the Lion King will not be operating. It is set to return in summer 2021.
One of the live shows found in Animal Kingdom is the Festival of The Lion King. A visually stunning performance with Simba and his friends, singers, acrobats, and more, the Festival is an interactive showcase that relies on regular participation from the audience. Seating sections are divided into lions, elephants, giraffes, and warthogs, and each has an accompanying action and sound. As an audience member, you get from the festival what you put into it, so make your biggest gesture and be the loudest animal you can, and you'll enjoy every minute of the Festival.
8 – Read and Walk 
While the Kilimanjaro Safaris are a great way to see animals, the two walking trails in Animal Kingdom offer an equally exciting opportunity to get up close and personal with your favorite species. Both the Gorilla Falls Exploration Trail and the Maharaja Jungle Trek are full of animals, including gorillas, meerkats, bats, zebra, Asian tigers, komodo dragons and lots more. While sitting and watching can be enjoyable on its own, most of the animals are accompanied by signposts and information stands that offer some insight into each species. It's informative and gives you a better appreciation for the personality of each animal.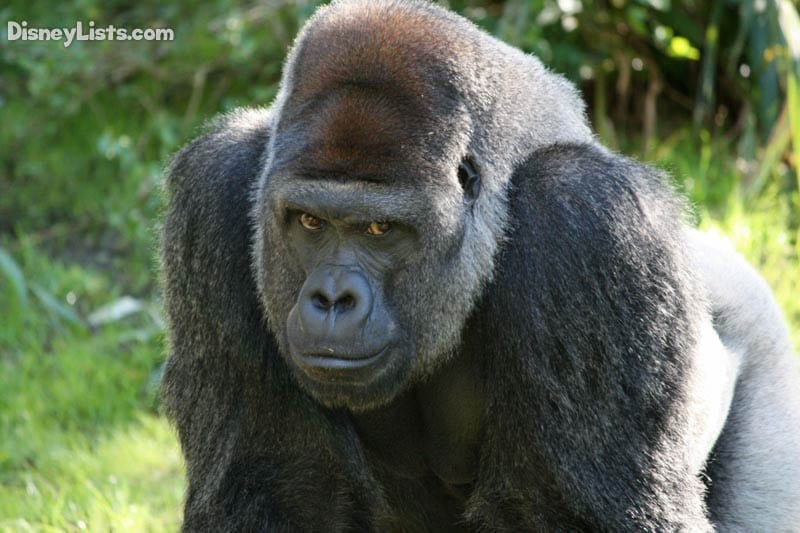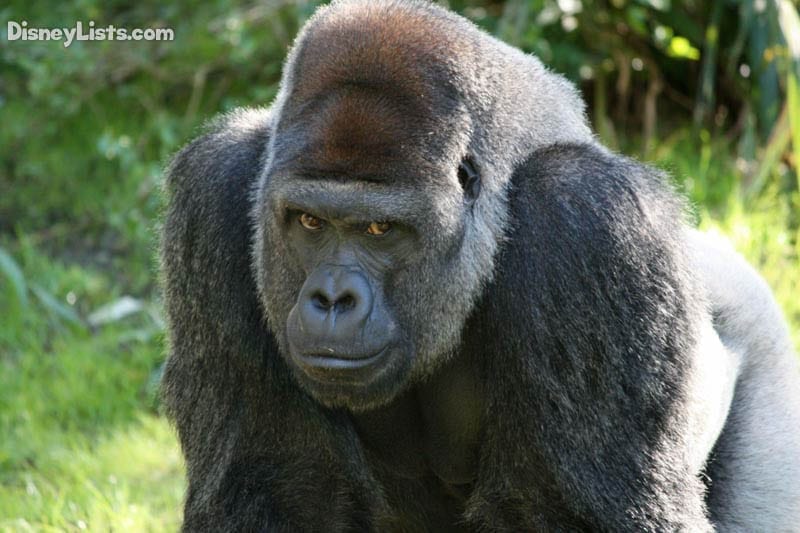 7 – Guess Who'll Get Soaked
Amid the Florida heat, one of the best ways to cool off is by taking a trip down Kali River Rapids. Aboard a river raft, guests hold on tight through whitewater rapids as they twist and turn along the river's path. Everyone can expect to get reasonably wet while on the ride, but when faced with the 30-foot plunge towards the end of the attraction, one or two people will be lucky (or unlucky) enough to travel down backwards. This means that they'll get the brunt of the water splashing over the side of the raft and will get soaked. There are up to 12 people on each raft, so make your prediction early on and see who's right.
6 – Go Behind the Scenes 
Editor's Note: During the phased reopening of Walt Disney World, Wild Africa Trek will not be operating.
For fans of the Kilimanjaro Safaris, there is the Wild Africa Trek, a thrilling 3-hour safari for a small group. However, the cost ranges between $189 – $249, so it's not necessarily within everyone's budget. For a behind-the-scenes look without the added cost, Rafiki's Planet Watch is the place to visit. Accessible by the Wildlife Express Train (with a view of animal housing and veterinary facilities), Rafiki's Planet Watch offers guests a glimpse into the amount of work required to maintain the habitats, dietary needs, and veterinary care for all of the animals. It's an excellent place for animal lovers of all ages to discover more about how the park operates and maintains the huge number of animals under its care.
5 – Meet and Greet and Eat
Editor's Note: During the phased reopening of Walt Disney World, character greetings are temporarily suspended. You'll see characters come through each park in short parades. Click here for more information on how to see characters during the phased reopening.
Themed to look like an outdoor marketplace, the Tusker House is an all-you-care-to-enjoy table service restaurant with African-inspired dining rooms and menu items. Open for breakfast, lunch, and dinner, it's also a great spot to meet characters in their safari outfits. Led by Safari Donald, many of the gang can frequently be seen inside, including Safari Mickey, Goofy, Daisy, and Pluto. Characters come around to each room and table to make sure everyone gets a chance to grab a photo with them.
4 – Safari All Day 
Guests who visit Kilimanjaro Safaris are taken through the habitats of over 34 different species of animals aboard an open-air vehicle. Each tour has a guide who shares information about the terrain, the animals, and draws your attention to any points of interest along the way. Each guide will always tell you that the animals you can see from the vehicle will change throughout the day as they wander, search for food, or sit in the shade. This means that every safari is different, and if you want to see the most animals that you can, it's important to visit the attraction at different times throughout the day. Animals out and about in the early morning will be in different places as the day gets hotter. Plus, with the addition of nighttime hours, more nocturnal animals will be visible along the safari, making it even more important for you to visit several times during the day.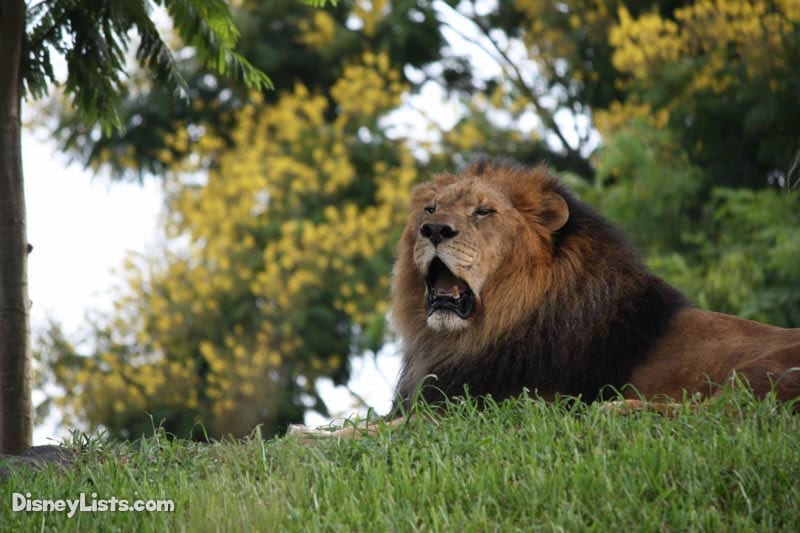 3 – Take Pictures with Carnotaurus
As an attraction, Dinosaur is often overlooked by guests heading straight for Kilimanjaro Safaris or Expedition Everest. However, not only is it one of the more thrilling rides at Walt Disney World, the fact that guests gravitate towards other attractions usually means that the stand-by line isn't overly long (generally between 10-30 minutes). If you happen upon Dinosaur when the lines are much shorter, it's easy to exit and then head straight back for another ride. When you get the opportunity to ride a few times in quick succession, you can coordinate with your group what kind of photo you'd like to take. Knowing that pictures are taken of your ride vehicle, one of the last times you are confronted with the enormous Carnotaurus, you can strike a pose and take a look to see how well your group has pulled it off as you exit the ride.
2 – Reach for The Yeti 
As arguably the flagship thrill ride in Animal Kingdom, Expedition Everest takes guests aboard a tea train into the heart of the mountain where the mythical Yeti resides. Moving forwards and backward, guests catch signs and glimpses of the Yeti before launching forwards to escape. Deep within the mountain, one of the largest audio-animatronics lies waiting for guests. Even though he hasn't moved since shortly after opening, the Yeti is currently positioned to look as though he is reaching down to grab at guests. Brave riders will reach up at that moment, stretching to meet his enormous hand. Although you won't be able to reach it, it's still one of the little things that add to the overall thrill of the ride.
1 – Ride a Banshee
Avatar Flight of Passage is one of Animal Kingdom's newest attractions and can be found in the newly opened land of Pandora – The World of Avatar. Fight of Passage launches each guest on an exhilarating, wind-in-your-face experience on a winged mountain banshee over the awe-inspiring world of Pandora. Guests will actually feel the banshee breathe beneath them as they soar through the forest and past floating mountains. This simulation-type ride is thrilling, realistic, and very intense. Guests sit on seats similar to a motorcycle that face an enormous projection screen similar to Soarin'. The projection is 3D so expect to wear 3D glasses. There are also numerous 4D effects and scents that add to the realism. Most guests will find it the most fantastic simulator ride they've ever experienced. WARNING: Guests who suffer from motion sickness need to be warned that this ride is on a whole new level than any other simulator/movie attraction at Disney. The full immersion of the senses in this ride makes it so much more intense than rides like Soarin' or Star Tours.
How many of these have you tried at Animal Kingdom? What are your favorite things to do in the park? Let us know about them in the comments.
For a no obligation, FREE Quote on a Disney vacation package, please contact our travel partner Magical Vacation Planner at 407-442-0227 (407-442-0215 for Spanish). You can also request a FREE quote online by Clicking HERE.