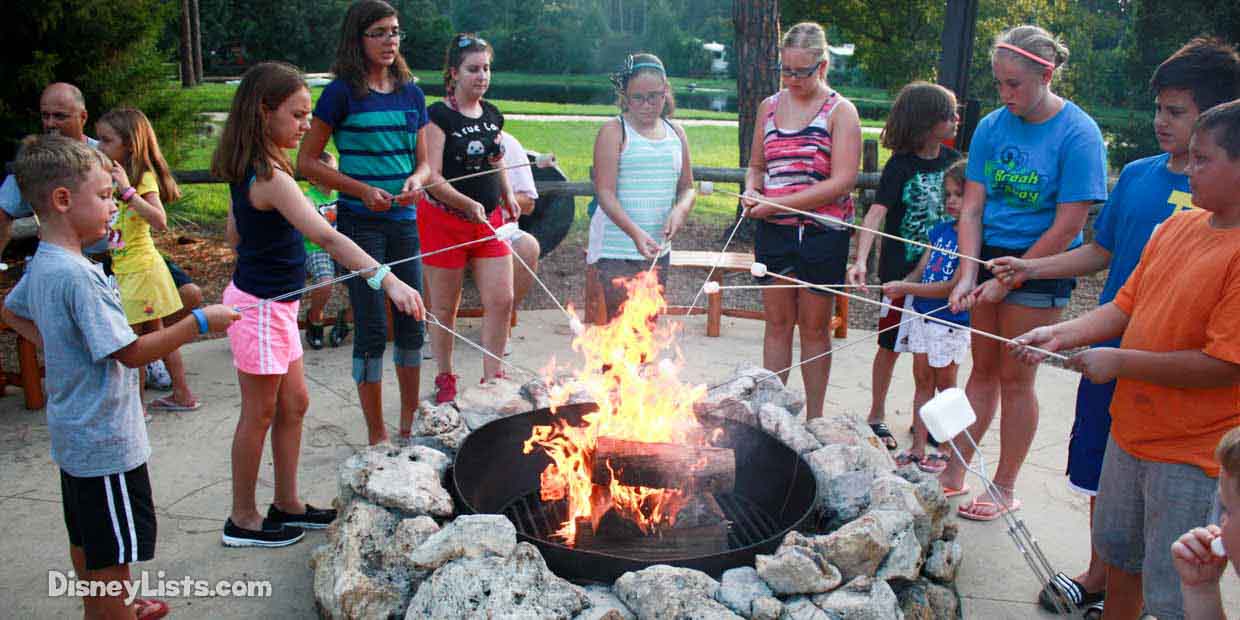 Disney is bursting with fun attractions for kids! But, did you know there are a plethora of excellent activities for kids besides the attractions? Here is a list of what we feel are the 9 best activities for kids – beyond the attractions.
Editor's Note: We understand that with the phased reopening of Walt Disney World, some of the advice in this article may not apply if you visit while park hours are reduced, capacity limits and physical distancing are in place, and some of our favorite experiences—fireworks, parades, and character greetings—are temporarily suspended. (You can read everything you need to know about the phased reopening by clicking here). We will continue to share articles that give guidance on a "normal" vacation to Walt Disney World, along with any special changes or instructions you may need to be aware of during the phased reopening to provide the best tips we can regardless of when you are visiting. ~ Chad & Cindy
1 – Park Exploration
So many times we get caught up in trying to hit all of the attractions, that sometimes we simply forget or don't even take time to notice the park exploration options available at no extra cost. At Epcot, your kiddos can enjoy Kidcot as they travel from country to country in the World Showcase collecting stamps. Epcot also has a fun scavenger hunt that is coming soon! Check out Magic Kingdom's Sorcerers adventure to defeat the Disney Villains. Or become a Wilderness Explorer at Animal Kingdom!
2 – Pirates Adventure Cruise
Editor's Note: During the phased reopening of Walt Disney World, pirate cruises are temporarily suspended.
Prepare to set sail mateys! If your child is between the ages of 4-12, they are invited to climb aboard a boat in search for treasure. X marks the spot, as your young pirate searches for clues that lead up the pirate booty. Two different adventures are available including Island of the Caribbean Pirate Cruise (Caribbean Resort) and Albatross Treasure Cruise (Yacht and Beach Club Resorts).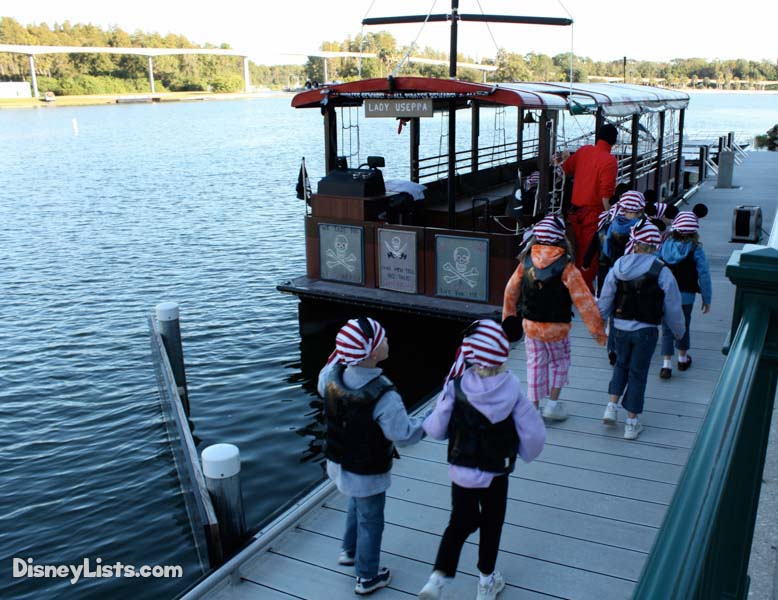 3 – Water Activities
If you are staying on-site at one of Disney's Resorts, be prepared to enjoy a fantastic pool(s)! We absolutely love that all of Disney's pools are unique and well… just plain awesome! Check the resort activity calendar for "Pool Party" times – where music and games are played for everyone to enjoy. Kids love time for swimming so be sure to build this into your plans. Another fun water activity is at Magic Kingdom in Fantasyland called Casey Jr. Splash 'N' Soak Station. It's a great place to cool off and let the kids splash around for a bit.
4 – Fort Wilderness
Editor's Note: During the phased reopening of Walt Disney World, certain resort recreational activities are temporarily suspended. 
Disney's Fort Wilderness has some of the best recreational options out of all of the resorts. Pony rides, wagon rides, boat rentals, bike rentals, hiking trails, playgrounds, and even a campfire with Chip n Dale! Growing up, our family used to spend days having a blast with all of the activities at Fort Wilderness – all without stepping foot in a park.
5 – Kid-Friendly Dining
Editor's Note: During the phased reopening of Walt Disney World, tea parties are temporarily suspended. 
Something about partnering great food with kid-friendly fun makes for some of the most memorable family moments in our book. Dine with the characters at one of Disney's Character Dining restaurants for great photos and autographs. Visit the jungle at Rainforest Café or roar with the dinosaurs at T-Rex. Have tea with your princess at the Grand Floridian's Princess Tea Party. Or let your kids ride a wooden stick horse around the dining room at Whispering Canyon. So many fun places to dine – we're sure you'll find something your kids will love!
6 – Bibbidi Bobbidi Boutique and The Pirates League
Editor's Note: During the phased reopening of Walt Disney World, both of these experiences are temporarily suspended.
Sometimes it's ok to spoil your kids – especially when you are on vacation at Disney World! Your Princess will be in shock if you give her the Bibbidi Bobbidi Boutique experience offered at either Magic Kingdom or Disney Springs. Fairy Godmothers in Training will give your sweet thing a make-over to show off their Princess side. Or, maybe you have a scurvy pirate in the family! He or she can join The Pirates League for a matey make-over. Just beware of Captain Jack Sparrow, as he'll try to recruit your young lass or lad to join his league!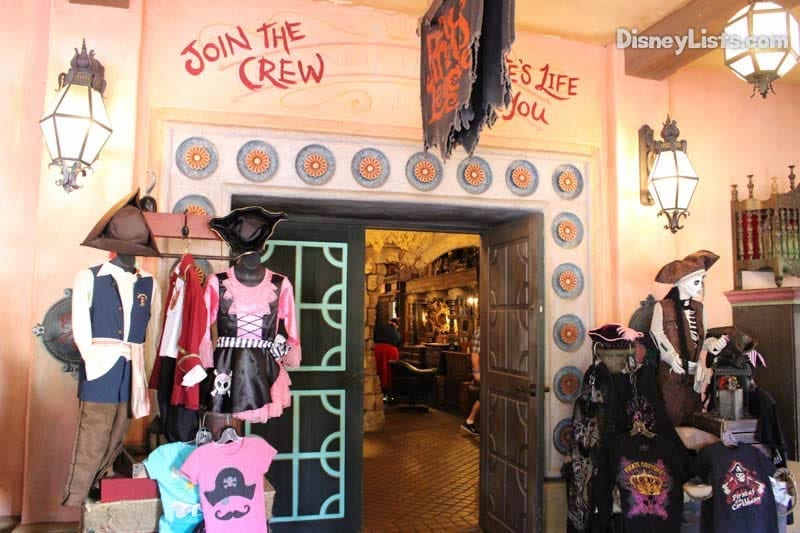 7 – Miniature Golf
Did you know Disney has two miniature golf courses right on property? Check out Fantasia Gardens and Fairways Miniature Golf based on Disney's film, Fantasia. Or putt around at Winter Summerland Miniature Golf. You may just bump into some scenery with Santa and his elves! Great environment, fun activity, typically nice Florida weather, and together as a family unit – doesn't get much better than that!
8 – Resort Recreation
We've covered resort pools and Children's Activity Centers, but let's not forget about resort recreation. As mentioned above, we do feel like Fort Wilderness has some of the best recreation options but that doesn't rule out what the other resorts have to offer. Sports like basketball, volleyball, and tennis are available at several resorts. We especially love resort arcades – even as adults! Plus, be sure to catch the daily Movie Under the Stars, as a Disney feature is played during the evening outside. Typically, a campfire with s'mores preludes the movie!
What is your favorite activity for kids outside of the attractions? We'd love for you to share!
For a no obligation, FREE Quote on a Disney vacation package, please contact our travel partner Magical Vacation Planner at 407-442-0227 (407-442-0215 for Spanish). You can also request a FREE quote online by Clicking HERE.