Disney Springs is such a fun place with a lot of great energy!  You have the movie theater, shopping, dining and so much more.  There is just a never-ending pool of things to do!  If you haven't been, here are the top ten reasons why we love Disney Springs:
10 – Admission is free.
We don't get to say that about many of the experiences at Disney, but going to Disney Springs actually is free. You will likely pay for whatever you want to do while in Disney Springs, but to get into the area itself is actually free! So, if you have a day without a park ticket, it is a great place to still be immersed in the Disney Magic without paying admission, plus there is a lot to see and do while there!
9 – There is something there for everyone.
There really is! There are so many shops with all kinds of themes and merchandise that there is definitely something that will appeal to everyone in your party. There are also tons of different restaurants that represent a wide array of cuisines, so you will be able to find something that appeals to your taste buds, too! It is a great grouping of a lot of different interests to appeal to the masses.
8 – Cirque du Soleil
If you haven't had the opportunity to go, Drawn to Life, the new Cirque du Soleil is an amazing show! There is a parking garage right by it, too, so it is very easy to access. The tickets can be a little pricey, but it is well worth it and unlike any other show out there. Definitely add this one to your Disney bucket list.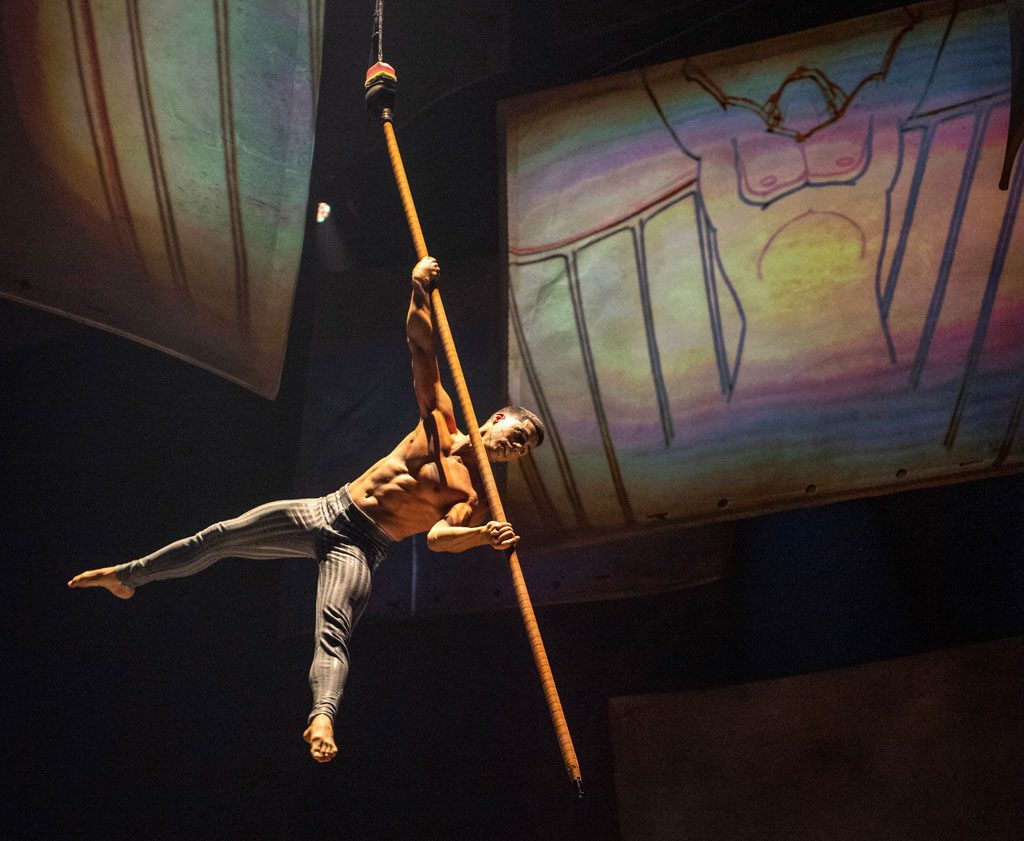 7 – Lots of great entertainment spread all over.
There are all kinds of musical entertainment and performers scattered all over Disney Springs. There are different musical styles and instruments represented, too. The performers are phenomenal and bring a lot of energy to the area. It is especially lively in the evenings when the nightlife is at the highest and the adults take over Disney Springs!
6 – Tons of great dining options.
There are so many different dining options that you could have dinner at Disney Springs for a couple of weeks and not repeat locations, let alone trying everything that you want to try at each place. It is wonderful to have so many options. Plus, this increases the likelihood that you can find a great place to eat even last minute and without reservations. There are tons of different options, too. You can get Cuban, Japanese, seafood, Italian, Irish, and so much more.
5 – Aerophile – Characters in Flight.
How does a helium balloon ride above Disney Springs sound? Pretty awesome, right? Aerophile is definitely a ton of fun and gives you one of the best views of all of Disney World and surrounding areas. The balloon ride has a charge per person to ride, but it is well worth it. You can't miss the huge balloon when you are in the Disney Springs area, so you will know exactly where to find it.
4 – Bars and lounges make for great nightlife.
Jock Lindsey's…. need I say more? If nothing else, you have to walk in this bar just to look around, especially if you are an Indiana Jones fan. There are also bars at all of the restaurants and several other drink spots scattered around. It is a great opportunity to have delicious drinks, unwind, and enjoy all of the entertainment that is all around. The area stays open until around 2 AM on most nights, so if you are a night owl, this is the place for you.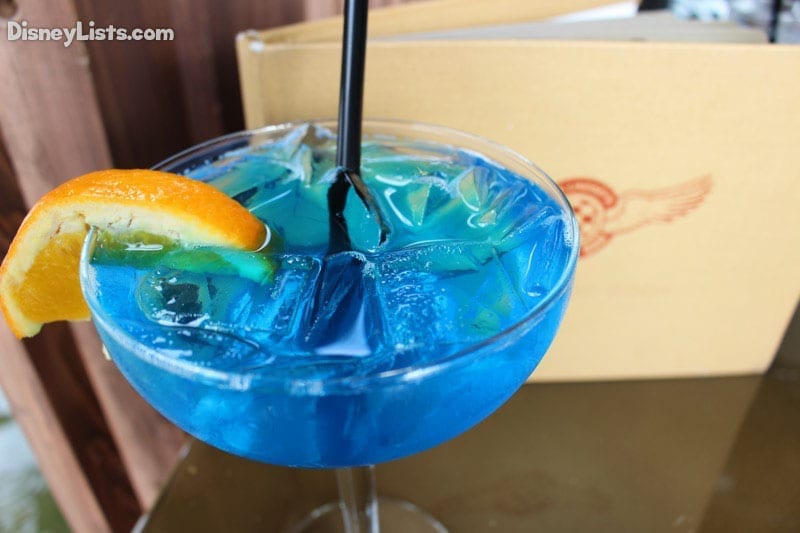 3 – Shopping, shopping, shopping.
There are tons and tons of different shops. The best part is that you have a wide variety of Disney-themed shops, but you also have tons of non-Disney shops from popular high-end brands that we all know and love. There are even special chocolate shops, a cigar store, a Ron John Surf Shop store, and so much more. You won't believe all of the different shopping that is there. If you love to shop, you should probably start saving up your money early!
2 – Splitsville
Splitsville is a phenomenal bowling alley at Disney Springs! The lanes are extremely high-tech, and you even get to bowl with Mickey and Minnie bowling balls! It is a fun place to hang out and have fun with the family outside of being at the theme parks the entire time. Even better, there is also a great restaurant and a great bar area there, so you really can have it all and make an evening out of hanging out here. The food is delicious, too, and one of our recommended spots to eat!
1 – Great freebies and experiences.
You do have a ton of great music and entertainment that is all free to enjoy. There are also various spots around Disney Springs where you can get some great freebies while you are there. Here are examples of a few: you can get stickers and buttons from Guest Relations, you can go to Goofy's Candy Co. and enjoy free samples of the slushies, you can do free hand scrubs at Basin, and other items and experiences around the area. Be sure to pay attention to what the stores may be doing or offering! Also, bring your camera! There are ten great photo spots you don't want to miss!
For a no obligation, FREE Quote on a Disney vacation package, please contact our travel partner Magical Vacation Planner at 407-442-0227 (407-442-0215 for Spanish). You can also request a FREE quote online by Clicking HERE.