Planning
8 DO's and DON'Ts for Budgeting Your Disney World Vacation
Planning for a Disney vacation can seem overwhelming, and once you start looking at the costs and budget needs, you may get downright scared.  Well, try not to!  It really isn't that bad, it just requires planning and preparation, just like any other vacation or major event!  As you get started in your planning and working on your budget, consider these eight great DO's and DON'Ts to help get you started:
8 – DO Consider and Budget for Disney Genie+ and Individual Lightning Lane Purchases
While it's not right for everyone, you may want to consider paying for Lightning Lane access, a paid option now available to guests at Walt Disney World. Lightning Lane is the old FastPass lane and there are two different paid options that you can choose (along with different attractions) to access it. The first option is to purchase Disney Genie+ for a day or each day of your visit. It costs each person anywhere from $15-$29 per day. With Genie+ you can access the Lightning Lane at select attractions at each park (one at a time and once per day). There are over forty total Genie+ attractions. The second option is to purchase Lightning Lane with the a la carte method for individual attractions. There are attractions at each park that are NOT included with your Genie+ purchase. They must be purchased separately, and pricing ranges from $7-$25 per attraction, per person. While we encourage you to consider these options for your family, do keep in mind that you do not have to purchase either of these options to enjoy these attractions. However, when planning your budget, you'll want to include a budget line for Lightning Lane so that you have the ability to use it when you get to Walt Disney World. 
7 – DO consider using an authorized Disney travel agent.
If you are new to Disney vacations and planning, then you should absolutely consider working with an authorized travel agent. A good travel agent will monitor your reservation to apply new deals and packages that are released so that you get the lowest price. They will also usually help with dining reservations, FastPass+ reservations, itinerary planning, and a wealth of tips and knowledge. They can save you money and help you with all the planning; their services are FREE. Disney pays the commission, so you don't have to pay anything for their services.
Note from Chad & Cindy: We use Magical Vacation Planners for all of our Disney reservations, even though we have made numerous trips over the years. They've been a big help and often learn about discounts and deals we'd otherwise miss. You can call them at (407) 442-0227 or by clicking here.
For a no obligation, FREE Quote on a Disney vacation package, please contact our travel partner Magical Vacation Planner at 407-442-0227 (407-442-0215 for Spanish). You can also request a FREE quote online by Clicking HERE.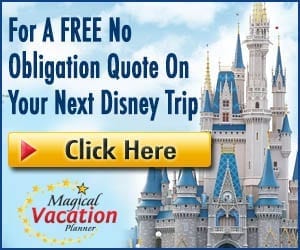 6 – DON'T forget to consider food costs.
Editor's Note: At this time, dining plans are temporarily suspended. Disney announced in August 2021 that the plans would return, but no further announcements have been made. 
Food can be a huge sticker shock for guests once they arrive. It is essential to remember a food budget that includes snacks, drinks, etc. You can do your homework on the restaurants you plan to eat at to get an idea of the costs for that restaurant and get a more accurate budget together. This will help prevent any heart attacks and stress once you arrive, and you will be much better prepared to enjoy your vacation and all of your meals, snacks, and treats! If you prefer to pay for your meals upfront, consider the Disney Dining Plan. It is another excellent way to have a set budget for the meal costs and not have to worry about what you order when the time comes.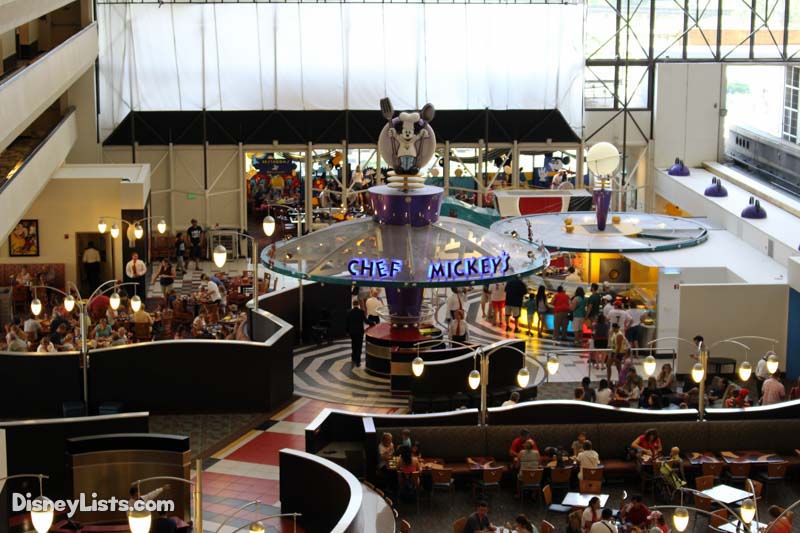 5 – DO stock up on Disney gift cards.
One of my favorite budget tricks is to buy a Disney gift card or two every week, bi-weekly, monthly, or whatever your budget will allow. It is typically always easier to save a little bit of money as you go over a long period rather than trying to come up with the money all at once, so buy Disney gift cards as much as your budget allows. Disney gift cards can be used to pay for your resort stay, meals, souvenirs, park tickets, etc. They can pay for just about everything at Walt Disney World, so you will definitely be able to use them. If you buy the gift cards at Target using your Target Red Card or from a store like Sam's Club or Costco, then you can even save an extra amount of the purchase price up to 5%, which can add up to a nice chunk of savings!
4 – DON'T skimp on resort research.
Make sure that you research the Disney resorts. This will help ensure that you set your expectations and review the various options to meet your family's needs. If you are traveling in a large group, you may be able to get better deals at one resort over another. Checking several options (something a Disney travel agent can do for you) can help you select. You must also consider the themes and amenities your family will be interested in so that you get precisely what you want. Knowing these costs well in advance will help you plan your budget accordingly so you can put together a savings plan.
3 – DO ask about possible discounts for dining, shopping, recreation, etc.
Be sure to ask everywhere you go what discounts the locations offer.  This goes for all experiences and places within Walt Disney World.  Suppose you are a Disney Annual Passholder, Disney Vacation Club Member, Disney Visa Cardholder, AAA, a veteran, etc.. In that case, there may be an available discount that you could receive with proof that you fit into one of the discount categories.  These discounts can add up over the vacation, so you don't want to miss out on any that you qualify for.  Just note that you can't combine discounts. You will only be able to get one discount per purchase, even if you qualify for multiple categories.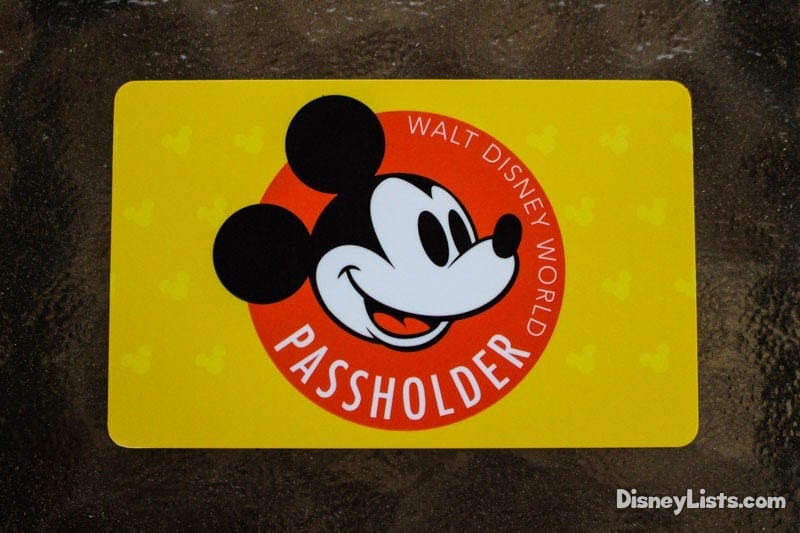 2 – DON'T over-stress about the costs when you are there.
If you are on a budget, it will be tempting to overstress about every dollar being spent while you are on vacation. I understand this but try not to let the worry about costs ruin your fun. Create a bit of buffer in your budget to plan for extra indulgences and splurges on the vacation so that you minimize your stress. I like to try to purchase extra gift cards or over budget what is actually needed, so we have a buffer along the way. Then if we don't end up needing the buffer, it can be extra souvenir money before we leave if we want to!
1 – DO create fun ways for your kids to earn spending money.
Your kiddos will be extremely excited about an upcoming Disney vacation. Put that to good use by creating opportunities for them to earn their own spending money. They will appreciate the money more since they have earned it themselves, and then they also have a budget for the trip based on what they earned. They do more chores, they stay more active, and they have spending money for the trip. It is a win all the way around, right?
For a no obligation, FREE Quote on a Disney vacation package, please contact our travel partner Magical Vacation Planner at 407-442-0227 (407-442-0215 for Spanish). You can also request a FREE quote online by Clicking HERE.