News
NEWS: MagicMobile Option Launches for Apple Devices and How to Get Started
A few weeks ago, Disney announced a new service that is an alternative to MagicBands called Disney MagicMobile service. It is a convenient and contactless way to access MagicBand features like theme park entry through the power of your iPhone, Apple Watch or other smart device. MagicMobile is now available for iPhone and Apple Watch users. Learn more below.
Here are all the details from Disney Cast Member Avery Maehrer:
Beginning today, guests at Walt Disney World Resort will be able to enjoy a convenient and contactless new option for entering the theme parks and more, as part of the rollout of Disney MagicMobile service!
Available now on iPhone and Apple Watch and coming soon to other smart devices, Disney MagicMobile service is a fun, easy-to-use new way for guests to experience The Most Magical Place on Earth. The service is offered in addition to other options such as the MagicBand, the colorful, all-in-one bracelet, which will continue to be available and introduced in even more colors, designs and limited-edition fan favorites into the future.
Here are a few helpful tips to get started with Disney MagicMobile service:
Create A Customized Digital Pass: Guests can create a Disney MagicMobile pass through the My Disney Experience app and add it to the Wallet app on iPhone or the digital wallet on other smart devices. You can customize your pass by choosing from several Disney-themed designs that animate upon use (including special designs just for Annual Passholders and DVC Members)! For added ease, you may also store multiple passes on a single device, a great option for families.
Easily Enter the Parks and More: Simply hold your iPhone, Apple Watch, or other smart device near an access point when entering the parks or using other available features, just like you do with a MagicBand. With Express Mode on iPhone and Apple Watch, guests do not even need to wake or unlock their Apple device, or open up the app, to use their Disney MagicMobile pass. As a reminder, valid park admission and a park reservation are required for park entry and must be linked to your account.
Discover Other App Enhancements: We've also added a new feature in the My Disney Experience app that allows you to automatically link your Disney PhotoPass attraction photos and videos to your profile through your smartphone. Just confirm your settings in advance of riding at participating attractions. The My Disney Experience app also enables Disney Resort hotel guests to unlock their room door using our current digital room key feature.
Click here, or on the image below to watch a video explaining how to set up your Disney MagicMobile in your My Disney Experience App!
You may use Disney MagicMobile service, a MagicBand or a card interchangeably for added flexibility. Disney Resort hotel guests can purchase MagicBands at a special, pre-arrival price. Guests can also pick up a Key to the World card at their convenience at the front desk.
Be sure to download the My Disney Experience app today to check out these latest updates!
*Please note Disney MagicMobile service requires iOS 14.4 or later and watchOS 7.3 or later.
RELATED ARTICLE: 10 Ways Disney World Has Changed Over the Years
by D.W. Noonan
Walt Disney World is less than a year away from celebrating its 50th Anniversary in 2021. Since its grand opening, it has transformed from a tiny amusement park in the middle of a Florida swamp into a world-class resort, retail, theme park, and entertainment property. The specific changes are too numerous to mention here, but below you'll find ten major developments that have made a big impact on visitors over the years.
10 – Theme Parks
Magic Kingdom opened in October of 1971. Since then, Disney added Epcot in 1982, Hollywood Studios in 1989, and Animal Kingdom in 1998. Walt conceptualized Epcot before his death in 1966, though he imagined it a community rather than a theme park. Disney's Hollywood Studios sprouted from its partnership with Metro-Goldwyn-Mayer Studios, however, the agreement caused licensing problems that eventually resulted in the name changing from Disney-MGM Studios in 2008. Disney's Animal Kingdom opened to celebrate a commitment to wildlife preservation and environmental conservation, replacing the defunct Discovery Island.
9 – Discovery Island
Currently, Discovery Island is the name of the area surrounding the Tree of Life in Animal Kingdom. The renaming occurred in 1999 after Disney closed the first Discovery Island near Magic Kingdom; it originally opened as Treasure Island in 1974. The 11.5-acre property featured zoological exhibits and shows with swans, tortoises, lemurs, and other wildlife. After the park closed, the animals moved to Animal Kingdom and other zoos, leaving the facilities unused.
8 – Water Parks
Editor's Note: During the phased reopening of Walt Disney World, Typhoon Lagoon is closed, however, Blizzard Beach is now open. Click here to learn more about visiting Blizzard Beach during the phased reopening. 
Disney Imagineers didn't build water parks at first, despite the grueling summer heat. In 1976, they created Disney's River Country to provide old-fashioned water recreation in a frontier setting. In 1989, Typhoon Lagoon opened, bearing a storm-battered, tropical island theme, and Blizzard Beach followed in 1995 with a backstory about a freak snowstorm and a skiing alligator. Since the newer water parks offered better attractions and more parking, River Country's attendance faltered, leading to its closing in 2001. The land for River Country is now being used for a new DVC resort that is under construction in between Disney's Wilderness Lodge Resort and Fort Wilderness Campground and Resort.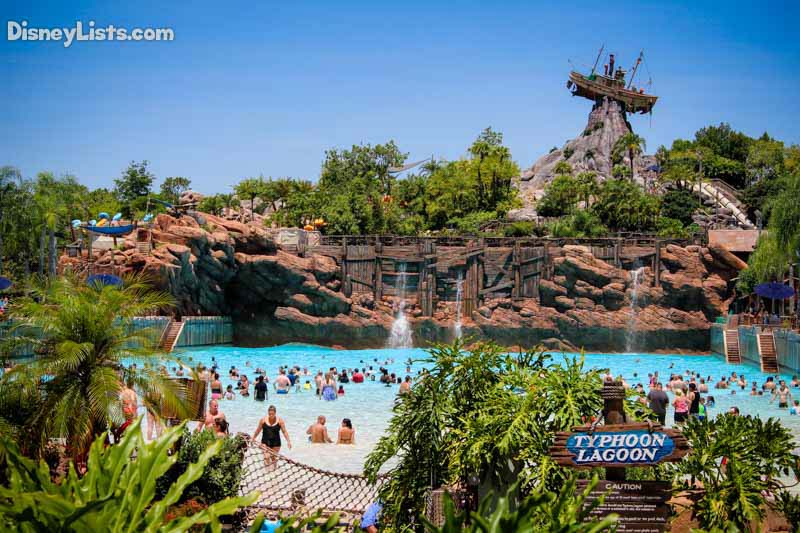 7 – Transportation
The explosive development of Disney World fueled the evolution of Disney Transport. Most visitors used private vehicles or the monorail to get around in the early years, but the demand for public transportation grew with the addition of new parks and resorts. A handful of buses has ballooned into a fleet approaching 400. When there were only two parks, four hotels, and a shopping village, visitors identified bus routes with colored flags and a guide; now, GPS tracking and video screens do the job. In the beginning, monorail trains provided service to the Transportation and Ticket Center, Contemporary Resort, and Polynesian Village Resort, but they now reach Disney's Grand Floridian Resort & Spa and Epcot. The Mark IV train was replaced by the Mark VI in 1989 to increase capacity by thirty passengers, thereby reducing wait times. Additionally, Disney's Magical Express began in 2005 to deliver free bus transportation to and from Orlando International Airport for those staying at a Disney Resort. Finally, the Disney Skyliner opened in 2019 offering amazing views and fast transportation between Epcot, Disney's Hollywood Studios, and select resorts. The days of paying for expensive shuttles and cabs faded into Disney history.
6 – Ticketing
Initially, visitors purchased general admission tickets and additional attraction tickets rated as A, B, C, D, or E. In the 1980s, Walt Disney World upgraded to a "Passport" system, allowing guests to purchase one ticket for an all-day or multiple-day experience. Annual Passports arrived in 1982 for those frequenting the theme parks. In 1994, Disney started printing visitors' digital images on tickets but switched to magnetic strips in 1996. The biggest ticketing change occurred when MagicBands debuted in 2013. These wristbands serve not only as park tickets, but also as room keys, credit cards, Fastpasses, and more. Ticket prices changed, as well, as a General Admission ticket once cost $3.50 and the 11 Adventure Book, $5.75; now, that would hardly cover an adult's lunch!
5 – Restaurants
When Magic Kingdom opened its doors in 1971, it offered a handful of restaurants; now the park boasts 38. Across the Walt Disney World property, the cuisine selection was sparse during the early years, mostly comprising of American fare. During the next years, Imagineers designed and built nearly 400 restaurants, offering a wide variety of international dishes. Today, Walt Disney World attracts some of the best chefs in the world to create interesting menus for resort guests, and it plans even more culinary diversity in the future.
4 – Resorts
Only Disney's Contemporary Resort and Polynesian Village Resort existed at the creation of Walt Disney World, forcing most visitors to stay at non-Disney hotels or camp at Fort Wilderness Resort & Campground. Since the grand opening, the number and size of accommodations have exploded to twenty-eight official resorts of various themes, sizes, and price points. Even better, repeat guests of Walt Disney World can invest in Disney Vacation Club, a type of timeshare arrangement available at designated properties. This option debuted at Disney's Old Key West Resort in 1991 and has expanded to ten locations. Additionally, Disney added countless new amenities and benefits for their resort guests.
3 – Disney Springs
The name of this outdoor shopping center has changed four times since its introduction as Lake Buena Vista Village in 1975. Previous names include Walt Disney World Village (1977), Disney Village Marketplace (1989), and Downtown Disney (1997). The area expanded from a small shopping mall to an entertainment and retail hub separated into four districts: West Side, the Landing, the Marketplace, and Town Center. Once offering just a few shops and restaurants, Disney Springs now presents more than 50 retail stores, over 50 restaurants, a bowling alley, a movie theater, and several concerts and shows. An interactive, indoor theme park known as DisneyQuest arrived in 1998 but has since been replaced by the NBA Experience, which opened in 2019.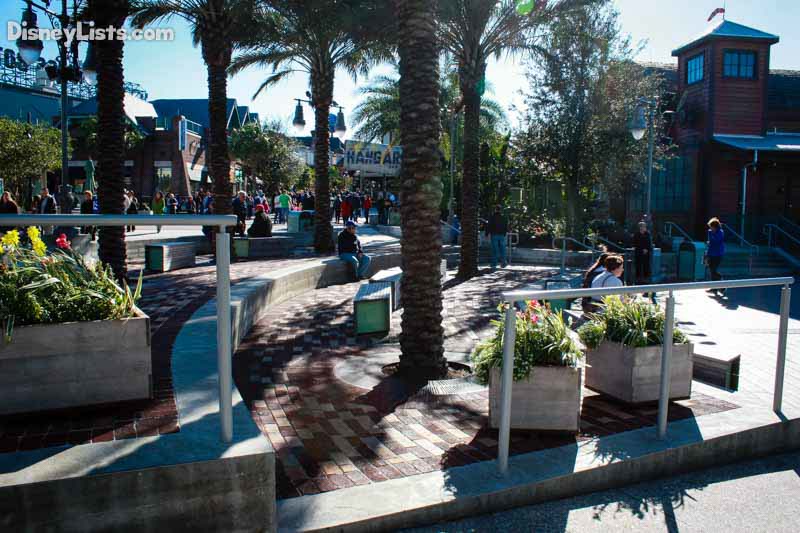 2 – Attractions
By default, all the attractions of the newer parks can be considered major additions to Walt Disney World, yet even within Magic Kingdom alone, Imagineers have made sweeping changes. For example, Buzz Lightyear's Space Ranger Spin occupies the space once home to If You Had Wings, a tour of destinations where Eastern Airlines flew. Stitch's Great Escape! replaced The ExtraTERRORestrial Alien Encounter, which replaced Mission to Mars. Now Stitch's Great Escape! has also closed. Monsters, Inc. Laugh Floor followed The Timekeeper, a Circle-Vision 360 film featuring Robin Williams and Jeremy Irons. Classic attractions that have departed include Mr. Toad's Wild Ride, Snow White's Scary Adventures, 20,000 Leagues Under the Sea: Submarine Voyage, and Mickey's Toontown, which was leveled to make way for New Fantasyland.
1 – FastPass+
Editor's Note: During the phased reopening of Walt Disney World, FastPass+ is temporarily suspended.
From the grand opening in 1971 until late 1999, park visitors endured long lines for popular attractions with no relief in sight. Then Disney rolled out the Fastpass virtual queuing system, permitting guests to enter much shorter lines at designated times using tickets obtained from marked kiosks. At first, only one Fastpass could be held at a time, but this rule soon relaxed. Eventually, FastPass+ replaced the paper tickets with an online reservation system, giving each guest three selections to make up to 30 days in advance, 60 days for Disney Resort guests. No more losing tickets; you simply touch your MagicBand or park ticket to the sensor to hop in line.
For a no obligation, FREE Quote on a Disney vacation package, please contact our travel partner Magical Vacation Planner at 407-442-0227 (407-442-0215 for Spanish). You can also request a FREE quote online by Clicking HERE.