News
7 Things We're Looking Forward to in the 2nd Half of 2021 at Walt Disney World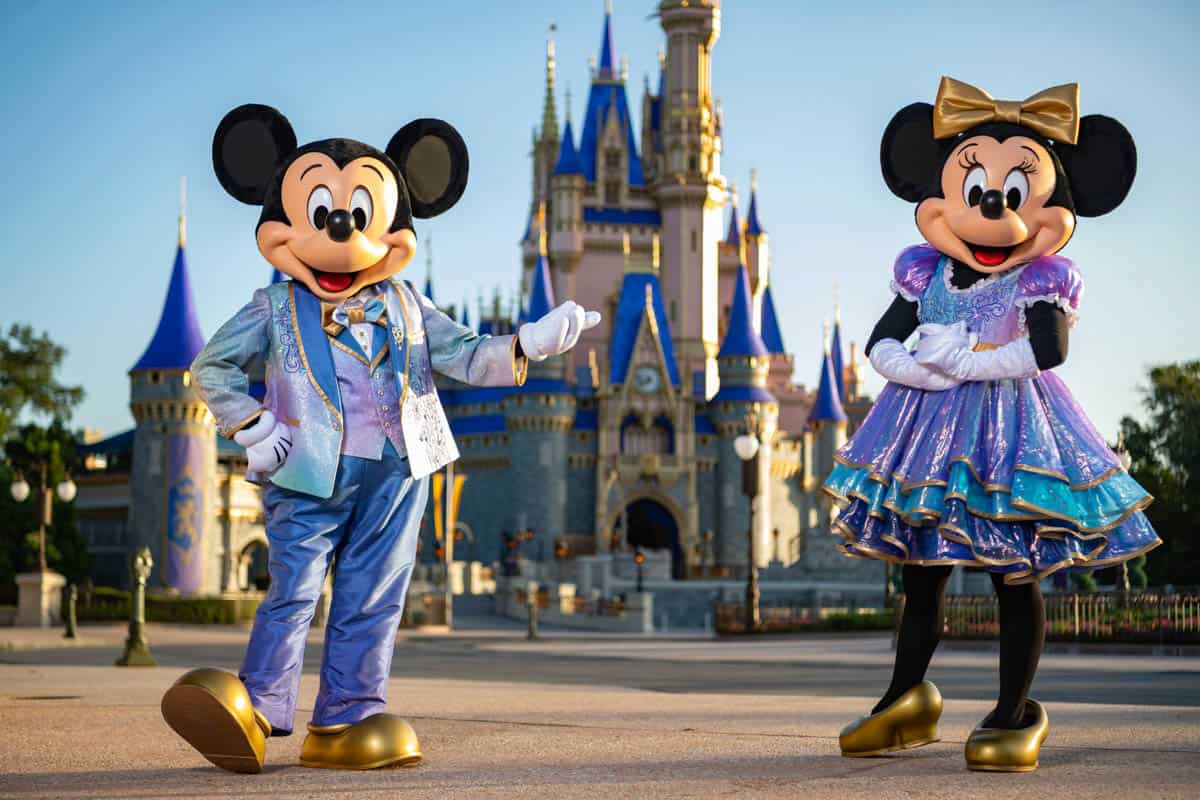 We are halfway through 2021, and we're looking forward to some pretty amazing events and offerings coming to Walt Disney World. While we hope this list grows with even more (we're looking at you Happily Ever After), here are the things that we know are coming to Walt Disney World this year. Learn more below.
1 – The EPCOT International Food & Wine Festival – July 15-November 20
The popular EPCOT International Food & Wine Festival returns early again this year and will run from July 15-November 20, 2021. Guests can sip and savor dishes and drinks from six continents, including thoughtful pairings of wine, beer, and specialty cocktails with food selections. We are eagerly awaiting details and menus for this year's festival, which should be released soon. We know that this year will be another fantastic festival!
2 – The Reimagined Disney's Polynesian Village Resort Reopens – Late July 2021
Disney's Polynesian Village Resort has been undergoing a refurbishment over the last year and will reopen in late July 2021. Earlier this year, Disney revealed the first look inside reimagined guest rooms featuring a new color palette inspired by the Pacific Ocean and its many islands.
Along with all-new furnishings and fixtures, the rooms will include details, patterns, and textures from the hit Walt Disney Animation Studios film "Moana" – those who look carefully may discover several characters and references to the story, including the heart of Te Fiti. In addition, the sandy ocean floor inspires the bathroom tiles and vanity's carved details, complementing the fresh, modern overall approach to these reimagined rooms.
The resort is also developing a dramatic new porte cochere that will enhance the arrival experience as guests pull up to its Great Ceremonial House. The inviting design features a high-pitched, open-truss roof covered in a thatch style with pops of color. The area's new open and airy vibe will be complemented by four chandeliers inspired by glass floats, fishing nets and oversized bamboo elements mirroring the chandelier inside the lobby. In addition, the resort's Monorail station located above the porte cochere is receiving new wooden screens with geometric patterns in tropical colors, adding to the overall ambiance of the entrance.
Drawing inspiration from enduring fantasies of the South Pacific, Disney's Polynesian Village Resort is a tropical oasis along the shores of Seven Seas Lagoon, across the water from Magic Kingdom Park. Open since 1971, the resort transports guests to a romanticized American version of the South Seas.
3 – All-New Disney After Hours Boo Bash – Select Nights August 10-October 31
A new Halloween-themed event is spiriting its way into Magic Kingdom Park this fall at Walt Disney World. "Disney After Hours Boo Bash" will take place select nights August 10 – October 31, 2021, from 9 p.m. to midnight or 9:30 p.m. to 12:30 a.m. This event will take the place of Mickey's Not-So-Scary Halloween Party, which will not run again this year (it was canceled in 2020 as well). "Disney After Hours Boo Bash" is a limited-capacity and separately ticketed event that does not require an additional day's theme park ticket or Disney Park Pass reservation. Tickets will grant admission to Magic Kingdom as early as 7 p.m., giving guests time to enjoy even more magic before the event begins. Learn more about this event at the link below.
Click here for more details on Disney After Hours Boo Bash.
4 – 50th Anniversary Celebration of Walt Disney World – October 1
"The World's Most Magical Celebration" begins October 1 on the 50th anniversary of Walt Disney World. This 18-month celebratory event will feature new experiences at the resort's four theme parks and beyond, where shimmering EARidescent décor will appear as if by magic. Shining at the center of it all will be Cinderella Castle at Magic Kingdom Park, which will add to its royal makeover from 2020 with new gold bunting, sparkling golden embellishments and other new enhancements, including a 50th anniversary crest warmly welcoming guests to the join the festivities.
As part of "The World's Most Magical Celebration," icons at each Walt Disney World theme park will transform into magnificent Beacons of Magic at night, coming to life with their own EARidescent glow.
As hosts of "The World's Most Magical Celebration," Mickey Mouse and Minnie Mouse will be dressed in sparkling new looks, custom-made for this special occasion. Highlights of these celebratory designs include beautifully embroidered impressions of Cinderella Castle backed by fireworks, as well as a brocade in multi-toned, EARidescent fabric – all punctuated with pops of gold.
Joining Mickey and Minnie, Walt Disney World cast members will be at the heart of this event. They will demonstrate yet again why they are renowned for their commitment to service, consistently exceeding guests' expectations by going above and beyond to make visits to The Most Magical Place on Earth special.
More details about "The World's Most Magical Celebration" will be announced in the future and we can't wait to visit during this magical time!
5 – Remy's Ratatouille Adventure and France Pavilion Expansion – October 1
The grand opening of Remy's Ratatouille Adventure at EPCOT will be October 1, 2021. This new family-friendly attraction will officially debut as part of the kickoff for "The World's Most Magical Celebration" honoring Walt Disney World Resort's 50th anniversary. Remy's Ratatouille Adventure invites guests into the flavorful world of Disney and Pixar's Academy Award®-winning "Ratatouille," where they will feel as if they shrink to the size of Chef Remy and scurry through Gusteau's famous restaurant. Guests will find Remy's Ratatouille Adventure in a newly expanded area of the park's France pavilion, where the real is made fantastic in a reimagining of Paris inspired by the film.
Also debuting October 1 in this section of the pavilion will be a delicious new restaurant, La Crêperie de Paris, offering both table- and quick-service options. The menu will feature sweet crepes, savory buckwheat galettes (naturally gluten friendly) and authentic French hard cider. The attraction, restaurant and pavilion expansion are all part of the historic transformation of EPCOT currently underway, bringing a breadth of new experiences to the park in a celebration of curiosity, discovery and the magic of possibility.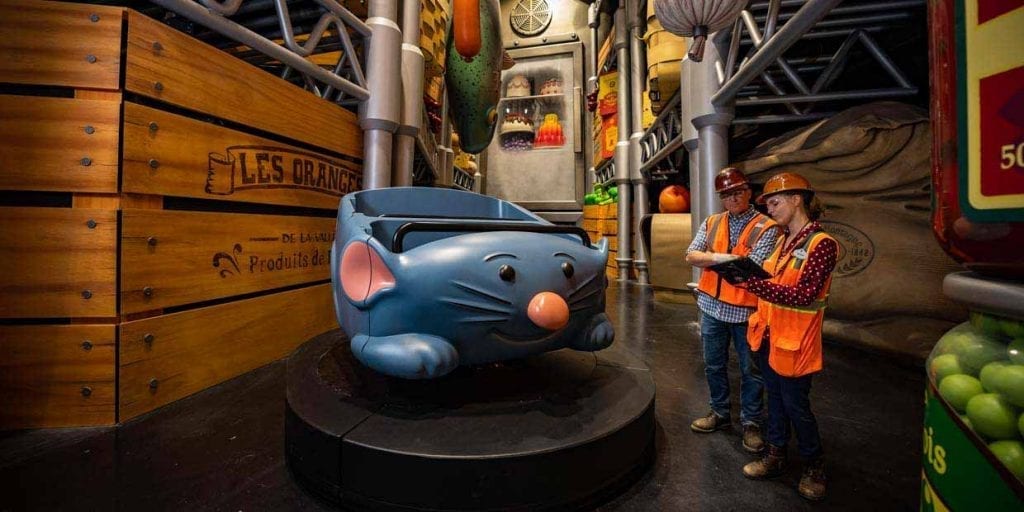 6 – Harmonious at EPCOT – Expected but Date Unknown
Earlier this year, D23, the Disney fan club, confirmed on their "Every Upcoming Disney Movie, TV Show, Disney Parks Attraction…" article that Harmonious, one of the largest nighttime spectaculars ever created, will open in 2021! "Harmonious" will be one of the largest nighttime spectaculars ever created for a Disney park. It will celebrate the way Disney music inspires people the world over, carrying them away harmoniously on a stream of familiar songs reinterpreted by a culturally diverse group of artists from around the globe. "Harmonious" will feature massive floating set pieces, custom-built LED panels, choreographed moving fountains, lights, pyrotechnics, lasers, and more. Throughout the year, we've seen the barges put in place and testing is underway. While we don't have any updated announcement on when Harmonious will debut, we're still planning on 2021.
7 – Cirque du Soleil's "Drawn to Life" – Expected but Date Unknown
Early in 2021, Disney confirmed that the new Cirque du Soleil show "Drawn to Life," coming to Disney Springs, will open in 2021. The show is a collaboration between Cirque du Soleil, Walt Disney Animation Studios, and Walt Disney Imagineering. While opening date announcements have been made, we have seen crews outside of the building painting and updating the outside of the building. We hope for an official announcement of the show's opening to come soon! Learn more about the show at the link below.
Click here for a sneak peek at Drawn to Life!
For a no obligation, FREE Quote on a Disney vacation package, please contact our travel partner Magical Vacation Planner at 407-442-0227 (407-442-0215 for Spanish). You can also request a FREE quote online by Clicking HERE.