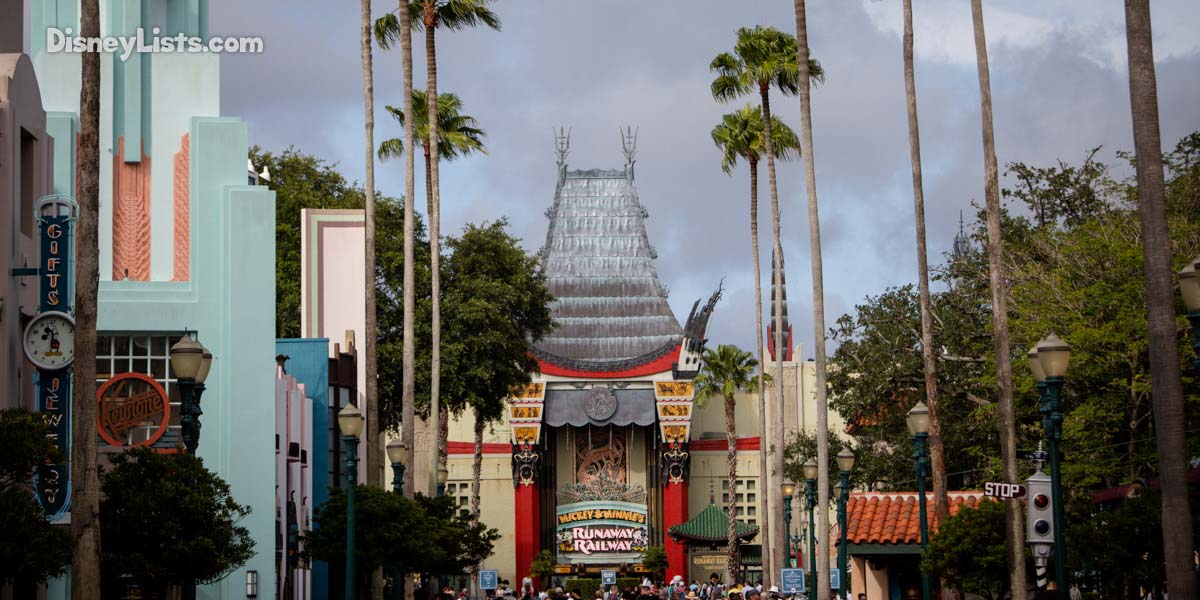 Disney's Hollywood Studios is the smallest of the four Walt Disney World Theme Parks. It is also the home of the two newest lands and the newest E-ticket attraction. When the construction walls were up many people stayed away, wanting to wait until Toy Story Land and Star Wars: Galaxy's Edge were open. Now that they are, people who skipped it are sometimes spending two days in the park! Even when Disney's Hollywood Studios is crowded, you can have one of your best days ever. Here are ten ways to survive.
1- Arrive Early
No matter what the crowd level is expected to be, arriving early for your day at Disney's Hollywood Studios is key. If you are staying at a Walt Disney World Resort hotel, take advantage of Early Theme Park Entry. That extra half hour could allow you to hit one of the most popular rides before the crowds arrive, and you'll then be in a good position for your second ride. Thirty minutes might not seem like a lot, but Early Theme Park Entry will give you a huge jump start on your day. At park opening, many of the popular attractions already have wait times up to 1-2 hours long.
If you aren't eligible for Early Theme Park Entry, you should still arrive before the official opening time. Mornings are when any of the four theme parks are the least crowded, take advantage of that.
2 – Disney Genie+
Carefully consider whether or not you want to purchase Disney Genie+. Some people have used the paid service at Disney's Hollywood Studios with great success, while others have complained that they didn't get their money's worth. If you do purchase it, Slinky Dog Dash tends to run out of spots quickly, so you might want to make that your first selection right at 7:00 am in the My Disney Experience app.
3 – Individual Lightning Lane
The most popular ride at Disney's Hollywood Studios is not included with Disney Genie+. Instead, you can purchase access to it using the a la carte method. Spots for Star Wars: Rise of the Resistance will not be around for long, so if you are interested, buy it as soon as you can. Resort guests can get a jump ahead and make their selections at 7:00 am. Non-resort guests have to wait until park opening. Being a resort guest gives you the greatest chance of snagging that coveted Rise of the Resistance Lightning Lane selection. Pricing for this attraction tends to be on the high end due to its demand. We've seen it as high as $25 on certain days, though it tends to be around $20-$22 most of the time.
4 – Tip Board
While parts of Disney Genie cost extra, the Tip Board is free. Take advantage of it! With the Tip Board, you can see what the current Wait Times are, as well as the projected waits throughout the day. You can take it a step further and use the My Genie Day feature to plan everything out for you. My Genie Day will give you suggestions for when to ride, where to eat, and what to watch. If you don't like a suggestion, just swap it out for something else. You can customize My Genie Day based on what is most important to you. It can help you to save a lot of time.
5 – Single Rider Lines
Single Rider Lines are not too common at Walt Disney World. At Disney's Hollywood Studios, there are two of them! The Single Rider Line at Rock 'n' Roller Coaster can often cut your time in line by half or more. If you use the Single Rider Line for Millennium Falcon: Smugglers Run, you will want to keep two things in mind. First, the queue for the Standby Line is amazing, and you will miss most of it. Second, you will most likely be an Engineer when you ride. You will be broken up if you're with a group for any Single Rider Line. Don't use a Single Rider Line if you are visiting with children.
6 – Watch the Shows in the Middle of the Day
There are several live shows at Disney's Hollywood Studios, and you don't want to miss any of them! Check the Show Times on the My Disney Experience App, and then plan on using the shows as a middle-of-the-day break. You should arrive for a show early, but you don't have to arrive too early. The shows will give you a chance to sit down for a while, and you'll enjoy some amazing entertainment.
7 – Take a Break
Consider leaving Disney's Hollywood Studios for a couple of hours if the crowd becomes overwhelming. Take a Friendship or the walking path, and get a sweet treat from BoardWalk Ice Cream. Ride the Disney Skyliner to Disney's Riviera Resort, and enjoy lunch at Primo Piatto. You won't have to board a bus or move your car for either of these options! Sometimes getting out of the crowd for a couple of hours will give you the energy you need to dive right into it again.
8 – Muppet*Vision 3D
It's corny, dated, and way below the quality that you'll see in the rest of Disney's Hollywood Studios. That said, there is something special about Muppet*Vision 3D. It often has the lowest Wait Time in the park, so go watch! You just might find yourself laughing harder than you have all day. Pay attention to the preshow; the jokes and bad puns start long before you're seated in the theater.
9 – Evenings
Evenings tend to be much less crowded at Disney's Hollywood Studios. Currently, there are no evening shows at the park. While Fantasmic is set to return sometime in 2022, there is no word on when (or if) Star Wars: A Galactic Spectacular will return. Because of this, many of the guests will have left to watch either Harmonious or Disney Enchantment. Others will leave as soon as they have hit the last ride. Keep checking Wait Times, they will often go down as the sun goes down.
10 – Have Fun!
It is all too easy to grumble about the crowd when you're at Walt Disney World's smallest theme park. Stop complaining, and allow yourself to have fun! Get swept up in the magic. Where else can you go from Andy's backyard to a galaxy far, far away? You can head back to the Golden Age of Hollywood, learn about movie-making, and buy ice cream from a dinosaur. Disney's Hollywood Studios is incredible, so enjoy every moment.
For a no obligation, FREE Quote on a Disney vacation package, please contact our travel partner Magical Vacation Planner at 407-442-0227 (407-442-0215 for Spanish). You can also request a FREE quote online by Clicking HERE.