Walt Disney World is so much more than just theme parks.  There are tons of amazing resorts and amazing recreation activities.  You can do all kinds of sports and activities while you are on vacation, so get ready to cut loose and have a great time.  For your next trip, here are some important DO's and DON'Ts when you are planning your recreation activities at Walt Disney World.
8 – DO make advanced reservations where possible.
There are so many amazing recreation activities on property, and many of them take advanced reservations.  You can reserve golf times, fishing charters, boat excursions, evening cruises, spa services, and so much more.  Some of these activities are quite popular and book up fast. Some activities can be reserved online, while some you need to call. These began making reservations 60 days in advance just like dining reservations, so you can plan early and get your activities booked, too.
7 – DON'T forget to write down the reservation confirmation number, just in case.
Be sure to have a copy of your online reservation receipt and write down your reservation number, just in case. Once you have them, you will have to hold onto them as some of these activities cannot currently be linked as a reservation in My Disney Experience.  What I like to do is to create an itinerary item for that day and put the information there so I don't forget.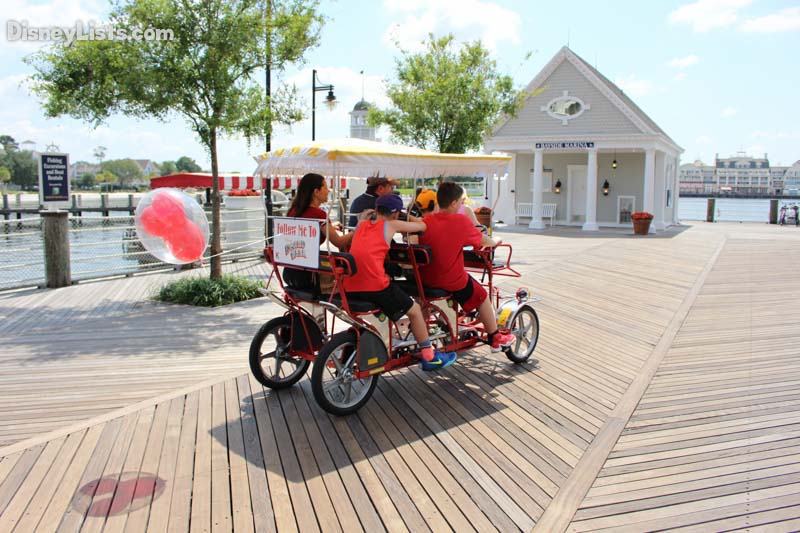 6 – DO check the available recreation activities at your resort.
When you check-in, you will be given activities information for your resort.  You can also research this information ahead of time if you are a planner like me.  You will be able to see times for activities and recreation options around the resort.  This will help you decide if there is something else that you and your family would like to experience so that you can try to get a reservation or reserve your spot if possible.  There is so much to experience that I have no doubt that you will want to do it all.
5 – DON'T think you are limited exclusively to your home resort.
While I definitely recommend that you check out everything that your home resort has to offer, you are not limited to that resort.  If you have something else in mind that you want to experience, be sure to check out the availability for the activities at those resorts and head on over.  Not all resorts have water recreation, so you have to head over to a resort that does. There is no problem with resort hopping to explore and experience the different activities.
4 – DO rent a bike and explore.
We love renting the surrey bikes and exploring as a family. You can also rent regular bikes, too.  This is a great way to explore and get exercise in a different way, while still spending time with your family.  It is so relaxing for us, and the kids absolutely love it!  You get to see other parts of Disney World and your resort that you would normally miss out on.
3 – DON'T forget about miniature golf.
I feel like the miniature golf courses are often overlooked.  These are seriously some of the most fun and creative miniature golf courses, especially for Disney junkies.  We are in love with Winter Summerland golf course, since we are such huge Christmas fanatics.  The other is Fantasia Gardens.  They each have two courses that are 18 holes.  They stay open late, so if you want to wait until it is darker out, it is still a great time to visit!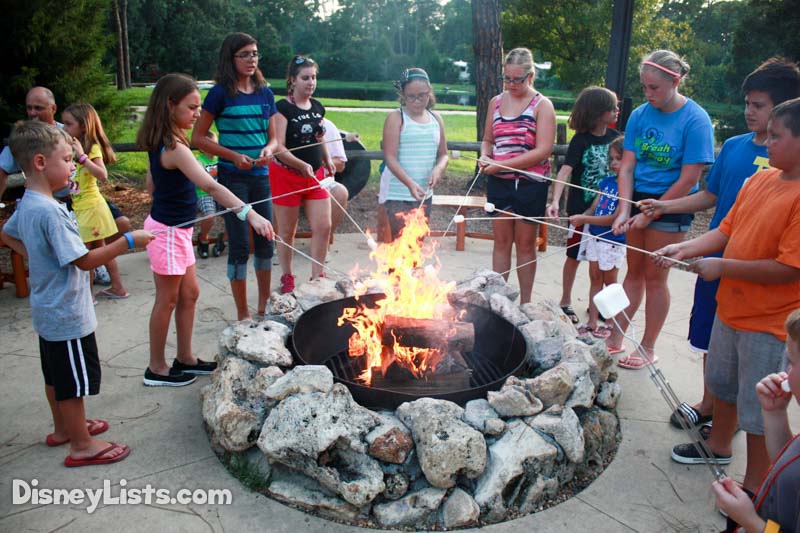 2 – DO visit Fort Wilderness during your stay.
Fort Wilderness is one of the best areas on property.  We always come over and visit.  It is beautiful and gives you a nice feeling of being in the wilderness right in the middle of Walt Disney World.  Not only that, there are tons of amazing recreational activities.  There are tons of sports and outdoor fun, plus you have Tri Circle D Ranch, where Cinderella's horses are kept.  You can see the horses and even go on a carriage ride.  There are also tractor-pulled wagon rides at the resort, too.  The Chip 'n' Dale Campfire is free and an amazing character experience that the kiddos will love.  It is just a great place to visit and explore and still get a lot of Disney magic.
1 – DON'T forget comfortable shoes and clothes.
You will definitely want to be comfortable for all of these recreation activities.  Most of these activities are not activities that you would want to wear your Sunday best for, so be sure to have comfortable clothes that you can be a little more active in and shoes that are safe and comfortable for the activities.  You will be very glad that you packed accordingly.
For a no obligation, FREE Quote on a Disney vacation package, please contact our travel partner Magical Vacation Planner at 407-442-0227 (407-442-0215 for Spanish). You can also request a FREE quote online by Clicking HERE.