Magic Kingdom can be the most magical place on earth, but only if you go in with a little bit of knowledge first. Here are ten Do's and Don'ts to help ensure your trip to Magic Kingdom is full of fun and pixie dust.
10 – Do – Arrive Early
The best time to arrive at Magic Kingdom is one hour before the posted opening time. Magic Kingdom opens its gates sixty minutes before park opening. Guests are now allowed to stroll up Main Street U.S.A and up to the Hub. This will enable guests to get pictures, get some shopping done, and eat breakfast in the park without losing time otherwise spent on riding attractions.
Disney resort guests will also want to take advantage of Early Theme Park Entry, which allows resort guests to enter Fantasyland and Tomorrowland thirty minutes before the official park opening. This allows guests to jump in line for popular attractions such as Seven Dwarfs Mine Train, Peter Pan's Flight, and Space Mountain. This can make a huge difference since wait times for these attractions will already be up to an hour at park opening. Non-resort guests will want to head to Adventureland and Frontierland when the park opens since those lands are closed during the Early Theme Park Entry time and wait times will be low at park opening.
Arriving early is the only way to see the opening show, "Let the Magic Begin," which opens the park five minutes before the posted opening time. A Royal Herald invites you to join Mickey and friends as they open the park in a magical way. This stage show takes place at the Castle Forecourt Stage. The show sets the tone for a special day at Magic Kingdom.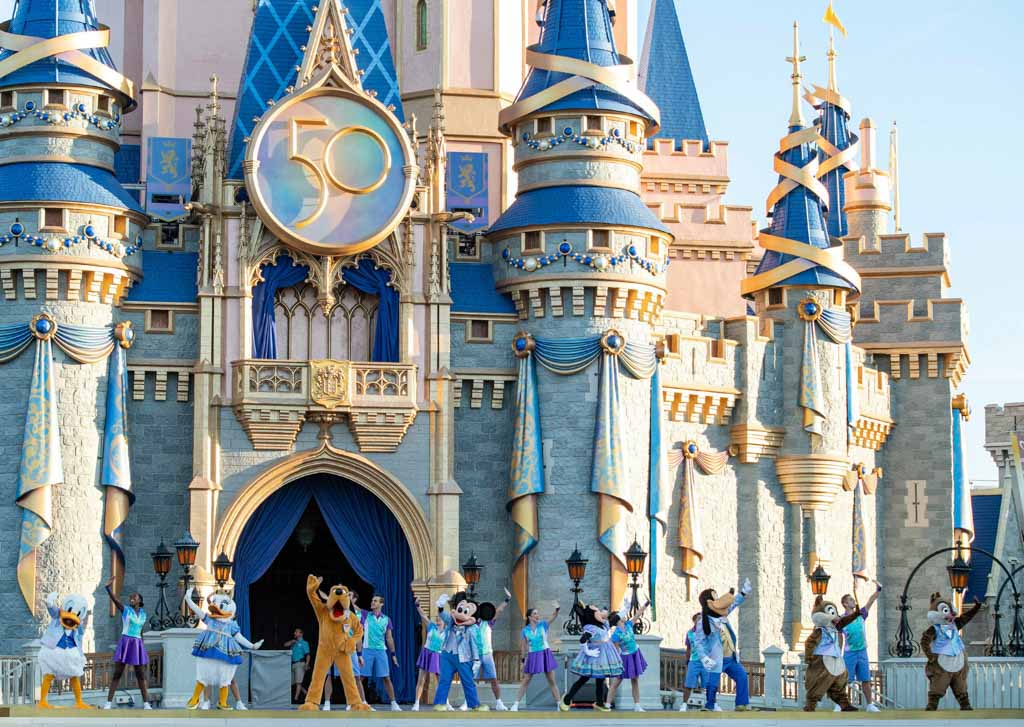 9 – Don't – Expect to Do it All
Magic Kingdom is a park made up of six areas and lands, each with many attractions, shows, rides, shops, and places to eat. It's impossible to experience it all in one day at Magic Kingdom, so have realistic expectations of what you can do and see during your day at the park. If you're worried about doing everything while at Magic Kingdom, you may be disappointed, as opposed to enjoying all the wonderful things, you do experience.
8- Do – Set a Budget
Before setting foot in the park, set a budget for your day at Magic Kingdom. The first area of the park is Main Street U.S.A., which is lined with shops full of wonderful Disney souvenirs, not to mention the stores located throughout the park and all the food carts and dining locations. It's easy to get caught up in all the items there are to purchase, and spending can easily get out of control. If you set a budget ahead of time, it's much easier to keep your spending in check.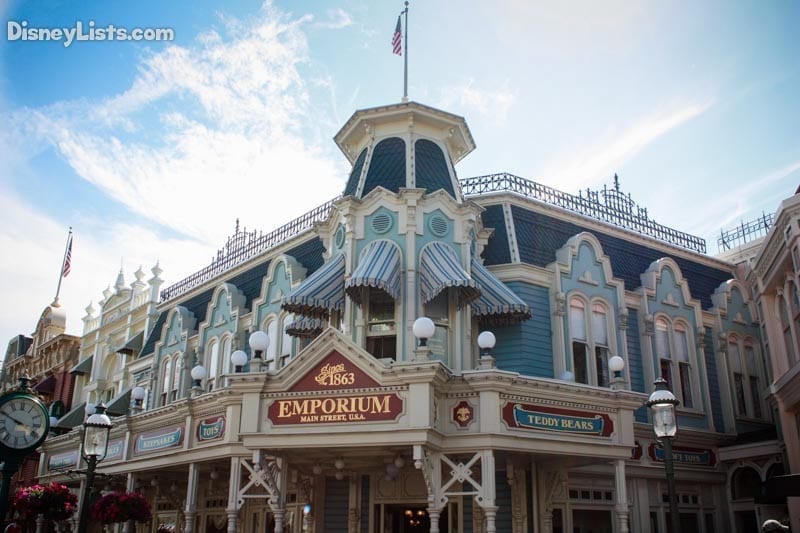 7 – Don't – Miss the Characters
Up-close character greetings with hugs and autographs have returned to Walt Disney World, including dining locations. However, not all characters have returned to their original greeting spots. At Magic Kingdom, you'll find Mickey Mouse at Town Square Theater and the Princesses at Fairy Tale Hall greeting guests. You can also see characters during the Festival of Fantasy Parade, Mickey's Magical Friendship Faire stage show, and character cavalcades that run throughout the day. Check the My Disney Experience app for up-to-date locations and showtimes. 
6 – Do – Take a Break
If you plan on arriving at the park for rope drop, and staying for the nighttime parades and fireworks, take a break during the day. Spending 10-12 hours in the park, in the Florida sun, is tiring, and people can get cranky, and this can affect how much you enjoy the day. Take the time to return to your resort for a break. Take a nap or a dip in the pool. Or if you stay in the park, head out to Tom Sawyer's Island to rest in the shade, or see a couple of shows.
5 – Don't – Delay Your Mobile Order
Disney has changed the process for Mobile Orders at quick-service restaurants. Rather than just being able to order and pick up your meal immediately, you now choose an "arrival window" when you order. Arrival windows are 30 minutes long, and a new window opens every 15 minutes (i.e. – 12:00-12:30 pm; 12:15-12:45 pm; 12:30-1:00 pm; etc.). Disney now sets aside a select number of orders per 'arrival window,' so once a time slot is full, no more orders for that time will be accepted. On particularly busy days, prime arrival window time slots will fill up quickly. So, if you go to order your food at 12 noon, the first arrival window you can choose may not be until 2:00 pm. For this reason, we strongly suggest that you order and choose your 'arrival window' early in the day and place your order for lunch and/or dinner as soon as you have an idea of where you'll be dining. You can always modify and cancel your order if needed, so there is no risk in getting that order in early!
4 – Consider Purchasing Lightning Lane Access
You might want to consider purchasing access to the new Lightning Lane on busy days. There are two Lightning Lane paid options that include different attractions. First, you can purchase Disney Genie+ for the day of your visit. This costs anywhere from $15-29 per day, per person. With Genie+, you can access the Lightning Lane at seventeen attractions at Magic Kingdom. Much like the original FastPass system, you can only book one Lightning Lane attraction at a time. At 7 am on the day of your visit within the My Disney Experience App, you'll book your first return window at one of the attractions below. After that, you can make one selection at a time, based on availability. Also, note that you can only use the Lightning Lane for each attraction on the list one time. You will not be allowed to book another return window for an attraction you've already used for Lightning Lane that day. See the list below for the Genie+ attractions at the park.
Magic Kingdom
Big Thunder Mountain Railroad
Buzz Lightyear's Space Ranger Spin
Dumbo the Flying Elephant
Enchanted Tales with Belle
The Haunted Mansion
"it's a small world"
Jungle Cruise
Mad Tea Party
Magic Carpets of Alladin
Meet Ariel at Her Grotto
Meet Cinderella and a Visiting Princess at at Princess Fairytale Hall
Meet Mickey Mouse at Town Square Theater
Meet Princess Tiana and a Visiting Princess at Princess Fairytale Hall
Mickey's PhilharMagic
Monster's, Inc. Laugh Floor
Peter Pan's Flight
Pirates of the Caribbean
Space Mountain
The Barnstormer
The Many Adventures of Winnie the Pooh
Tomorrowland Speedway
Under the Sea – Journey of the Little Mermaid
A second option for purchasing Lightning Lane is the a la carte method. The attraction below are NOT included with your Genie+ purchase and must be purchased separately. Lightning Lane selections for the top-tier individual attractions will also be made on the same day of your visit and can be made across multiple theme parks (great for those who have the Park Hopper Option). Access to purchase Lightning Lane for the individual top-tier attractions is available to all guests at park opening. However, guests staying on Disney World property receive the benefit of early access to top-tier reservations and can make their purchases at 7:00 am on the day of their visit. Access to the Lightning Lane can hit capacity and will sell out, so we highly recommend you purchase access right at 7:00 am if you plan to purchase access. Prices will vary by date, attraction, and park. We've seen prices range anywhere from $7-$25 per person per attraction.
Individual A la Carte Lightning Lane Attractions:
Keep in mind that you do not have to purchase either of these options to enjoy these attractions. You can enter the stand-by queue and not pay an extra fee.
3 – Do – Ride Attractions at Night
Many of the rides at Magic Kingdom are worth riding again at night. The Jungle Cruise takes on a whole new atmosphere at night, and you may even hear different jokes. Big Thunder Mountain, the Seven Dwarfs Mine Train, and Splash Mountain are all mountains that you should tackle at night. The Peoplemover is also great at night. It gives you a chance to relax and admire the park lit up against the night sky.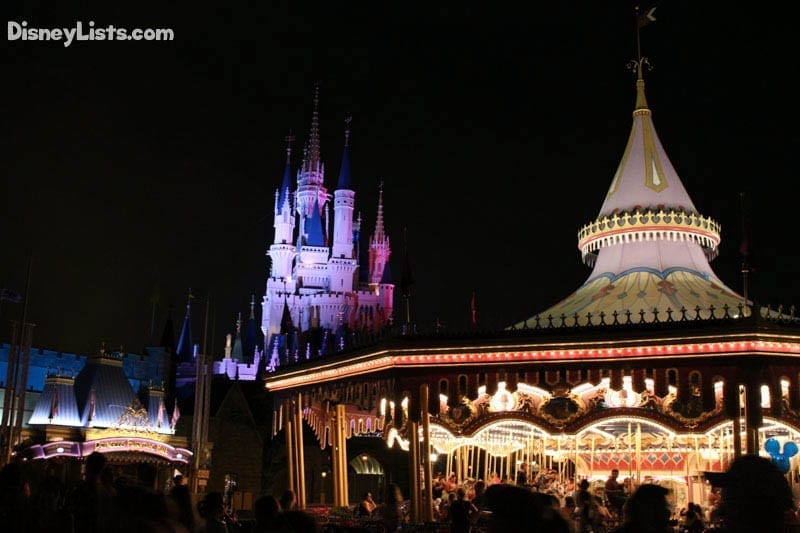 2 – Do – Make Dining Reservations
Table service restaurants are a great way to take a break and refuel at lunch or dinner. But the table service restaurants are very popular and book up quickly, so you can't expect to walk up and get seated. Dining reservations can be made up to 60 days in advance, and making those reservations as early as possible is highly recommended. Having a reservation will also help you make a plan for your day at Magic Kingdom.
1 – Do – Research
Doing even a bit of research about the park ahead of time will greatly enhance your experience at Magic Kingdom. Check out the menus before you visit, so you don't waste time traipsing across the park to find a quick-service location everyone will enjoy. Knowing which attractions you simply must do will help you have a plan and give your day a sense of direction. Doing research before arriving at the park will help you avoid wasting time and feel like you're doing the things you want to do and not missing out.
For a no obligation, FREE Quote on a Disney vacation package, please contact our travel partner Magical Vacation Planner at 407-442-0227 (407-442-0215 for Spanish). You can also request a FREE quote online by Clicking HERE.