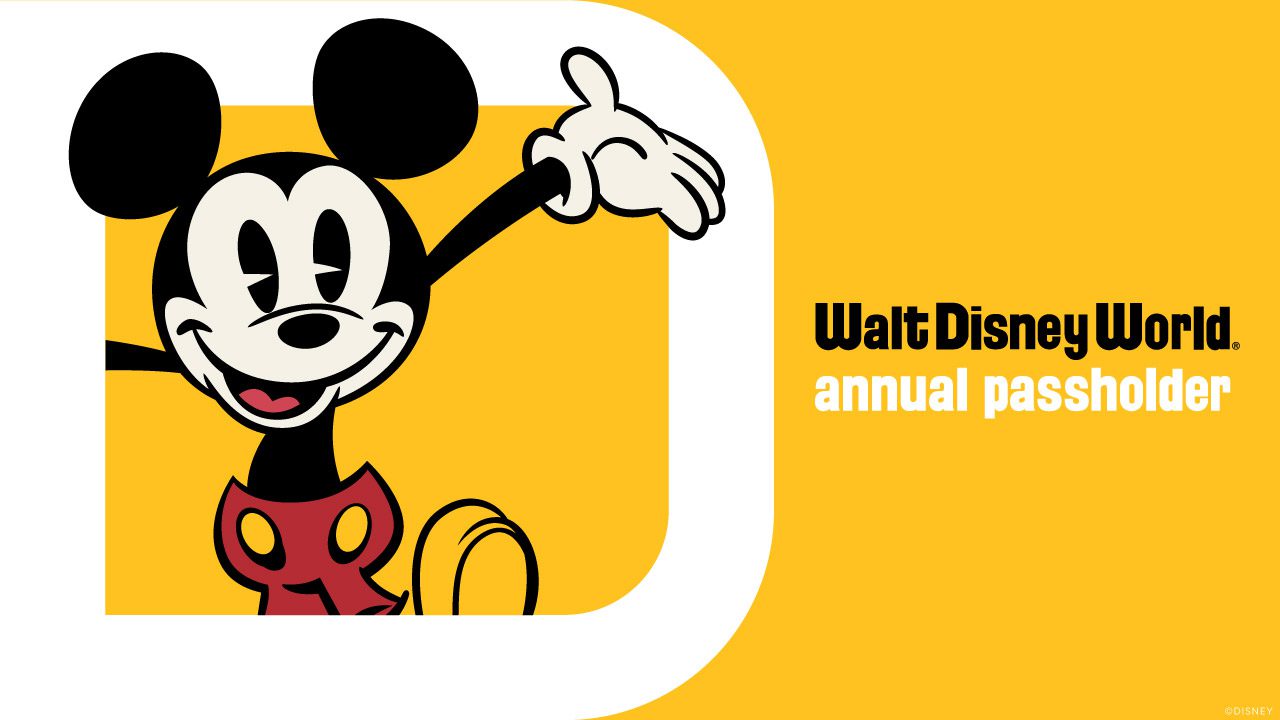 Can I say something crazy? I know; you love crazy. If you are going to be at Disney World for at least a week, you'll be surprised to know that an annual pass is probably your best option. If you spend a week at Disney once a year, you're crazy not to get an annual pass. Why? It's mostly math. You can argue with math, but you will lose.
For the sake of argument, let's assume that we're talking about a weekend to a weekend trip with seven days spent in the park. Let's also assume that you have to choose between purchasing a Disney Incredi-Pass at $1,399 and a 7-day ticket with the Park Hopper option (because park hopping is fantastic), which will cost anywhere from around $617 to $842 (depending on when you visit). Let's also assume that, like most people, you plan to eat during the week (also something you should do) and you are going to want at least a few souvenirs of your trip.
Why would I spend up to an extra money for an annual pass? Let's take a look at eleven reasons why.
11 – You'll Get a Discount on Photopass Memory Maker
While Photopass Memory Maker is no longer included with annual pass benefits, you still will get a discount. At the time of purchase, guests can add the Memor Maker benefit for $99. Memory Maker allows you to download all photos taken during your trip by Disney Photopass Photographers and on rides. Disney photographers are stationed pretty much everywhere but the restrooms to capture the moments of your special time. While this may not be something you would typically choose to purchase a few great pictures, and it may become something you learn to love. Purchasing Memory Maker on its own in advance is $169 per trip. So if you make multiple trips, you will save money over time if you choose to add on Memory Maker.
10 – Save Money on Your Tickets
If you plan to make an annual pilgrimage to Disney World, you can save significant money by opting for the annual pass and using our straightforward scheduling strategy. Plan two of those trips at once and make them 51 weeks (or less) apart. By doing this, you are still vacationing once per year, but you're getting two trips on one annual pass. Let your pass expire and repeat a year later with your next set of 2 visits. This will save you money most of the time versus buying those 7-day park hopper plus tickets two years in a row (which doesn't even factor in price increases down the road). And if you can swing a third trip in that same year, your admission will be totally covered by the annual pass.
9 – Save Money on Your Hotel Room
For all but the busiest times of the year, pass holders can usually get a nice discount at Disney hotels. Depending on when and where you are staying, this discount alone could pay for half or more of the pass and will easily cover the extra cost over a regular ticket.
8 – Save Money on Parking
Not staying on property? That's okay. There's big money to be saved for you too. Each of those seven days at the parks would normally cost you $25 for theme parking but not for pass holders. Pass holders park for free, saving you $175 on your seven days in the parks.
7 – Save Money on Merchandise
In the past, passholders have received a 10% discount at most merchandise locations around property, including World of Disney. The current discount is 20% off. Disney merchandise isn't cheap, so this really helps. Depending on your budget for these items, this discount could add up. If you're like us, it's the equivalent of getting a part-time job.
6 – Save Money on Dining
My favorite perk of being an annual passholder is the dining discount. Discounts are usually at table service locations and are usually 10%. Again, Disney table service isn't cheap, but it's a great part of the vacation experience. For an average family of four eating on property, this will probably save you $15-30 per meal. A list of current dining discounts will come with your pass, but since it's always changing, it's best to just ask at every meal.
5 – Save Money on a Bunch of Other Stuff Too
Besides the big everyday discounts above, there are a lot of other ways to save money with a pass. Whether it's treatments at on property spas, sports, and recreation activities, or special event tickets like the After Hours events, it seems like almost every opportunity Disney offers as some sort of discount attached to it.
4 – Special Pass Holder Only Events and Extras
Disney does a great job of providing little extras that are hard to put a price tag on but work well at making you feel like an insider. Passholders usually get sneak peeks on new attractions or lands (we were able to get passholder previews to Pandora-The World of Avatar and, most recently to TRON Lightcycle / Run). Finally, for all the collectors out there, Passholders are able to purchase exclusive Disney merchandise, including pins for special events and other celebrations.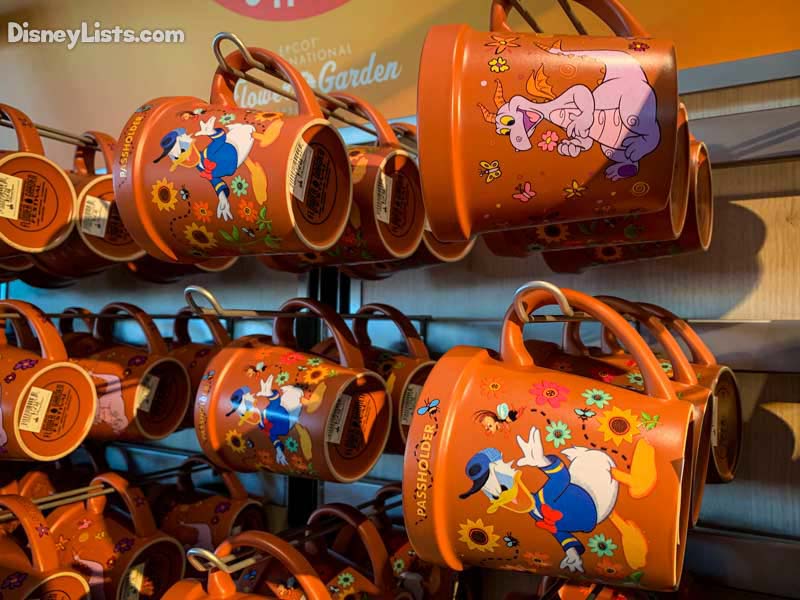 3 – Unplanned Trip?
Have a free weekend and some extra airline and hotel points? Why not make an unplanned trip to Disney World? With an annual pass, the park is yours to enjoy any time you get the itch.
2 – Start Playing Immediately
If you've never been to Disney, understanding this will be a little harder, but take my word for it. Medieval torture chambers never came up with a device more excruciating than arriving at Disney World mid-afternoon but not being able to go to the parks because you don't want to burn one day of your ticket on a half-day. I want to get going right away. If the airline could parachute me onto the Tower of Terror, that would be even better. With an annual pass, you don't need to worry about burning a day. It's included. Just go. Have fun.
1 – Freedom
Most people don't realize that when William Wallace uttered that spine-tingling cry of "Freeeeedoooom" he was actually confessing to the number one reason he got a Disney World annual pass. I agree. In my opinion, this is my favorite AP benefit, and it's one that's not listed on the website. An annual pass gives you the freedom to stop worrying about getting your money's worth. You aren't assigning a dollar value to every day of a park ticket, so you don't have to feel like you're obligated to go go go all day. Once we got an annual pass, I stopped worrying about sleeping in a couple of mornings or leaving in the afternoon to swim.
An annual pass is so worth it, and it's the right choice for most guests. Get a discount on your room, eat a few table service meals, and buy some souvenirs and you've made up the difference in cost. If you come once a year or more, it's a no-brainer. But even if you'll only be here for a week every few years when you add up all the discounts, the pass often pays for itself.
MONEY SAVING TIP: All the discounts listed above only require one person in the party to have a pass. If you won't get two trips in on one pass, buy the annual pass for one person and get regular tickets for everyone else. Your group won't enjoy many other benefits, but your family will save a lot of money this way.
***Prices current as of May 2023
For a no obligation, FREE Quote on a Disney vacation package, please contact our travel partner Magical Vacation Planner at 407-442-0227 (407-442-0215 for Spanish). You can also request a FREE quote online by Clicking HERE.