Many Disney fans enjoy resort hopping, which means they visit a number of resorts in one day, hopping from one to the next, enjoying the many magical experiences the resorts have to offer. Here are ten tips and tricks to Disney resort hopping.
Editor's Note: While visiting resorts you aren't staying at is certainly allowed, parking at a resort you aren't staying at may be another story. For instance, you may be required to have a dining reservation at a resort in order to enter the resort in your vehicle. When driving directly to a resort, security will ask the reason for your visit, and you may be denied entry. However, when visiting resorts via Disney transportation, you will likely have an easier time gaining access to the resort. If visiting a resort you are not currently staying at, we recommend taking a bus (or monorail or boat, where applicable) from one of the parks or from Disney Springs.
10 – Use Disney Transportation
You will save yourself a great deal of time if you use Disney transportation when traveling between resorts. You will avoid the hassle, stress, and bother of following directions and finding parking. The Monorail travels between three of the resorts, some resorts have boats, and buses travel to all resorts, but only from specific locations. For example, you can't catch a bus from Pop Century to the Polynesian, but you can travel to Magic Kingdom by bus and then take a boat, bus, or Monorail to the Polynesian. The Disney Skyliner connects five different Disney resorts and offers amazing views! Using Disney transportation is easy, stress-free, air-conditioned, and fun!
9 – Make a Reservation
Part of the appeal to resort hopping is to try the restaurants at the resorts. Many of the deluxe resorts boast fine dining options and award-winning restaurants, and some even offer entertainment and character dining experiences. Plan on dining at one of the resorts on your resort-hopping list, and make a reservation in advance. This will guarantee you a spot at a table during your resort adventures and help you plan your day of hopping.
8 – Don't Try to Do It All
With over twenty-five resorts at Disney World, it would be unrealistic to expect to visit them all when resort hopping. It also would take away from the fun and enjoyment. Set realistic expectations in regards to the number of resorts you plan to visit and what you plan to do there. You cannot likely have a sit-down meal at all the resorts, go on a tour, and visit lounges. Pick one or two things you'd like to do at each resort and don't be disappointed that you can't do it all. It just means you'll have to visit again!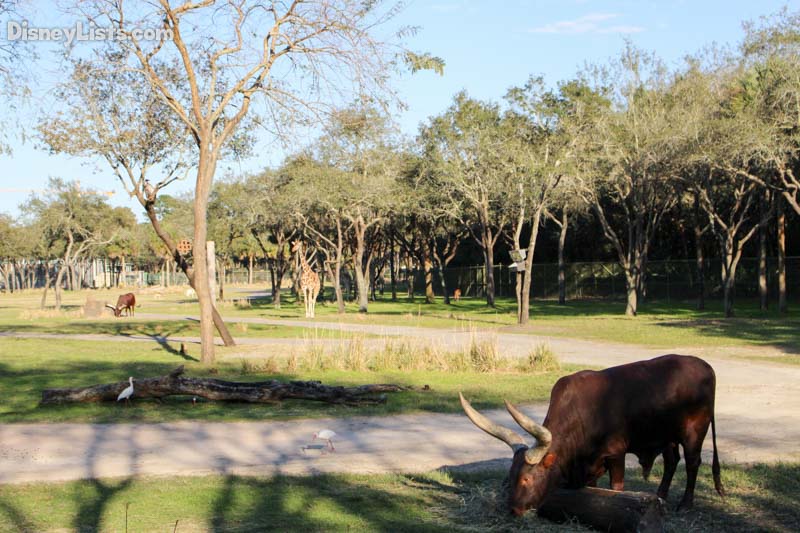 7 – Go Alone
Sharing the Disney magic with friends and family is a major part of a Disney vacation, but that doesn't mean you have to do everything with your family and friends. If you really want to resort hop, but the rest of your party doesn't, then split up for a bit and resort hop on your own. You can go at your own pace, come and go as you please, eat where you want, and ultimately do whatever you like without having to consult someone else. You can create some great memories wandering the lobbies and grounds of the resorts all on your own.
6 – Go on a Travel Day
If you only have part of a day at Disney due to your arrival or departure time, spend the time resort hopping instead of purchasing a ticket to the parks when you can only spend a few hours there. You may save some money by not buying a park ticket, and you will find plenty of fun and magic at the resorts.
5 – Conduct Research
Resort hopping is the perfect way to 'sample' each resort and discover where you might like to stay on your next Disney vacation. Take note of the dining offered, the atmosphere, and the overall feel. Ask cast members any questions you might have about the resort, and ask other guests for their thoughts on the resort. This doesn't have to be your main reason for visiting a resort; it's just a good opportunity to see which resorts appeal to you.
4 – Be Prepared
You most likely need many of the same things resort hopping as you do spending the day at the parks. You might want to bring a poncho or umbrella in case it rains as you're traveling to and from resorts. You'll want your camera and/or phone, comfortable shoes, or anything else you find you need at the parks.  Also, if you have dining reservations at a fine dining location, like California Grill or Victoria & Albert's, there is a dress code, so make sure what you are wearing is in line with their dress code.
3 – Make a Plan
Without a plan of attack, you will find you waste a great deal of precious time. It's good to have some flexibility, but it's wise to have a basic plan in mind of which resort to go to and in what order. Take a look at where the resorts are located and try to visit resorts located close to one another, to avoid backtracking and long bus rides. Find out the best way to travel to the resorts so know how you are going to get from resort to resort. If you have made a dining reservation, that will also play a part in your resort hopping plan. Part of the fun of Disney is the planning, and resort hopping is no exception.
2 – Dedicate at Least Half a Day
Resort hopping takes time. It is wise to dedicate at least half your day to resort hopping. If you try to visit a few resorts in less than half a day, you'll find yourself rushed and most likely unable to do everything on your list of must-dos. With a half a day, or more, you can plan on having a meal, a snack, time to explore lobbies and the surrounding area of the resort, and you can probably visit a few resorts. It's possible to dedicate a whole day to visiting resorts, or perhaps two half days if you want to explore many resorts, especially those located a little farther away from the parks, and you may want to give yourself time to take in the details and theming and not feel rushed.
1 – Resort Hop During the Holidays
Christmas time is truly a magical time at Disney World, and that includes the resorts. If you find yourself at Disney during the Christmas season, make an effort to do some resort hopping. The deluxe resorts go above and beyond in their decorations. Many have giant Christmas trees with decorations that correspond to the theme of the resort. Although it's a little out of the way, the tree and decorations at Animal Kingdom Lodge are worth the trek. There is a life-sized gingerbread house at the Grand Floridian, and you can even purchase gingerbread cookies there. You can't help but feel surrounded by the Disney Christmas spirit when resort hopping during the holidays.
For a no obligation, FREE Quote on a Disney vacation package, please contact our travel partner Magical Vacation Planner at 407-442-0227 (407-442-0215 for Spanish). You can also request a FREE quote online by Clicking HERE.