News
NEWS: New EPCOT Fireworks Spectacular & World Celebration Openings Announced!
At D23 Expo 2019, Bob Chapek, joined by Zach Riddley of Walt Disney Imagineering and other special guests, laid out plans for the transformation of EPCOT. It was an ambitious plan that was supposed to be finished in time for the 50th Anniversary of Walt Disney World in October 2021. COVID-19 delayed those plans, and now, at the end of 2023, the end is in sight for the completion of the transformation. More recently, at Destination D23 2023, Disney announced the opening date of the new fireworks show and opening month of World Celebration. Learn more below.
1 – Name and Opening Date of the New Fireworks Show
In September 2022, Disney announced that Harmonious would end its run at the end of the 50th Anniversary celebration, and a new show would come in late 2023. Very few details have been released since then. However, we now know that the new nighttime spectacular at EPCOT is called "Luminous: The Symphony of Us." The show will debut on December 5, 2023, which is Walt Disney's birthday. The brand-new show will feature fireworks, fountains, lasers, lighting effects, and music. "Luminous: The Symphony of Us" will continue Disney's long tradition of amazing nighttime entertainment at EPCOT.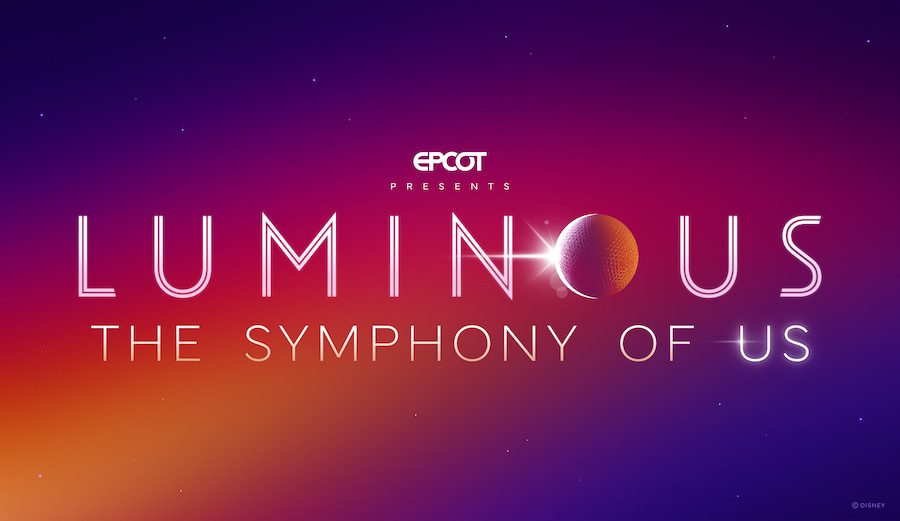 Harmonious never really caught on with guests. It was supposed to run even past the 50th Anniversary celebration, but it lacked the depth and meaning that guests found in Illuminations: Reflections of Earth. While we enjoyed Harmonious, it didn't stick with you the way Illuminations did. The music was great, but there was no story and nothing about the connections we feel as part of the global community. We're hopeful that with the tagline "The Symphony of Us," Disney will be returning to a more inspired Illuminations experience for guests.
2 – World Celebration –  Completion in December 2023
When Disney announced plans for the transformation of EPCOT, we learned that one of the park's two sections, Future World, would cease to exist, and three new "neighborhoods" would be taking place, along with World Showcase. In October 2021, two new neighborhoods debuted: World Discovery and World Nature. The last of the neighborhoods, World Celebration, in the middle of the park, is (finally) almost finished.
At least half of World Celebration is already complete and open to guests, while the rest of the World Celebration neighborhood will begin welcoming guests in December 2023, though no specific date has been announced. We guess that Disney would love to have this also open on December 5th, but perhaps they are not ready to commit to a specific date just yet. By simply saying December, they have some flexibility on which day they actually open.
3 – What's Yet to Come to World Celebration
Here is a rundown of what is coming to the rest of World Celebration.
Dreamer's Point
As guests pass Spaceship Earth in the future, they will discover a breathtaking new view of World Showcase from Dreamers Point. World Celebration will also feature a new statue honoring the legacy of the original dreamer, Walt Disney, plus beautiful natural environments and global design elements filled with Disney magic.
ComuniCore Plaza and CommuniCore Hall
World Celebration, as the hub of the park, will feature different gardens that change with the seasons. It will also be home to the new Communicore Plaza and the new Communicore Hall. Communicore Hall will be the new home to a new character greeting location called Mickey & Friends. You'll be able to meet Mickey Mouse and some of his best pals in this colorful space.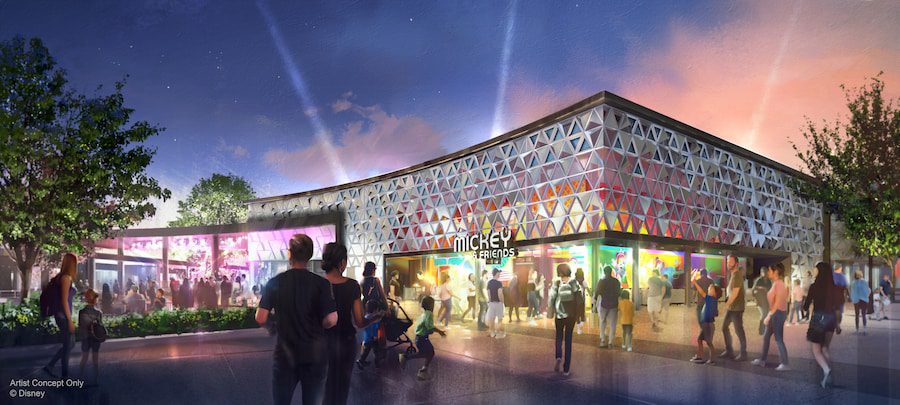 CommuniCore Hall will also be the home of an exhibition space that will change with each festival throughout the year. In the concept art below, you can see one possibility that was imagined for EPCOT International Festival of the Arts. Walt Disney Imagineering designed the architecture of this building to celebrate the legacy of EPCOT and the original CommuniCore buildings.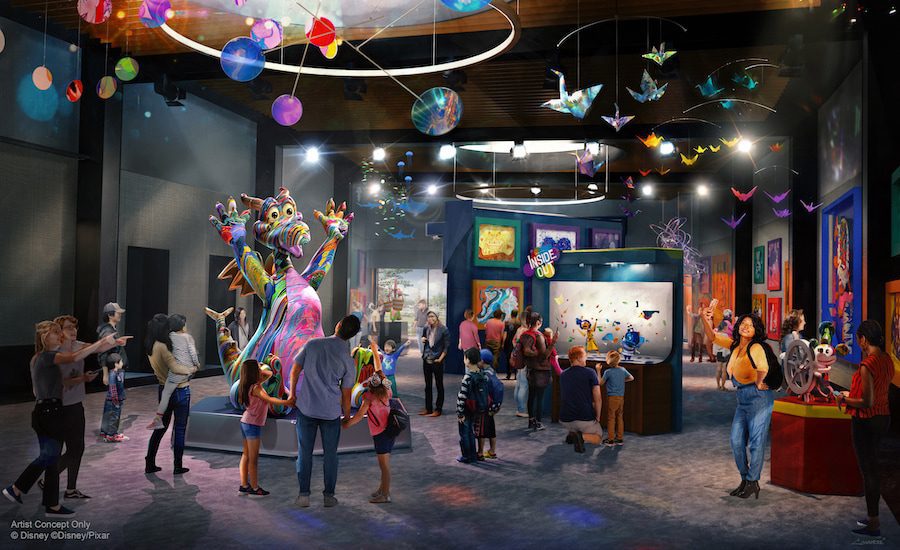 4 – What's Already Finished and Open in World Celebration 
World Celebration offers new experiences that connect guests to one another and the world around them. Here is a rundown of what's new and open currently in World Celebration.
Redesigned Entrance Plaza
The EPCOT entrance plaza welcomes guests with open pathways and sweeping green spaces that beautify the entryway. Bridging EPCOT's past, present, and future is a new fountain at the base of Spaceship Earth with three majestic pylons. The entrance plaza also features new lighting, music, and flags flanking the fountain, featuring six original EPCOT icons.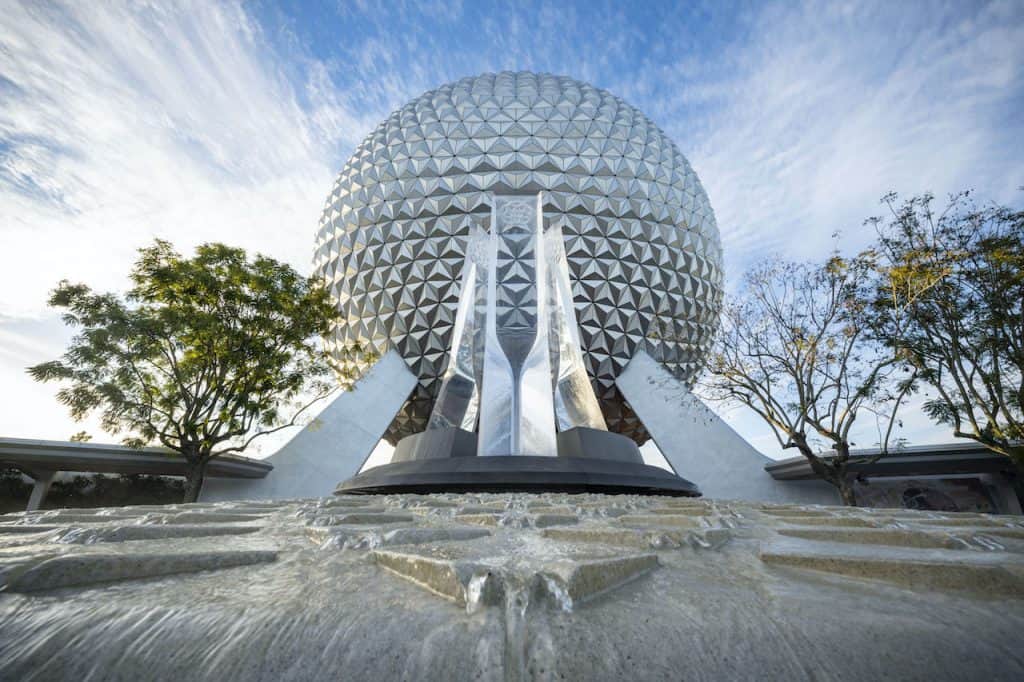 Spaceship Earth transforms at night into a Beacon of Magic with new lights shining across the reflective panels of the geodesic sphere. These lights connect to one another, symbolizing optimism resembling stars in a nighttime sky.
Connections Cafe & Eatery
The new Connections Café and Eatery is home to a quick-service dining location as well as Starbucks coffee. With show kitchens and a variety of seating options, this new dining option encourages guests to connect with one another over food and drinks. Adding to the park's rich legacy of original art displays, Connections Eatery features a hand-painted mural stretching more than 160 feet along the back wall, celebrating how food is cultivated around the world.
Creations Shop
Creations Shop invites guests to explore and celebrate Disney creativity, inspired by Mickey Mouse. The merchandise location features a bold, sleek design for an open, bright, welcoming environment with large glass walls allowing sunlight to pour in. Artistic homages to Mickey are throughout the shop, including large, dynamic murals that tap into the park's original artistic spirit.
Click here to learn about the new flagship shopping location at EPCOT – Creations Shop.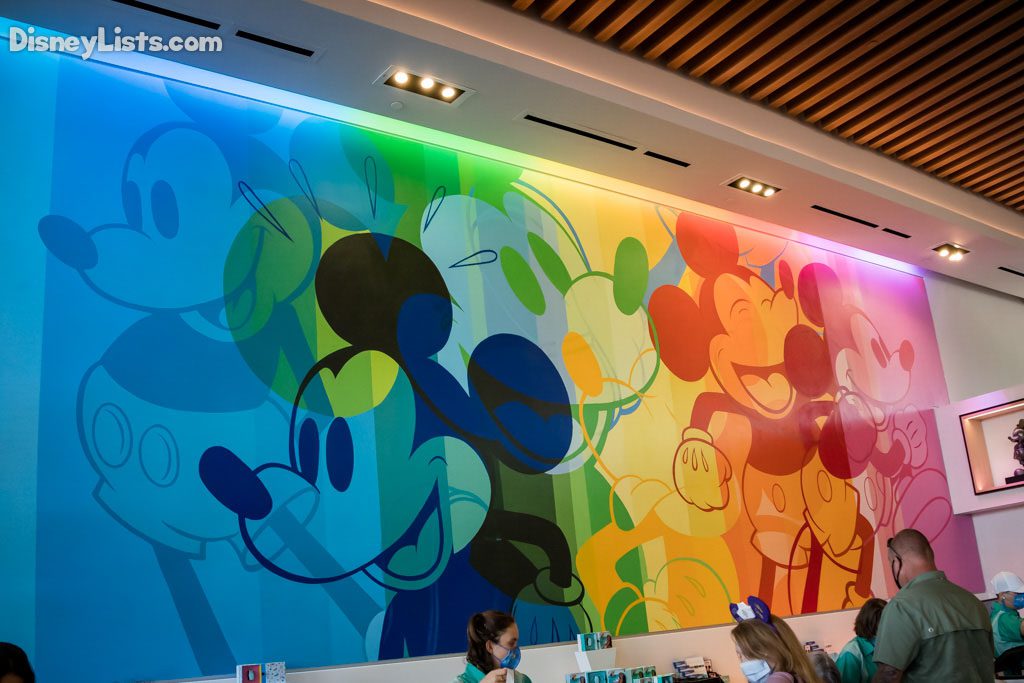 Club Cool
Adjacent to Creations Shop is a revitalized Club Cool Hosted by Coca-Cola. Celebrating Coca-Cola in a fresh new way, Club Cool invites guests to explore tasty drinks from around the world, bringing the global experience of Coca-Cola to life through new magic and classic flavor.
Click here for details on the all-new Club Cool at EPCOT.
For a no obligation, FREE Quote on a Disney vacation package, please contact our travel partner Magical Vacation Planner at 407-442-0227 (407-442-0215 for Spanish). You can also request a FREE quote online by Clicking HERE.