Disney World has just release the dates for the 2016 Mickey's Not So Scary Halloween Party. The party will be held 29 nights this fall starting September 2 and running through October 31st. Mickey's Not So Scary Halloween Party is a special after-hours party held in the Magic Kingdom. Wildly popular, the event features special entertainment, an amazing parade, special fireworks, all the characters in the Halloween costumes, and of course trick-or-treating! We love the Halloween party and highly recommend adding it to your plans. More details are below.
From Disney:
It's time to start looking toward fall and Mickey's Not-So-Scary Halloween Party.
I'm excited to give you an update on this year's Halloween party including dates – which have more than ever. Guests wanting to get their "Halloween On" at the Magic Kingdom have 29 nights this year to do it, with one of the most popular special events at Walt Disney World.
Guests trick-or-treat throughout the park, discovering all the boo-tiful ways that the spirits of the season have transformed the park into a happy haunted hallows…that includes seeing many favorite Disney Characters dressed in their very own Halloween costumes.
Guests also enjoy special entertainment including a spook-tastic parade and eerie extravaganza of fireworks. Returning Guest favorites include "Mickey's Boo-to-You Halloween Parade," "Hocus Pocus Villain Spelltacular," and "Happy HalloWishes" fireworks.
Here is the full list of this year's dates:
    September – 2, 8, 11, 13, 16, 18, 20, 23, 25, 29, 30
    October – 2, 4, 6, 7, 10, 11, 13, 14, 16, 18, 20, 21, 23, 25, 27, 28, 30, 31
New this year, we have revised our costuming guidelines for special events in our theme parks. While costumed attire may be worn, guests ages 14 and older are strongly discouraged from wearing layered costumes or costume props that surround the entire body as they may be subject to additional security screening. Additionally, costumes may not contain any weapons that resemble or could easily be mistaken for an actual weapon.
Please note that costume guidelines have changes significantly this year and these are strictly enforced.
While the date tickets go on sale and the prices have not been released, in 2015 tickets were $79 + tax for adults and $74 + tax for children under 10. Given the recent price increases at Disney and the fact that most nights sell out, expect prices to jump significantly. If the recently announced Disney After Hours event is a guide, expect ticket prices around $149.
Tickets should go on sale in late spring. Be sure to sign up for our newsletter and we'll let you know as soon as tickets go on sale and final pricing information.
RELATED ARTICLE
7 Reasons You'll Love Mickey's Not So Scary Halloween Party
by Cindy N
Every day at Disney World is a special occasion. So, it's probably hard to believe that Disney could amp it up even more, but they are expert at turning the volume up to 11 when it comes to special events. And it doesn't get any more special than when Disney World throws the absolute best Halloween party you've ever seen. This party is a must do for any fall Disney trip. Here are the 7 reasons why you'll love Mickey's Not So Scary Halloween Party!
7- Seriously Fun Atmosphere
You may already know that Main Street U.S.A is decorated with fall decorations. But during the Mickey's Not So Scary Halloween Party, the street comes alive with special lighting, sound effects, decor and more! All around the park you'll be treated to amazing spooky (but not scary) atmosphere that will put you in the spooky holiday spirit!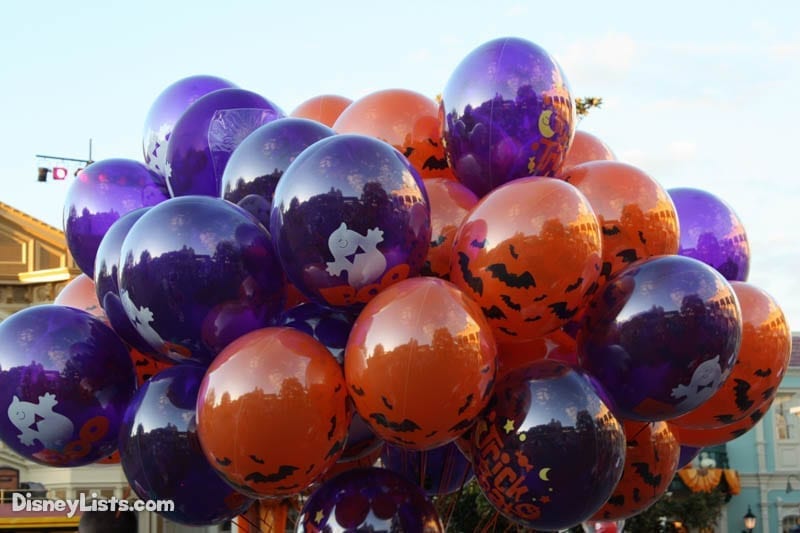 6 – Halloween Costumes
It's quite normal to see many children, especially girls, in costumes around the parks. However, the Mickey's Not So Scary Halloween Party gives older kids and adults a very fun excuse to dress up. I've seen some pretty elaborate costumes that are amazing!
NOTE: Disney does not allow any masks that cover the face or objectionable costumes. Best strategy is to keep costumes PG.
5 – Trick-or-Treating
With many different treat locations, you'll have plenty of candy for a fun filled evening. Disney gives you treat bags for collection so you don't need to bring your own bags. See the party map for all of the candy locations marked by an orange Mickey.
4 – Disney Characters in Halloween Costumes
If you love unique pictures with Disney's characters, then you won't want to miss this party. Character's will be in their Halloween costumes during the parade and at character greeting locations. Also, this is the only time of year you can meet Jack Skellington and his lovely, Sally. All Seven Dwarfs will be out, as well as Lotso from Toy Story 3 in Tommorowland.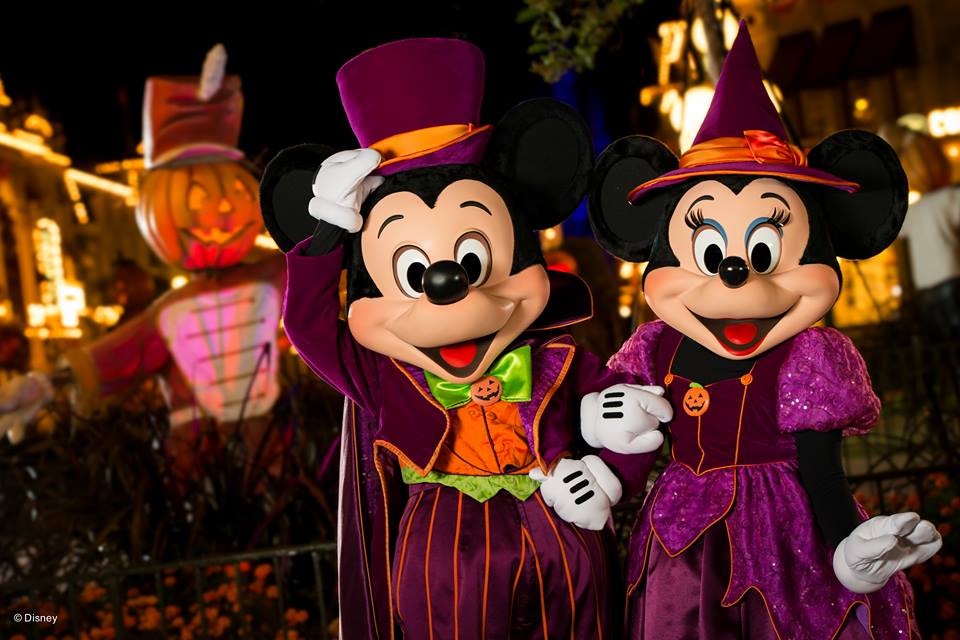 3 – Best Disney Parade
The Party features "Mickey's Boo-To-You Halloween Parade," which I personally believe is Disney's best! Your favorite Disney characters are all dressed up for Halloween with fun music, dancing and treats! This parade begins in Frontierland with not to be missed viewing of the Headless Horseman! Watching the Headless Horseman gallop through Magic Kingdom on that giant black horse is chilling. The parade is at 8:35 pm and 11:15 pm.
2 – Amazing Fireworks Display
Also, don't miss the Halloween themed "Happy HalloWishes" Fireworks at 10:00 pm. The soundtrack for this fireworks display is a fun filled spooky treat. We have the music at home and love listening to it during Halloween time! This is a great fireworks show that you won't want to miss!
1 – New Stage Show: Hocus Pocus Villain Spectacular
New in 2015 is the "Hocus Pocus Villain Spelltacular" show! Disney villains will create a Hocus Pocus Party Potion that will cast a spell on everyone in Magic Kingdom! Expect to see the Sanderson Sisters (from "Hocus Pocus"), Dr. Faciller, Oogie Boogie and Malificent, as well as other Disney villains! This show is performed multiple times at the Castle Forecourt Stage at 8:00 pm, 9:20 pm, 10:40 pm and 12:00 am.
To make the most of your evening have a plan! Check out our Top 7 Tips for Mickey's Not So Scary Halloween Party!