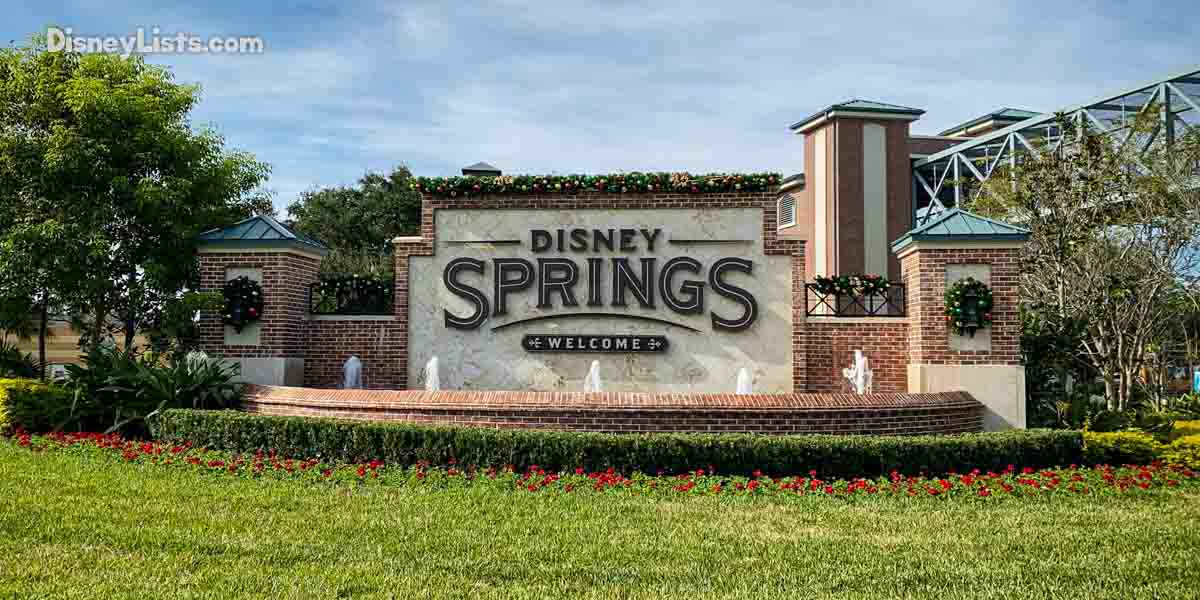 Disney Springs is an incredible place to explore, from the mid-morning opening all the way through its closing well into the night. With something for everyone, guests need to have an idea of the dining, shopping, and attractions available so you can be efficient in checking out all that Disney Springs has to offer. While you can go through this Disney hotspot at a comfortable pace, we have put together a list of 10 tips to make sure you get the most out of your time in Disney Springs.
11 – Getting There is Easier
Driving and parking at Disney Springs has never been easier. The Lime parking garage offers 2000 parking spaces. The Orange parking garage also boasts 2000 spaces. With the direct exit off of I-4 and the exit ramp into the Orange lot off of Buena Vista drive, parking at Disney Springs has never been more accessible. Also, a large bus stop area in the Town Center area drops guests off right in the middle of all of the action. Busses themselves have a dedicated bus lane on Buena Vista Dr., so guests should experience fewer traffic delays getting them to Disney Springs. It's getting easier and easier to travel to Disney Springs. Don't let the traffic and parking nightmares of the past keep you from this fantastic Disney destination.
10 – End to End
Even though everything feels closely situated, there is over a mile of pathways to walk along at Disney Springs. The Southside of Lake Buena Vista houses tons of shops, restaurants, and attractions over that stretch of pathway, so to make the most efficient use of your time, it's best to start at one end of Disney Springs and work your way to the other end, rather than walking back and forth between your must-dos.
9 – Fine Dining
With so many restaurants to choose from, you may be tempted to wait and see what you feel like having before settling on a place to dine. However, Disney Springs can become quite crowded depending on the day, and with many restaurants filling to capacity for both lunch and dinner, waiting to pick a restaurant could leave you waiting a long time before you get seated. If you have planned a trip to Disney Springs, it's a good idea to plan ahead and make a reservation for the restaurant of your choice, that way, the guesswork is taken out of the planning, and you can spend more time exploring other things.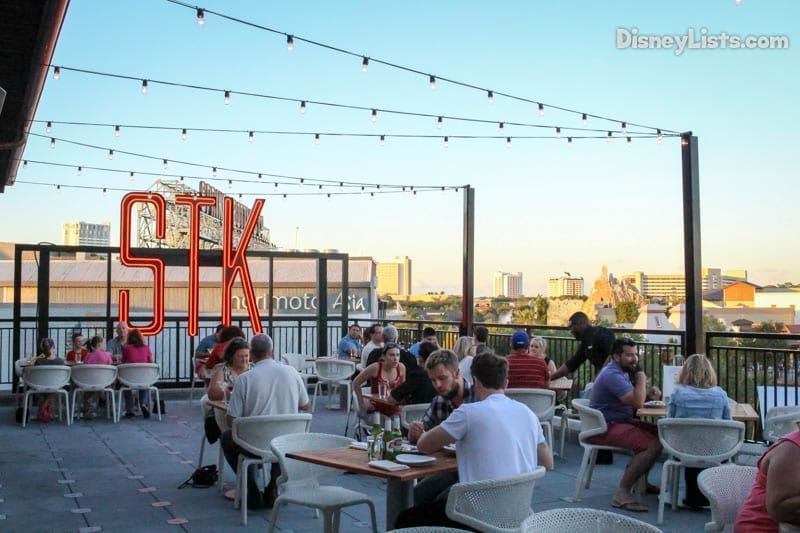 8 – Cirque du Soleil                                                 
The new Cirque du Soleil show, Drawn to Life, is sure to draw crowds when it opens (the opening date is unknown). This collaboration between Cirque du Soleil, Walt Disney Animation Studios, and Walt Disney Imagineering has been delayed, but should still open. This new show follows the story of Julie, a courageous and determined girl who discovers an unexpected gift left by her late father: an unfinished animation piece. Guided by a surprising pencil, she embarks on an inspiring quest sprinkled with her Disney childhood memories. Through this journey, she learns to imagine new possibilities and animate the story of her future. We can't wait to check it out.
7 – Splitsville 
For families who are looking for a change of pace, Splitsville can be a great addition to your itinerary, especially if you are spending a sizeable amount of time in Disney Springs with younger children. While it can get fairly crowded, if you plan on bowling earlier in the day, you'll have a better show at walking onto a lane. Grab a quick bite to eat as you bowl, and you might find yourselves re-energized to tackle the rest of the shops and attractions.
6 – Marketplace Co-op
If you are looking for an overview of some of the latest trends in Disney merchandise, the Marketplace Co-op is the place to be. Inside are 6 shops offering specialty products like on-demand electronics accessories, travel accessories, and Disney products for your home. The Marketplace Co-op is frequently used as a testing ground for new merchandise to see whether or not it is popular enough to sell throughout Walt Disney World, so you may find items before they become popular or they might only have a limited run, making them unique pieces to get – either way, it's worth checking out.
5 – The Lego Store
The Lego Store is a must-do for the kid inside of everyone. The walls are filled with themed kits from the Star Wars universe, Lord of the Rings, and many more. There are also stations where you can customize your own Lego character or pick up loose bricks to build whatever your imagination can dream up. The best time to visit the store is later in the evening as many of the families with younger children have left.
4 – World of Disney
To make the most of your time in Disney Springs, it's important to plan extra time for you to explore the World of Disney. As the single largest Disney Store in the world, this enormous store is filled to the brim with a diverse range of Disney merchandise to offer something for everyone.  Also be on the lookout for special magical touches such as enchanted flourishes inspired by the history of Walt Disney Animation Studios and the "Nine Old Men," the legendary animators who created classic films such as "Snow White and the Seven Dwarfs," "Peter Pan" and "Fantasia." For instance, ink jars suddenly swirl with color and animate artwork on the walls. Out of nowhere, blank pages fill with pencil sketches as if drawn by an invisible hand. Magical movie posters twinkle with pixie dust before coming to life. And when making purchases, eagle-eyed guests may notice the store's sales counters are inspired by the desks and furniture used by animators of generations past. With so much to browse through, it will always take longer than you think to travel through and see everything the store has to offer.
3 – Quick Service Dining
Another great way to boost your energy during your trip to Disney Springs is to grab a quick-service lunch or dinner. If your main goal is to visit each of the shops or check out all the attractions, getting a quick bite to eat can fuel you up and get you back out exploring in no time. While there are several quick-service restaurants scattered throughout Disney Springs, there are a few fan-favorites that are worth seeking out, like the Food Trucks, the Smokehouse, or the ever-popular Earl of Sandwich. Newer fan-favorite restaurants include Blaze Fast-Fired Pizza, Chicken Guy, D-Luxe Burger, and Pepe by Jose Andres.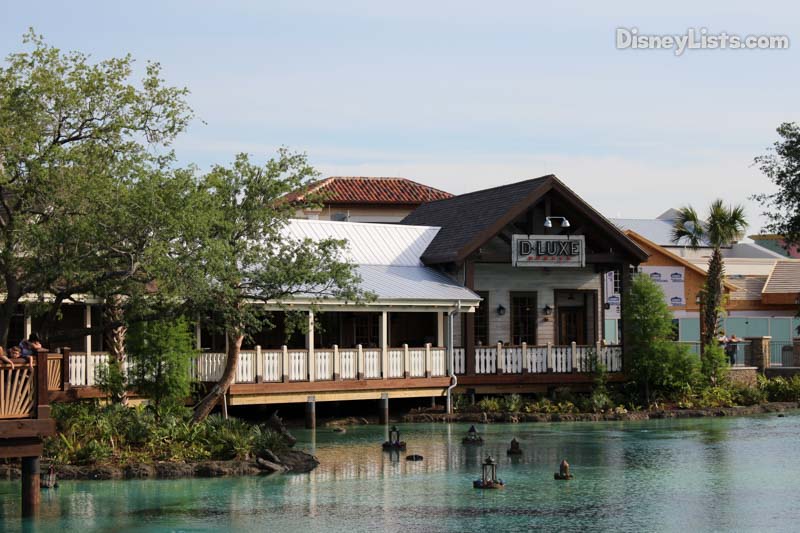 2 – Snacking
If you are looking for a quick pick-me-up during the day, grabbing a snack can give you a boost of energy to carry on. When it comes to sweet treats, Goofy's Candy Co. and Disney's Candy Cauldron are two of the best places to check out. Not only do they have freshly baked snacks, but they both have that signature Disney theming that gives them a little extra magic. Watch the Candy Apples getting made at the Candy Cauldron, or Make Your Own Treat at Goofy's Candy Co. and try your own combination of toppings on your favorite snack. Also, be sure to check out Sprinkles and Amorette's Patisserie in the Town Center for some fantastic bakery treats!
1 – End of Your Night 
The nightlife at Disney Springs is one of the reasons it's such a popular place to visit. With several pubs, lounges and lots of performers to see, your evening can be as relaxing or exciting as you'd like. You could grab a pint at Raglan Road and take in the musicians and Irish dancers, or listen to the live music at Paradiso 37 or the famous House of Blues. There are also plenty of musicians and live performers scattered about Disney Springs in the evening. Sit and relax or dance the night away at one of the hotspots in Disney Springs, and you'll find that you have a memorable night of fun.
For a no obligation, FREE Quote on a Disney vacation package, please contact our travel partner Magical Vacation Planner at 407-442-0227 (407-442-0215 for Spanish). You can also request a FREE quote online by Clicking HERE.