If you are staying at a Disney resort, there are definitely things that you want to make sure you do or don't do in order to make your stay as amazing as possible!  Here is a great list of the best do's and don'ts to keep in mind for your stay:
8 – DO check-in online before you arrive!
Staying at a Walt Disney World resort is a great way to enjoy the magic of Disney from the beginning to the end of your vacation. When you arrive at your resort, you can't wait to get your vacation started. That's why Disney has been working hard to reduce your time spent checking in so you can get to the magic of the parks and everything else Disney World has to offer. The Direct-To-Room Service is a fantastic offering that is designed to get you to that magic faster. The Direct-To-Room Service is an extension of online check-in allowing you to bypass the Front Desk and go straight to your resort room while still giving you that magical Disney welcome. While the ability to skip the front desk has been around for a few years, some guests remain largely unaware the option exists. It's so easy! Learn more about Direct-To-Room Service by clicking here.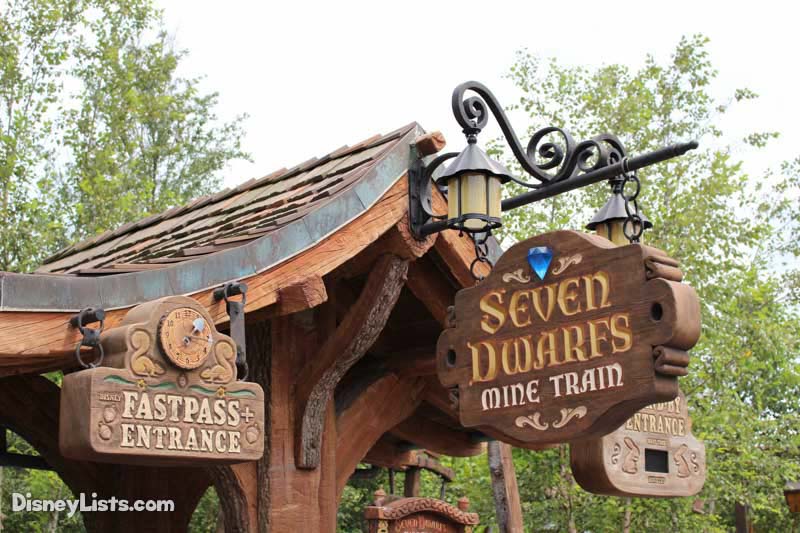 7 – DON'T skip planning at least one resort day.
The resorts are beautiful and full of magic and amenities.  No matter which resort you are staying at, you should plan at least one day to enjoy the pool and all of the other activities at the resort.  We like to plan this day during the middle of our stay so that we get a little bit of a break and a day to relax in between all of the activity and walking at the parks.
6 – DO skip the rental car.
You really don't need a car at Disney.  Since you will already have your ride to and from the airport, there is Disney transportation that will take you everywhere else on property, which gives you no reason to mess with driving.  The buses drop you off at the front of the park, so you don't have as much walking there either.  If you plan to leave Disney property to go to non-Disney attractions, then you will want to check the costs of shuttles versus renting a car and determine what makes the most sense for your family. Also with the added overnight parking fees for Disney Resort guests, you may find more savings if you skip the rental car.
5 – DON'T forget to make all of your dining reservations at 60 days.
As a Disney resort guest, not only do your get to make your Disney dining reservations starting at 60 days, but you get to make them for your ENTIRE stay on this day, which gives you a huge leg up in snagging reservations for Cinderella's Royal Table, Be Our Guest, Be Our Guest and other popular Disney restaurants. Disney dining is extremely popular, and some of the most popular restaurants and times are gone almost instantly, so you have a much better chance of getting all of your favorites for the best times.
4 – DO check the resort guide for events and activities (and attend them).
Each resort offers different events and activities for resort guests to enjoy.  These can range from campfires, movies outside under the stars, games at the pool, cookie and cupcake decorating, and various other activities that are planned to match the resort's theme.  Some of these activities are extremely unique, like hula dancing or animal feeding.  You will definitely want to check what is available and plan to attend some of them.  Most are free and a lot of fun for the entire family!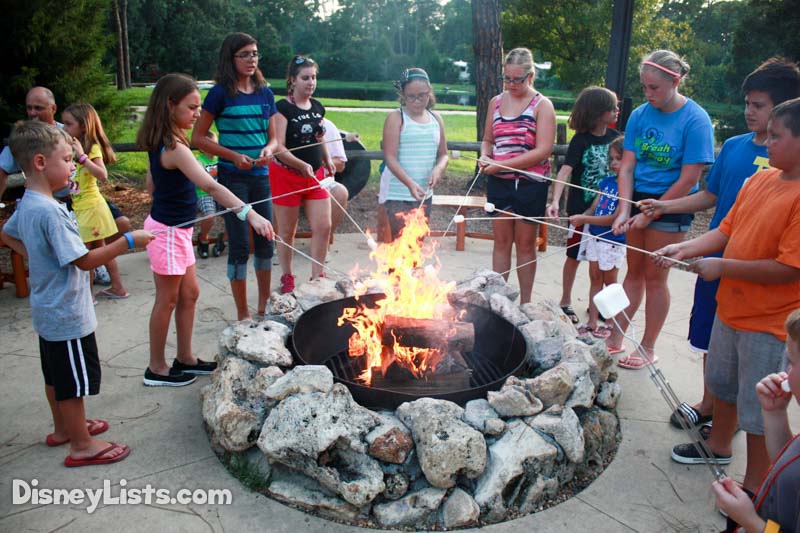 3 – DON'T forget to explore the resort (and other resorts).
You definitely don't want to miss out on a self-guided tour of your resort.  The grounds are all beautiful.  Most have sidewalks and walking paths so you can explore.  You will find great places to hang out and amazing sights to see, plus the theming and architecture at the resorts are totally awesome!  You can also do this at all of the other Disney resorts, so you can find your next place to stay.  All the resorts have something different to offer and are worth the trip to see.
2 – DO pick the right theme/amenities for you and your family.
Do your homework and pick the resort that will meet all of the needs of your family.  The resorts are extremely unique, so you will want a theme that interests your group.  There are also different classes of resorts ranging from value to moderate to deluxe, offering different levels of service and amenities.  The prices also range depending on the class of resort, so you will want to balance your budget with the desired amenities to give you the exact vacation you and your family want!
1 – DO take advantage of Early Entry at Theme Parks
While Extra Magic Hours have been retired, a new benefit allows resort guests the ability to enter the theme parks thirty minutes early, ahead of non-resort guests. This benefit is available every day and at every theme park. Resort guests get an advantage and have the ability to get one or two attractions done before the park officially opens. Thirty minutes may not sound like a lot, but it does really give you an edge over non-resort guests.
For a no obligation, FREE Quote on a Disney vacation package, please contact our travel partner Magical Vacation Planner at 407-442-0227 (407-442-0215 for Spanish). You can also request a FREE quote online by Clicking HERE.