EPCOT holds everything we could ever want in a theme park with thrilling attractions, delicious eateries, amazing entertainment, and a vast array of cultures. It's no surprise that we aren't the only ones that can't seem to get enough of EPCOT! This means crowds are inevitable, even with the current construction, and will only continue to grow once the reimagined EPCOT is complete. In the meantime, here are a few tips for surviving the current crowds you can expect to find at EPCOT.
1 – Pre-Trip Planning Required
Do your homework in advance of visiting EPCOT, and you'll be so thankful you did! Understanding the park layout, such as the differences in the different neighborhoods (World Celebration, World Nature, World Discovery, and World Showcase) can make or break your day at EPCOT! A few pre-trip planning items before visiting Epcot should include:
Create a My Disney Experience account (MDE)
Purchase park tickets and link them to your MDE account.
Make a

park reservation

as soon as possible.
Make dining reservations with your MDE account at 6:00 am EST on the 60-day mark of your Advanced Dining Reservations (ADR) window.
Research rides via blogs and YouTube, then create a list of "must-do" attractions and entertainment for your party/family.
Be sure all of the above is linked to your MagicBand via your MDE account, so you'll be good to go upon arrival!
Consider purchasing access to the Lightning Lane through either Disney Genie+ and/or Individual Lighting Lane attractions on the day of your visit. (See #4)
2 – Decide Which Transportation Option Works Best
While staying at a Disney Resort is an ideal option when it comes to transportation to and from EPCOT, we will say the parking at EPCOT is actually pretty bearable! Several times, we've stayed at a Disney Resort but opted to drive anyway instead of waiting on Disney transportation. The EPCOT parking lot is very accessible and in close proximity to numerous Disney Resorts. Bus transportation is always an option from any resort, but we will say the bus drop-off/pick-up location is a bit of a walk to and from the park entrance. You can also ride the Monorail to and from the Transportation Ticket Center to reach EPCOT, which is a good option if staying at a Magic Kingdom Resort. If staying at an Epcot Resort…, you are in luck! Simply walk to EPCOT and enter through a special side entrance in the World Showcase. You can also boat to EPCOT from EPCOT Resorts. The Disney Skyliner is another great option for guests from EPCOT Resorts or those coming from Disney's Hollywood Studios.
3 – Check to See if You Are Visiting During a Festival
EPCOT has four main festivals held throughout the year: the Festival of the Arts, Flower and Garden Festival, Food and Wine Festival, and Festival of the Holidays. If you are visiting during one of these festivals, you'll want to be sure to check out what type of events, entertainment, and food they offer! For example, if you visit during the Food and Wine Festival, you can make plans for special dining and drinking around the World Showcase. Suppose you visit during the Festival of Holidays. In that case, you'll want to make time for special entertainment like the Candlelight Processional and even see if there is a dining package where you eat at an EPCOT restaurant and then have reserved seating for the special event. Check out this information in advance, as this will be critical in how to navigate the crowds during the festivals!
4 – Be Prepared for Your Lightning Lane Selections the Day You Visit
If you plan to use the new paid Lightning Lane service at EPCOT, understand and be prepared so you know how and what attractions you want to book for the day. There are two Lightning Lane paid options that include different attractions. First, you can purchase Disney Genie+ for the day of your visit. This costs anywhere from $15-$35 per day, per person. With Genie+, you can access the Lightning Lane at nine attractions at EPCOT. Much like the original FastPass system, you can only book one Lightning Lane attraction at a time. At 7 am on the day of your visit within the My Disney Experience App, you'll book your first return window at one of the attractions below. After that, you can make one selection at a time based on availability. Also, note that you can only use the Lightning Lane for each attraction on the list one time. You will not be allowed to book another return window for an attraction you've already used for Lightning Lane that day. See the list below for the Genie+ attractions at EPCOT.
Disney Genie+ Attractions at EPCOT:
Disney and Pixar Short Film Festival

Frozen Ever After

Journey Into Imagination with Figment

Living with the Land

Mission Space – Green and Orange

Remy's Ratatouille Adventure

Soarin' Around the World

Spaceship Earth

Test Track

The Seas with Nemo & Friends

Turtle Talk with Crush
A second option for purchasing Lightning Lane is the a la carte method. The two attractions below are NOT included with your Genie+ purchase and must be purchased separately. Lightning Lane selections for the top-tier individual attractions will also be made on the same day of your visit. Access to purchase Lightning Lane for the individual top-tier attractions is available to all guests at park opening. However, guests staying on Disney World property receive the benefit of early access to top-tier reservations and can make their purchases at 7:00 am on the day of their visit. Access to the Lightning Lane can hit capacity and will sell out, so we highly recommend you purchase access right at 7:00 am if you plan to purchase access. Prices will vary by date, attraction, and park. We've seen prices range from $7 to $25 per person per attraction.
Individual A la Carte Lightning Lane Attraction:
Guardians of the Galaxy: Cosmic Rewind
Keep in mind that you do not have to purchase either of these options to enjoy these attractions. The standby queue is available for all attractions except for Guardians of the Galaxy: Cosmic Rewind, where guests can join the Virtual Queue if they want to ride. Most of the Genie+ attractions do not have significant wait times. Out of all theme parks, we believe you don't need to purchase Genie+ for EPCOT. If you follow our tips below, such as arriving early, we think you can use the money for either the Individual Lightning Lane Attractions or purchasing Genie+ at another theme park.
5 – Take Advantage of Early Theme Park Entry – Disney Resort Guests
In October 2021, a new benefit for Walt Disney World resort guests debuted, changing mornings at the theme parks forever. Before this change, all guests had the chance to experience "rope drop" and be the first to enter the park and line up for popular attractions. Now, only Disney resort guests get that benefit. Early Entry at Theme Parks allows resort guests to enter thirty minutes before park opening. Thirty minutes may not sound like a lot, but it makes a huge difference to non-resort guests. Now at park opening, guests are greeted to over one-hour-long wait times at the most popular attractions such as Remy's Ratatouille Adventure, Frozen Ever After, Test Track, and Soarin' Around the World. If you are a resort guest, take advantage of that thirty minutes and get in line ahead of a whole lot of people. If you're not a resort guest, we still recommend getting there at opening, as lines will only get longer as the day goes on. On the flip side, if you have two evenings in EPCOT, use one of those to see Harmonious and the other to get in line at a popular attraction right before the park closes, as wait times are generally lower in the last thirty minutes the park is open.
6 – Use Disney Genie and the Tip Board
The new complimentary Disney Genie planning tools are a great option for guests on busy days. Tools include giving guests customized itineraries and suggestions based on interests and top picks. Other features include forecasted wait times, an experience tip board, and a dining tip board; guests can ask the app questions to get information. Using Disney Genie may be a great way to maximize your time since the app will make suggestions based on wait times and your interests. Even if you don't want to use Genie's suggested itinerary, take a look at the Tip Board, which gives wait times and forecasted wait times so you can choose the best time to wait for certain attractions.
7 – Snack Around the World Showcase for Lunch
You're hungry at this point, so we suggest exploring the World Showcase and snacking as you go! This is a great way to do two things simultaneously to save time. Take your pick as to whether you begin your World Showcase journey by going left toward Mexico or going right toward Canada. Amazing, quick-service food awaits whether you decide to stop and snack in particular pavilions or have a small sampling in each of the eleven pavilions. Don't forget to wash your food down with some of the wonderful beverages also available. Just be aware that you should be drinking LOTS of water along with alcoholic beverages.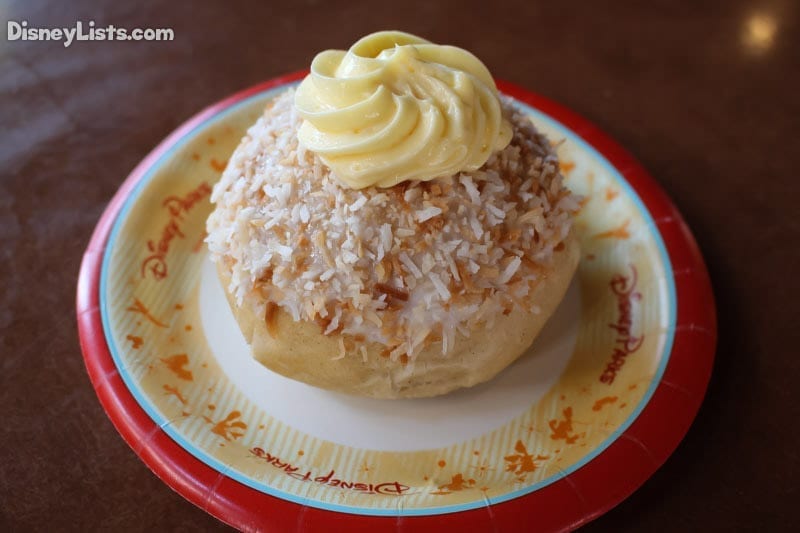 8 – Don't Forget to Explore the Countries While Snacking
EPCOT's World Showcase isn't ALL about food and drinks! Each country's pavilion holds unique shopping and entertainment that is not to be missed. Here are some suggestions for each pavilion that give you some great options without long wait times:
Mexico – Relax on the Gran Fiesta Tour Starring The Three Caballeros boat ride.
Norway – Lood for Anna and Elsa inside the Royal Sommerhus.
China – Be amazed by the beautiful architecture.
Germany – Watch the miniature trains go through the villages.
Italy – Check out the ever-entertaining Sergio in the center of the pavilion.
America – Listen to the Voices of Liberty perform.
Japan – Watch the playing of the drums with Matsuriza.
Morroco – Enjoy the views and food at Spice Road Table.
France – Shrink down to the size of a rat and scurry with Remy at

Remy's Ratatouille Adventure

.
United Kingdom – Be on the lookout for Alice in Wonderland or Mary Poppins.
Canada – Watch the Canada Far and Wide film and explore the waterfalls.
9 – Don't Miss Spaceship Earth – Beacons of Magic
Another offering that you don't want to miss is Spaceship Earth – Beacons of Magic. Spaceship Earth lights up every night with a "Beacons of Magic" show. During festivals, you'll also see limited-time shows. For instance, during the 2022 EPCOT International Festival of the Arts, guests are treated to a three-minute performance of The Rainbow Connection by the Muppets coordinated to a beautiful light show. These show alternate during regular hours, so make sure you head back to the front of the park before the park closes to catch it. Often, they don't run the shows after park closing so that guests don't linger. This is another offering that is perfect for a busy day since there is plenty of room in front of Spaceship Earth to catch it.
10 – Watch the Fireworks and But Don't Rush Out Afterwards!
EPCOT Forever is the current fireworks show at Walt Disney World. This show will run until a new show debuts sometime in fall 2023. While the park does officially close after the fireworks, this doesn't mean you need to rush out by any means. Slowly strolling out of the park, stopping in gift shops such as Creations Shop along the way. Sure, you won't be able to get on any rides, but this will allow the crowds to go out ahead. Enjoy your quiet stroll out of the park as a perfect way to wrap up your EPCOT day!
And there you have it! Your survival game plan for EPCOTcrowds. Don't forget to pack your patience, and remember not everything will go as planned, and that's ok! Check your My Disney Experience App for park hours and entertainment schedules, as the times and offerings mentioned above can change daily. We hope you have a great day at EPCOT!
Editor's Note: DisneyLists authors Matt and Kim also contributed to this article. 
For a no obligation, FREE Quote on a Disney vacation package, please contact our travel partner Magical Vacation Planner at 407-442-0227 (407-442-0215 for Spanish). You can also request a FREE quote online by Clicking HERE.