Planning
7 Reasons for Adults to Visit Disney World Without the Kids
Many people believe, and rightly so, that Walt Disney World is an excellent place for families with kids to vacation. While it certainly does appeal to kids, there are many reasons why adults should go to Disney World without the kids! For our 10th Anniversary, Chad and I enjoyed a fabulous seven days at Disney kid-free! To our children's dismay, we left them behind with Grandma. While it was a little weird they were not there, we had a great time experiencing Disney in a way that only adults can do. Here are seven amazing reasons for adults to visit Disney World without the kids!
7 – Visit Without the Crowds
If you are looking to enjoy wall-to-wall people and overwhelming crowds, plan your trip around school holidays. If you'd prefer shorter lines, easier dining reservations, and less stress, you may want to schedule your trip when most kids are in school. This is an excellent reason for an adults-only trip. We like September and early October and January through the first part of February for the lowest crowds. 
6 – Special Tours for Adults Only (16+)
Editor's Note: At this time, some special tours and backstage experiences are temporarily unavailable.
While there are many special backstage tours available to adults and children alike, there are a few tours that are only available to those over the age of 16. The tours for adults are Keys to the Kingdom Tour at Magic Kingdom, Backstage Magic Tour at all four parks, Disney's Holiday, D-Lights at Epcot (November and December), The UnDISCOVERed Future World at Epcot, and Wilderness Back Trail Adventure at Fort Wilderness Resort. These tours show backstage areas and secrets that would spoil the experience for young kids, so a trip without the kids is a perfect time to experience one of these special tours.
5 – Recreation & Spas
There are so many different recreation opportunities at Disney World. Check out our top 6 recreation activities that would be a great option for couples to do on their own. Recreation and Spa activities can be expensive so if you'll be at Disney without the kids, it's a great time to try them out.
4 – Sleep In & Stay Up Late
Children, especially young children, often wake up very early and do best when kept on their normal schedule. While this may be a nice way to "force" you to get up early, a benefit of traveling without children is that it is much easier to set the schedule that you want. You can sleep in and stay up late and enjoy the freedom that you might not otherwise have.
3 – Lounge Around
There are many great lounges at Disney World where adults can enjoy some great drinks, food, and conversation without the kids. At the top of the list are the popular lounges – Jock Lindsay's Hangar Bar and Trader Sam's. Many adults enjoy a Monorail Pub Crawl at the Magic Kingdom resorts utilizing the resort monorail. We enjoyed starting early at Trader Sam's, then Enchanted Rose at Grand Floridian Resort and Spa and then ending at the California Grill bar at Disney's Contemporary Resort. We spread it out over many hours and enjoyed drinks and appetizers along the way. It was a fantastic evening. If you are really ambitious, you can continue the lounge crawl by taking a boat from the Contemporary over to Wilderness Lodge and then end at Davy Crockett's lounge at Fort Wilderness Campground and Resort.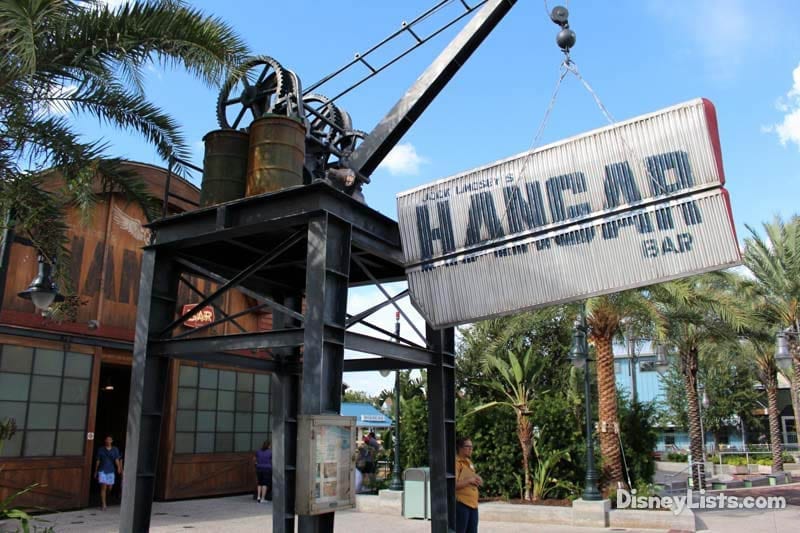 2 – Food & Wine Festival, Fall, Epcot
There are five great reasons to visit Disney World in the fall. The number one reason to visit in the fall is to experience the Food and Wine Festival. The Food and Wine Festival brings out over 30 global marketplaces where you can taste the best food and drink from around the world. While this can be enjoyed by the whole family, the festival is the perfect date experience for couples!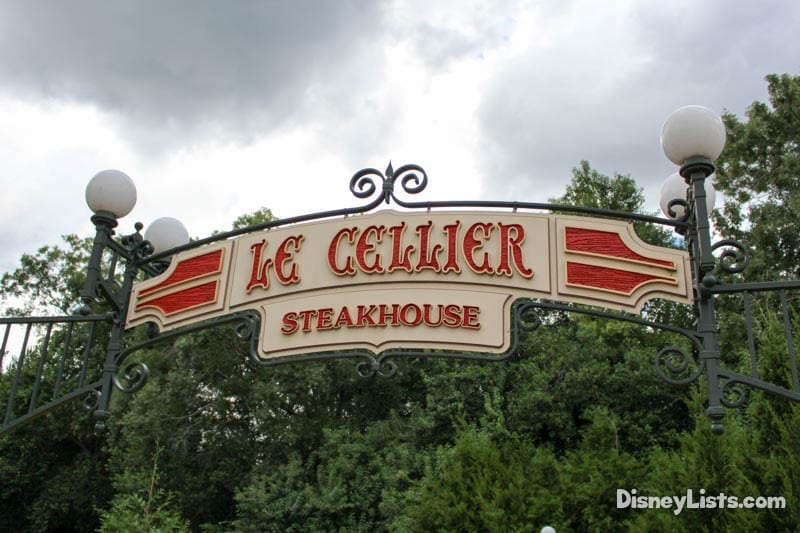 1 – Fine/Signature Dining
Disney World offers many fantastic dining experiences that would probably be wasted on the children. Visiting without the kids is a perfect opportunity for couples to experience the best restaurants Disney has to offer without worrying if mac and cheese or chicken strips are on the menu. Also, since these offerings tend to be a little more expensive, it's easier to keep the bill under control. California Grill, Victoria & Albert's, Artists' Pointe, The Hollywood Brown Derby, Le Cellier Steakhouse, Narcoosee's, Yachtsman Steakhouse, Monsieur Paul, The Boathouse, STK Steakhouse, and Morimoto Asia all are classified as fine dining. My husband and I have enjoyed visiting each of these places without the kids. While we love time with our kids, we love saving these restaurants for just the two of us.
If you think Disney World is just for kids, think again. These are just seven of the best reasons to plan an adults-only trip. Whether it's a getaway for mom and dad, a sister's weekend, or any other combination of adults, Disney World will set the stage for an experience you'll never forget.
For a no obligation, FREE Quote on a Disney vacation package, please contact our travel partner Magical Vacation Planner at 407-442-0227 (407-442-0215 for Spanish). You can also request a FREE quote online by Clicking HERE.