News
DISNEY NEWS ROUNDUP: 2022 Year in Review – 12 Top Stories at Walt Disney World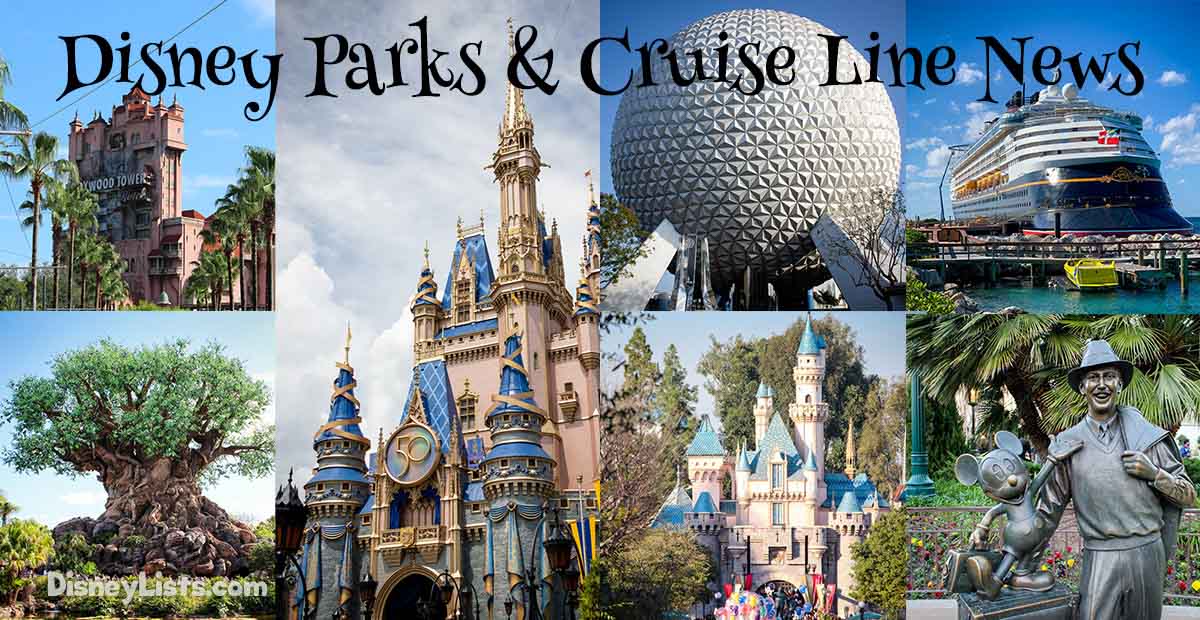 As 2022 draws to a close, we're taking a look back at what was, in some ways, a great year that didn't feel that great a lot of the time. There were many steps back to the pre-pandemic normal and the debut of some really big projects. We have a new attraction at the top of our favorite list, and a beloved classic attraction that is first in many of our hearts is finally back. There were storms in Florida that shook up operations and storms in the boardroom that shook up Disney leadership. As we looked back on the news stories from 2022, there was a lot to choose from for this list. It wasn't easy to narrow it down, but we think these are the twelve biggest stories of the year listed in chronological order.
Check back this weekend for our list of the things coming in 2023 that we're most excited about.
1 – More Pre-Pandemic Offerings Return to Walt Disney World Throughout the Year
2022 was a year where big strides were made in getting back to normal at Walt Disney World. The pandemic was still being felt at the beginning of 2022, with many pre-pandemic offerings and experiences still unavailable for guests. Many enhanced safety measures were also still in place in the early months. Over the course of the year, we saw more and more offerings returning, such as spas reopening, character greeting locations reopening, hugs with characters returning, entertainment returning, and much more. Check out a rundown of the returning offerings below: 
Grand Floridian Spa (February)
Character greetings throughout the year; hugs in April
Mickey's Magical Friendship Faire (February 28)
Festival of Fantasy Parade (March 9)
H2O Glow Nights (summer)
Hoop-Dee-Doo Musical Revue (June 23)
Minnie Van Service (June 29)
4th of July Fireworks Return to EPCOT and Magic Kingdom
Top of the World DVC Lounge (July 11)
Victoria & Albert's (July 28)
Harmony Barber Shop (July 31)
Bibbidi Bobbidi Boutique (August 25)
Mickey's Not So Scary Halloween Party (August)
Character dining experiences return to The Crystal Palace, 'Ohana (breakfast), Cape May Café (breakfast), and Akershus Royal Banquet Hall (September-November)
Tours at EPCOT Return (October 2)
Fantasmic! (November 3)
Mickey's Very Merry Christmas Party (November)
Unfortunately, there are still some offerings and restaurants that have not yet reopened. The 3rd anniversary of the start of the pandemic is only a few months away, and we are hopeful that those last remaining offerings and character greetings will return soon!
2 – Star Wars: Galactic Starcruiser Hotel Opens (March 1)
When "Star Wars: A New Hope" blasted into theaters over 45 years ago, the film created a monumental cultural event, setting the imaginations of generations to come ablaze with tales of heroism, villainy, adventure, mysticism, and romance. What is it like to travel to a galaxy far, far away? What is it like to fly on a starship? To make friends with an alien? To wield a lightsaber? To engage in a space battle? What is it really like to see, feel and live in Star Wars? When Disney announced that they would build a Star Wars hotel, they set to create an experience to answer those questions. The hotel opened on March 1, 2022, and is a first-of-its-kind immersive adventure. It is a vacation experience that immerses guests into their own Star Wars story during a two-night adventure aboard the Halcyon starcruiser, a vessel known for its impeccable service and exotic destinations. Pretty quickly after opening, there seemed to be a disturbance in the force as Disney struggled to get reservations for the niche offering. The experience isn't cheap, and there are questions about the hotel's longevity due to its hefty price tag and tepid interest among fans.
3 – Guardians of the Galaxy: Cosmic Rewind Open at EPCOT (May 27)
On May 27, 2022, EPCOT became a whole lot cooler. Guardians of the Galaxy: Cosmic Rewind opened to rave reviews and continues to be an extremely popular coaster that guests love. This family-thrill coaster matches the "grandosity" and fun of the blockbuster "Guardians of the Galaxy" films, featuring those legendary cosmic outlaws – Rocket, Groot, Drax, Gamora, and Star-Lord (a.k.a. Peter Quill). Located in the park's newly renamed World Discovery neighborhood, Guardians of the Galaxy: Cosmic Rewind is the first "other-world" showcase pavilion at EPCOT. Xandarians traveled from their homeworld in the Andromeda Galaxy to Earth – or Terra, as they call it – to create the Wonders of Xandar pavilion, inviting EPCOT guests to learn more about their people and their advanced technologies. That is … until something goes wrong, and the Xandarians call the Guardians of the Galaxy for help. It's a must-do for EPCOT and ranks as our favorite attraction in all of Walt Disney World. It is absolutely awesome. Learn more about the attraction at the link below.
Click here for our review of Guardians of the Galaxy: Cosmic Rewind.
4 – Updated "Finding Nemo: The Big Blue… and Beyond" Opens at Disney's Animal Kingdom (June 13)
The big blue world beckons once again as "Finding Nemo: The Big Blue… and Beyond!" debuted on June 13 at Disney's Animal Kingdom Theme Park. The freshly reimagined return of this popular stage show invites guests into the undersea setting that charmed audiences around the world in the Disney and Pixar smash-hit animated film, "Finding Nemo." The fully updated, 25-minute show immerses audiences in the story of Marlin and Nemo – an overprotective clownfish father and his curious son – through a dazzling production that combines music, puppets, dancers, and animated backdrops. We love the updated show and highly recommend it. Learn more about the updated show below.
Click here for our review of "Finding Nemo: The Big Blue… and Beyond" at Disney's Animal Kingdom.
5 – MagicBand+ Debuts (July 27)
On July 27, the highly anticipated MagicBand+ launched at Walt Disney World. The product seeks to enhance guest visits to Walt Disney World Resort throughout the vacation destination's 50th-anniversary celebration and beyond. The next-generation MagicBand+ will retain the popular features of MagicBand 2 and add new functionality to unlock experiential moments of magic throughout the Walt Disney World theme parks and resorts. All guests can buy MagicBand+ at select stores across Walt Disney World and online at shopDisney, starting at $34.99. In addition, guests may continue to use their existing MagicBand and Disney MagicMobile, available on eligible devices, to enjoy other features, such as park entry. MagicBand2 will continue to be available for purchase as well. Reaction to the bands has been mixed, with some guests loving them and some frustrated because they don't work all the time. We haven't had any problems with our bands but know plenty of people who have. We don't recommend guest purchase the bands because we don't feel that they add that much more to the guest experience for the price. Learn more about MagicBand+ at the link below.
Click here to learn more about MagicBand+.
6 – Disney Updates "Disney Enchantment" Fireworks with New Opening (August) and Announces its Cancellation (September)
Since its debut in October of 2021, the nighttime spectacular "Disney Enchantment," has been met with very poor reviews from guests who see the show at Magic Kingdom. Overall, the show is a chaotic mix of more characters and songs than it seems possible (or advisable) to fit into 15ish minutes that lacks any discernable storyline like past shows. Many have also criticized its lack of magic and that it does not celebrate Magic Kingdom's 50th Anniversary (seriously, the new fireworks show you debut on the 50th Anniversary doesn't even mention the 50th Anniversary??) or Walt Disney. However, Disney listened to the feedback and debuted a new opening sequence in August 2022 that addressed some of those complaints. Learn more at the link below.
Click here for information, including photos of the updated opening sequence of Disney Enchantment.
Shortly after they added the new opening sequence, it was announced at the D23 fan event that Disney Enchantment would end, and beloved Happily Ever After would return to Magic Kingdom (which was a reversal of the previous announcement that Happily Ever After would not return). No closure date has been announced. However, Disney Enchantment is expected to end with the 50th-anniversary celebration on March 31, 2023. No return date for Happily Ever After has been announced, but we hope it will return shortly after Disney Enchantment ends.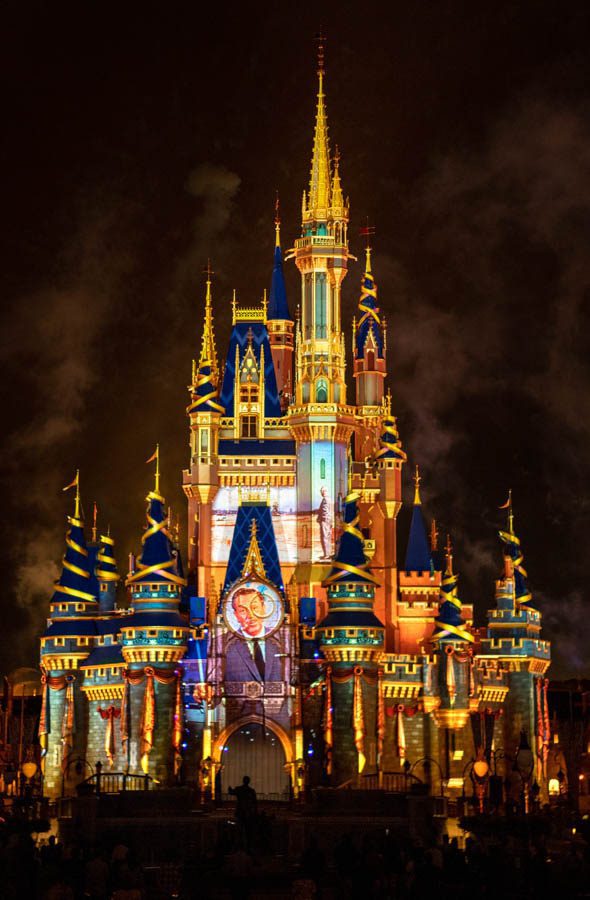 7 – EPCOT Celebrates 40th Anniversary (October)
On October 1, 1982, Walt Disney World Resort invited guests to imagine what life would be like in the 21st century with the opening of EPCOT Center. This first-of-its-kind theme park focused on showcasing ideas and technologies the world had never seen before. Now known as EPCOT, the park inspires curiosity, imagination, and wonder through its international festivals, innovative attractions, and cultural experiences. We took a look back at the park's history and 40 years of innovation. Learn more about EPCOT at the links below.
Click here for A Look Back at 40 Years of Innovation at EPCOT – Part 1
Click here for A Look Back at 40 Years of Innovation at EPCOT – Part 2
8 – Disney Genie+ Moves to Variable Pricing with Significant Price Increases (October)
In October 2022, Disney Genie+ celebrated its one-year anniversary and changed the way it charges for Disney Genie+. Rather than a fixed price of $15 per day, Disney went to a variable pricing model, as they have for theme park tickets. This means that pricing will vary by date, attendance, and demand. As a result, the price range is anywhere from $15 per day to $29 per day. So far, we've seen the price vary, with $18 being the lowest mid-week, to $25 on a busy Saturday, and finally to $29 during Thanksgiving and Christmas weeks.
Unfortunately for guests, Disney does not publish the price of Disney Genie+ ahead of time—you can only find out when you purchase the service on the day you need it. This makes it difficult for guests to set a budget for Disney Genie+.
Also, note that another price increase came to the Individual Lightning Lane attractions. While these rides had previously held steady between $7-$17 for over a year, the price range has now increased to potentially $29 per person. Pricing for all Individual Lightning Lane attractions varies by date and demand. Expect pricing at the top of the range for Star Wars: Rise of the Resistance. Other attractions usually charge in the mid-range. For example, Guardians of the Galaxy: Cosmic Rewind is often set around $17. As with Disney Genie+, pricing for Individual Lightning Lanes is not published ahead of time. Guests can only find out the price when they go to purchase it on the day of purchase.
9 – Two Hurricanes Impact Operations at Walt Disney World (September and November)
This fall, two hurricanes impacted operations at Walt Disney World. First, at the end of September, Hurricane Ian disrupted operations at Walt Disney World. Ian was a category four storm that ended up going just south of Central Florida. The parks closed for two full days, and the parks had delayed openings on the third day. Other offerings were also canceled. At the beginning of November, Tropical Storm Nicole prompted closures for about twenty-four hours with the threat of rain and wind, although no damage or flooding impacted the resort.
10 – Huge Shakeup at the Walt Disney Company – Bob Chapek Out – Bob Iger In (November)
A shocking yet very welcome announcement at the start of Thanksgiving week sent Disney fans into a tizzy. It was announced that Bob Chapek was "stepping down" as Disney CEO after a tumultuous couple of years. Bob Iger, well-respected and much loved in the Disney fan community, was coming out of retirement to be CEO for a two-year transition period until his replacement could be found. Bob Iger has a lot of things to accomplish to win back the hearts of many Disney fans who feel that the parks have lost the magic. However, we are hopeful that things may turn around in time. Read the original announcement below.
Click here for the announcement and details on Bob Iger's return as CEO of the Walt Disney Company.
11 – Disney Announces Splash Mountain Closure Date and Details on New Theme (December)
In June 2020, Disney announced that Splash Mountain at both Magic Kingdom and Disneyland would be rethemed to a Princess and the Frog attraction. We've since learned that the attraction will be called Tiana's Bayou Adventure and will open in late 2024. Until December 2022, we didn't know when the current version of Splash Mountain would close so the attraction could be rethemed. In early December, Disney announced the closing date along with more details on a new scene in the upcoming attraction. Learn more at the link below.
Click here to learn the closing date for Splash Mountain at Magic Kingdom and learn new details on a new scene in Tiana's Bayou Adventure.
12 – Walt Disney World Railroad Reopens at Magic Kingdom After Four-Year Closure (December 23)
After a four-year closure due to Tron Lightcyle Run construction in Tomorrowland, the Walt Disney World Railroad finally reopened to guests at Magic Kingdom on December 23, 2022. This opening-day attraction returns with a completely refreshed track looping the park and an all-new voiceover guiding guests as they travel from one magical land to the next. Learn more about the return of the Walt Disney World Railroad at the link below.
Click here for more on the return of the Walt Disney World Railroad at Magic Kingdom.
For a no obligation, FREE Quote on a Disney vacation package, please contact our travel partner Magical Vacation Planner at 407-442-0227 (407-442-0215 for Spanish). You can also request a FREE quote online by Clicking HERE.