Tons of news from the land of the mouse. A slew of updates have been released and a brand new show debuts in Magic Kingdom. A bunch of new dining updates and some good news for a highly anticipated (and highly delayed) new nighttime spectacular show. Entertainment updates out of Epcot along with yet more Muppet love. More expansion over at Disney Springs including an awesome new wine bar. Also, Disney proposes alarming new annual pass restriction. All this and more in this week's news round up.
16 – Muppet Attraction Now at Magic Kingdom
On October 2, the "Muppets Present… Great Moments in American History" opened at the Magic Kingdom parks. Here are all the details from Disney Cast Member Jennifer Fickley-Baker:
In the show, Sam Eagle, the always patriotic American eagle, joins Kermit the Frog, Miss Piggy, Fozzie Bear, The Great Gonzo and James Jefferson, town crier of Liberty Square, outside The Hall of Presidents. There, they retell tales from American history in humorous Muppets fashion – such as the midnight ride of Paul Revere and the signing of the Declaration of Independence.
According to Entertainment's Tara Anderson, "The Muppets Present…Great Moments in American History" is sure to delight guests of all ages. "The show really appeals to everybody, across generations, because the Muppets have such a wonderful history," she said. "Parents are going to watch the show with their children and they're both going to laugh! It's the Muppets we know and love, but new."
And, of course, the Muppets have been an unbelievably entertaining group for our team to work with. "It's been so much fun to work with the Muppets," Entertainment's James Silson said. "Everyone tries their hardest to present a truthful show of history, but ultimately get it wrong in a lot of places. Partly right…but mostly wrong. His favorite Muppet star to work with? "Miss Piggy is extremely particular about her fashion and what she wears, and she couldn't do a show without multiple costume changes!"
15 – Disney Announces New Holiday Themed Nighttime Show
Disney World has unveiled plans for a special holiday themed nighttime show at Hollywood Studios. Featuring fireworks, projections on the Great Movie Ride façade, and of course everyone's favorite holiday music, the nighttime spectacle will take place in the center of the park. There will also be a dessert party offered with guests receiving special viewing glasses to enjoy special 3D effects.
For complete details click here.
14 – Rivers of Light Dining Package Available May 1, 2017
Some very encouraging news regarding the highly anticipated, highly troubled, and long delayed Animal Kingdom nighttime spectacular, Rivers of Light. Disney has released information for the Rivers of Light Dining Package with reservations beginning May 1, 2017. While no official opening date for the show has been released, the fact that Disney is booking dinner packages indicates enough progress has been made that they are confident the show will be ready by then.
The package is similar to other dining packages throughout the resort. You'll enjoy a meal at one of two participating restaurants at Animal Kingdom Park and then you'll enjoy reserved seating for a specific show. Restaurant choices include:
Tusker House Restaurant
Graze on a bountiful buffet brimming with African flavors at Tusker House in Harambe. Please note: While this dining package is available for all meal periods, Guests must dine no later than 2 hours and thirty minutes prior to show time.
Rivers of Light Dining Package Prices (Dine Plan Eligible)
Breakfast, starting at:
$37.00 adults
$23.00 children ages 3 to 9
Lunch/Dinner, starting at:
$49.00 adults
$30.00 children ages 3 to 9
Flame Tree Barbeque
Dine underneath an intricately carved wood pavilion surrounded by lush greenery. Select an entrée, 3 sides and a dessert off a tempting menu featuring American favorites. Please note: While this dining package is available starting at 2:30 PM, Guests must dine no later than one hour and 15 minutes prior to show time.
Rivers of Light Dining Package Prices (Quick-Service Dining Plan Ineligible)
$21.99 adults
$11.99 children ages 3 to 9
Please Note: Listed dining package excludes tax, park admission, gratuity and alcohol. The preferred Rivers of Light seating area is separate from the dining location. Rivers of Light Dining Packages are available beginning May 1. Advance reservations for the Rivers of Light Dining Package are highly recommended and can be made up to 180 days prior to your visit.
13 – New Wine Bar Coming to Disney Springs Fall 2017
Wine Bar George, a new venture from Master Sommelier George Miliotes of California Grill fame, will open a 210-seat wine bar in Disney Springs. Here are some details from Disney Cast Member Pam Brandon:
The design for the 210-seat wine bar is reminiscent of a winemaker's home estate featuring oak wood, warm lighting and a welcoming, comfortable atmosphere.
Wine Bar George also will include a food menu featuring small plates designed to complement the wine list. Offerings will feature local artisans and seasonal flavors – "bringing guests ideal food and wine pairings and culinary explorations," says Miliotes.
Wine Bar George will offer more than 100 selections both by the bottle and the glass in a range of varietals, vintages and prices. Guests will be able to experience sips from acclaimed wineries as well as up-and-coming growing regions and wineries. Wine education will be served up in an approachable and fun manner, says Miliotes, and he is planning special events and visits from renowned winemakers.
Miliotes is one of just 230 master sommeliers in the world.
12 – New Celtic Rock Band Coming to Epcot This Fall
Celtic rock is coming back the Mills Stage in Canada at Epcot. After years of Off Kilter (a Celtic rock band) being a mainstay at the pavilion, their long running show ended after 17 years in 2014. Since then, the stage has been filled by a rotation of acts, none of which have developed the following of Off Kilter. While Off Kilter groupies are unlikely to be mollified, Disney has announced that Bodh'aktan, a very popular Celtic rock band from Quebec, will be taking the stage in October and January. Bodh'aktan will play for 20 days each month performing a 20 minute set each hour, 5 days a week.
11 – Annual Passholder Discounts & Benefits Expanded for 45th Anniversary
In celebration of Magic Kingdom's 45th Anniversary the Disney World Resort is offering Annual Passholder expanded dining and merchandise benefits along with a free month! These are the broadest and deepest discounts for Annual Passholders we've seen in at least 10 years. Read all the details and discounts here.
10 – Winter Discounts
Disney has released two special winter offers for discounts on rooms, tickets, and dining. There are a very limited number of rooms available for these packages. These are very good package discounts and will likely fill up quickly. Disney World allocates a limited number of rooms for each discount and once those rooms are going the discounts won't be available. The best way to ensure you get the maximum discount is to work with a certified Disney Vacation Planner. To do so you can call us at (321) 286-5313 or click here. For more information on the discounts read here.
For a no obligation, FREE Quote on a Disney vacation package, please contact our travel partner Magical Vacation Planner at 407-442-0227 (407-442-0215 for Spanish). You can also request a FREE quote online by Clicking HERE.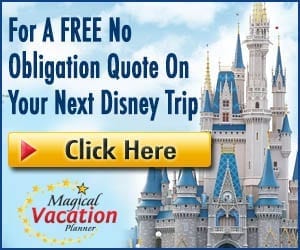 9 – Muppet Mobile Lab Returns to Epcot
We are excited to see an awesome character experience return to Epcot this month. After years of traveling around the world to other Disney parks, the Muppet Mobile Lab is back home. Muppet Mobile Lab is a free moving, interactive experience with Doctor Bunsen Honeydew and Beaker. The two ride around Epcot in a pedal powered rocket and interact with guests. It's not only a lot of fun, it's amazing technology.
This is the latest example of the Muppets getting a lot of love at Disney World. Disney has also recently added an interactive Muppet show in Magic Kingdom and will soon be opening a Muppet themed quick service restaurant (replacing Pizza Planet) in Muppet Courtyard at Hollywood Studios.
8 – Halloween at Disney Springs
Disney Springs is scaring up some frightfully festive holiday features during the month of October. While there will be no trick or treating this year, there are plenty of activities to get you in a spooky mood. Here's what you need to know from Disney Cast Member Darcy Clark:
Below, in no particular order, are a few of my favorite Halloween-inspired additions:
New Photo Backdrops: With designs that are not-too-spooky, these props give you the perfect excuse to strike a pose. Whether you add some festive Halloween accessories or go with the status quo, your shots are sure to be social media-worthy.
Extra Entertainment: How do you choose a favorite between a zombie drum corps or a strolling piano? Luckily, you don't have to! Keep an eye out for these music-makers during your next visit to Town Center. While you're at it, see if you can spot the ever-popular "Living Statues," decked out in their Halloween best, or find our resident mentalist, Meraux, who's extra-mesmerizing this time of year.
Fall Flavors at Select Locations: Take your pick – you can indulge in seasonal sweets at Amorette's Patisserie, D-Luxe Burger, or The Ganachery now, or, you can find a "BOO Box" of decorated cupcakes at Sprinkles, featuring a medley of vanilla milk chocolate, red velvet, black and white and caramel apple cupcakes. Also available this month: Cinnamon Apple Sweet Crepes at AristoCrepes, seasonal margaritas and craft brews at Dockside Margaritas, an Oktoberfest bratwurst at B.B. Wolf's Sausage Co., and an Autumn Harvest Flatbread at Jock Lindsey's Hangar Bar. Because it's Halloween, maybe try one of everything? (Oh, and don't forget the fun specialty apples at Candy Cauldron and Goofy's Candy Co.!)
Make-Up Magic: At Sephora, you can book a Halloween-inspired makeover with a pro artist; sessions are available by appointment only with any $50 purchase. And for the younger set (or those who are simply young at heart), "Enjoy Your Face" offers Halloween-themed face painting in the Marketplace. Tip: If you're planning to attend Mickey's Not-So-Scary-Halloween Party at Magic Kingdom Park, this could be the perfect pre-party stop.
Halloween Merchandise: Clean up with Jack-O-Lantern, ghost, bat or pumpkin soap from Basin. Find costumes for boys and girls at World of Disney. Look for Haunted Mansion merchandise at Marketplace Co-Op. Save 10% off masks and fun hats at the Cirque du Soleil Boutique. If you love to shop, consider Disney Springs your Halloween headquarters.
7 – Sanaa Now Serving Breakfast
Sanaa, a table service restaurant at Disney's Animal Kingdom Lodge Kidani Village, is now offering two breakfast options for resort guests. Served from 7 – 10 am daily, guests may now choose between a Grab 'n' Go or Quick Service dining.
Grab 'n' Go Menu
Choice of Freshly Baked Muffins, Pastries and Croissants
Warm Ceylon Cinnamon Rolls
Banana Bread with House-made African Chocolate Hazelnut Spread
Seasonal Inspired Fruit Salad
African Breakfast Cereal with Brown Sugar and Raisins
Boerewors Sausage and Egg Bobotie Pie
Yogurt Parfaits
Whole Fruit
Coffee and Hot Tea
Juice and Milk
Quick Service Menu
Savanna Platter (Two Farm Fresh Eggs served any style, Tomato Chutney, Tanzanian Hash Browns and Bacon)
Boere Breakfast (Two Farm Fresh Eggs any style, Tomato Chutney, Tanzanian Hash Browns, Boerewors Sausage and Bacon)
Safari Waffle (Waffle topped with Seasonal Berries and Chai Whipped Cream)
Sunrise Sandwich (Egg, Ham and Cheddar Cheese Served on a Croissant)
Fruit Sosatie (With Quinoa and Dried Fruit Salad)
Kids Explorer Platter (One Farm Fresh Egg served any style, Hash Browns and Bacon)
Kids Mickey Waffle (Two Mickey Waffles and Bacon)
6 – Disney Considers Annual Pass Blackout Dates
If you've been visiting Disney World for any time at all, chances are you've been stopped by a Cast Member to participate in a survey. Most often, the surveys are regarding mundane operational questions like food quality, where you're visiting from and staying, etc. Occasionally though, Disney uses these surveys to test guest reaction to significant changes or new service ideas. We've seen surveys regarding paid parking at the resorts, nightly resort fees, paid transportation options and more.
The most recent Disney survey to test a wildly unpopular concept is regarding blackout dates for Annual Passes. Blackout dates aren't necessarily anything new. Disney has long offered annual passes at lower prices that don't allow admission during the busiest times of the year. However, the new blackout proposal would prohibit passholder admission in the months following the opening of popular new attractions, parades, shows, etc.
What do you think? Would this change impact your choice to buy or not buy an annual pass?
5 – Updated Timeline of Epcot History Returns
Along the wall of the interior breezeway behind Club Cool, Epcot Character Spot and Fountain View, the Timeline of Epcot history has returned and has been completely redesigned. The timeline gives more details on park history and has added more changes to the park since the Timeline's introduction back in 2007 for the 25th anniversary of the park. The timeline no longer stops at 2007 but now continues to 2016. Two notable additions for 2016 were the addition of Soarin Around the World on June 17 and Frozen Ever After on June 21. See the slideshow below for close up images of the Timeline.
[smartslider3 slider=106]
4 – Disney Expanding Fuel Rod Portable Charger Service
Food, water and smart phones, what do these three things have in common? Without them we will die. Disney is taking action to ensure the safety of their guests by helping prevent the life threatening condition known as Low Battery Syndrome. Due to overwhelming demand, Disney will be increasing the number of Fuel Rod stations around property to 25 locations. Fuel Rod is a charging service that rents portable battery packs to guest for recharging phones.
It's not just an obsession with Facebook, Instagram and DisneyLists.com that makes a fully charged phone so critical. Smart phones have become increasingly integrated into the Disney World experience with a series of improvements to the MyDisneyExperience app. Guests can now manage FastPasses, dining reservations, get directions and more from their phones. With guests depending on their phones for so much, this is a much needed service.
3 – La Nouba Offering New Discounts
La Nouba, the Cirque du Soleil show at Disney Springs, will be offering two special ticket discounts for performances now through December 16, 2016. The first offer will give families a chance to save big money with 50% of tickets for children 9 and under. With the discount kid's tickets start at $24. The second discount is for those who work in the service industry. Employees who work in hotel lodging, event planning, theme parks, transportation, cruise line and restaurants will get up to 36% off tickets for themselves and up to five guests. With the discount tickets start at $48.
Read more about why La Nouba should be part of your vacations plans by clicking here: La Nouba – 6 Things You Need to Know about Disney World's Cirque du Soleil Show
2 – Hurricane Matthew
Last week, the Orlando area, was under hurricane warnings as Hurricane Matthew moved its way up the Atlantic coast. Forecasts for Central Florida called for hurricane force winds as far inland as Disney World. In response, Disney World closed operations on Thursday, October 6 at 5:00 p.m. and remained closed through Friday, October 7. It was a rare closure. Thankfully, the storm turned east late on Thursday evening, and though the area did see tropical force winds in the 50-60 mph range, the storm did not affect the area as previously forecasted. Because of the turn, Disney was able to open its parks on Saturday, October 8. To see what operations were affected read here and here.
1 – Third Parking Garage Coming to Disney Springs
The Reedy Creek Improvement District has confirmed plans to build a third parking garage at Disney Springs. The garage will be similar in size to the Lime Garage and will have the same smart parking system which indicates empty spaces and capacity on each level and row. Plans call for 2000 parking spaces. It will be located across Buena Vista Drive behind the Speedway and Casting Center alongside I-4. Access to Disney Springs will be via the recently opened pedestrian bridges. The garage will be used by both guests and cast members. Construction will begin in 2017 and the expected opening is 2019.