A week may sound like a long time to be at Disney, but with all there is to see and do your 7 days will fill up quickly. We have put together a list of 10 tips and tricks to help you get the most out of your trip and have the best 7-day (or maybe shorter or longer) Disney vacation ever.
Editor's Note: We understand that with the phased reopening of Walt Disney World, some of the advice in this article may not apply if you visit while park hours are reduced, capacity limits and physical distancing are in place, and some of our favorite experiences—fireworks, parades, and character greetings—are temporarily suspended. (You can read everything you need to know about the phased reopening by clicking here). We will continue to share articles that give guidance on a "normal" vacation to Walt Disney World, along with any special changes or instructions you may need to be aware of during the phased reopening to provide the best tips we can regardless of when you are visiting. ~ Chad & Cindy
10 – Visit During Off-Peak Season
If you are able to visit Disney World in the off-peak seasons. During the peak seasons, resort prices are higher, and the crowds are bigger. Visiting during months like September, mid-November to mid-December, and early May, you will see a drop in hotel prices and lighter crowds, making for a more enjoyable time at the parks with shorter standby wait times, meaning you can experience more.
9 – Schedule a Nap
Getting enough rest is important for anyone when visiting Disney. Trying to tackle a park from open to close is very tiring, and it's difficult to do day after day during a 7-day vacation. Keep your energy up and your spirits high by scheduling a nap. Disney transportation makes it easy to get back to your resort for an hour or so to recharge, and then head back to the park. Taking the time to rest will ensure you have the stamina to continue to enjoy Disney well into the evening, and everyone will be happier for it!
8 – Make Reservations
Editor's Note: During the phased reopening of Walt Disney World, the dining booking window is 60 days.
One of the best things you can do when you prepare for your vacation is to make dining reservations. Dining reservations for table service restaurants can be made 180 days in advance, and this is strongly recommended. This will help you secure a table at the restaurants of your choice, and hopefully, at the time you'd like. The last thing you want is everyone to be cranky and hungry while searching for an empty table at dinner time, so think ahead and make a reservation.
7 – Consider Your Arrival and Departure Times
If you arrive at Disney later in the day, or your flight leaves Florida earlier in the day, it may not be worth it to purchase a park ticket for that travel day. Of course, this is a personal preference, but if you only have part of your day open to explore Disney, it may be a good time to visit Disney Springs, go miniature golfing, explore a resort, or spend time at the pool. This way, you won't spend money on a park ticket for only a portion of the day, and it will open up your schedule for exploring other areas of Disney.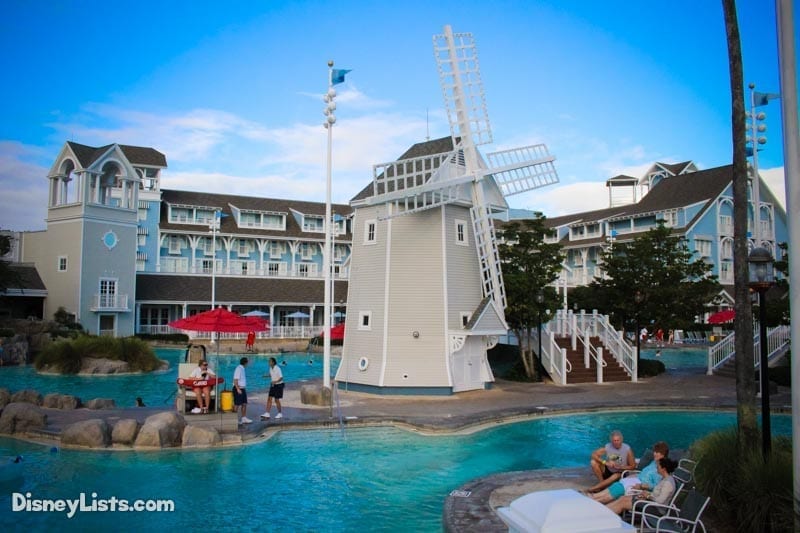 6 – See the Nighttime Shows
Editor's Note: During the phased reopening of Walt Disney World, nighttime spectaculars are temporarily suspended.
To make the most of your 7-day vacation, seeing all the nighttime shows is a must. You can see Fantasmic! and Star War: A Galactic Spectacular at Disney's Hollywood Studios. Epcot Forever is at Epcot, and Magic Kingdom has a wonderful fireworks show Happily Ever After! There simply isn't a better or more magical way to finish your day off at a Disney park than by watching a spectacular nighttime show.
5 – Use Disney Transportation
The transportation in Disney is free, so make use of it! The buses between resorts and parks run frequently and will drop you off very close to the front gates. The Monorail, boats, and Disney Skyliner are like attractions in themselves and are a very enjoyable and convenient way to get around. Using Disney transportation will save you money, time, and stress.
4 – Get a Park Hopper
Editor's Note: During the phased reopening of Walt Disney World, park-hopping has been modified. Click here to learn more. 
When visiting Disney for an extended amount of time, the Park Hopper can come in handy. It is an extra cost, but it is so worth it if you have visited Disney before and like to pack as much as you can into your stay. The Park Hopper allows you to hop between parks each day, as opposed to just staying at one park all day. It also gives you flexibility and the ability to be spontaneous during your vacation.
3 – Have a Character Dining Experience
Editor's Note: During the phased reopening of Walt Disney World, character greetings are temporarily suspended. Chef Mickey's, Topolino's Terrace's Breakfast a la Art, Hollywood & Vine, and Garden Grill offer modified character dining experiences. 
If you enjoy meeting characters, a character dining experience is the way to go. They will require a reservation, but they are a great way to have a unique, memorable dining experience, and you will avoid waiting in lines to meet characters. There are great dining options with characters at resorts, like at 1900 Park Fare at the Grand Floridian has dining with princesses, Alice and Mary Poppins, and 'Ohana at the Polynesian has breakfast with Lilo and Stitch. Character dining experiences are a great way to pack a lot into one meal.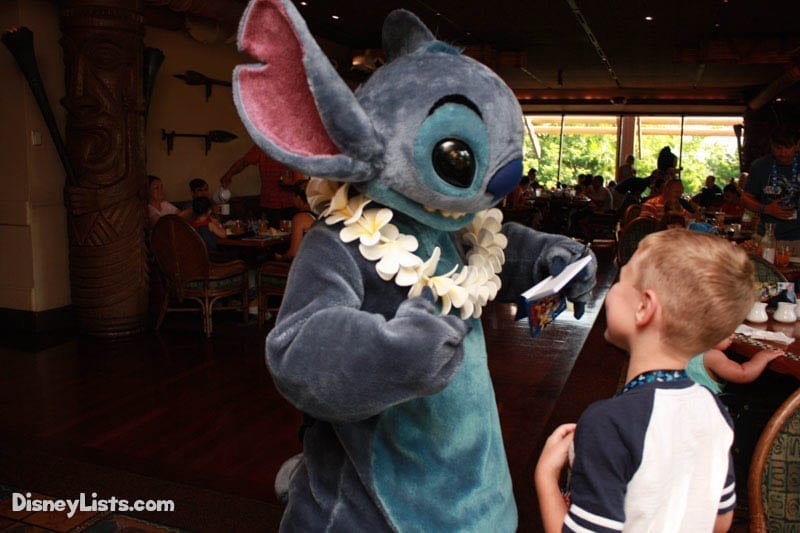 2 – FastPass+
Editor's Note: During the phased reopening of Walt Disney World, FastPass+ is temporarily suspended.
Make use of the FastPass+ system. You can reserve ahead of time spots for up to three attractions each day of your trip. Try to choose attractions that are popular and will save you time waiting in line. Once you have used your three FastPasses for the day, you can obtain an additional FastPass+ from the kiosks located throughout the park or by using the My Disney Experience App on your smartphone. If you use all your FastPass+ selections at one park and then hop over to another park, you can get an additional FastPass+ at the new park. FastPasses will ensure you save time and experience more attractions.
1 – Visit Magic Kingdom More Than Once
Editor's Note: During the phased reopening of Walt Disney World, Happily Ever After is temporarily suspended.
With 7 days to explore Disney World, you'll be able to visit some of the parks more than once, depending on how you choose to spend your time. But do yourself a favor and visit Magic Kingdom more than once. There is so much to do and see at this park. You're going to want to ride the attractions a few times, meet all the characters and maybe see Happily Ever After twice. Visit Magic Kingdom a couple of times and bask in the magic and pixie dust, because it's a feeling you're going to want to hold onto as long as you can.
For a no obligation, FREE Quote on a Disney vacation package, please contact our travel partner Magical Vacation Planner at 407-442-0227 (407-442-0215 for Spanish). You can also request a FREE quote online by Clicking HERE.