Are you planning a visit to EPCOT? We're right there with you! EPCOT is one of our favorite parks filled with attractions, entertainment, food, drinks, and so much more. While currently, EPCOT is undergoing some massive changes, the reimagining of the park is so exciting, and we are bursting with anticipation for what's to come next. Before you embark on your EPCOT adventures; however, there are a few "do's and don'ts" you'll want to know before you go. Exploring EPCOT awaits!
Editor's Note: We understand that with the phased reopening of Walt Disney World, some of the advice in this article may not apply if you visit while park hours are reduced, capacity limits and physical distancing are in place, and some of our favorite experiences—fireworks, parades, and character greetings—are temporarily suspended. (You can read everything you need to know about the phased reopening by clicking here). We will continue to share articles that give guidance on a "normal" vacation to Walt Disney World, along with any special changes or instructions you may need to be aware of during the phased reopening to provide the best tips we can regardless of when you are visiting. ~ Chad & Cindy
1 – DO Expect Construction
Significant changes are underway at EPCOT! In preparation for the 40th Anniversary of EPCOT in 2022, Disney Imagineers have been hard at work reimagining EPCOT. Changes are not only in the works behind the scenes but are very visible when visiting the park. On your next visit to EPCOT, you should expect to see construction in the works. This includes roped and fenced off areas that aren't the usual pleasing Disney sites you're typically surrounded by. This also includes construction noises that, in our opinion, are simply the sounds of Disney magic at work! You can also expect closures to some attractions as well as the relocation of experiences, such as character meet and greets. Go with the expectation that construction is inevitable and that all the work being put into the park now will pay off later!
2 – DON'T Skip the Park
With all that being said, we still recommend that you don't skip EPCOT! We understand that it may not look and be the same stunning EPCOT you're used to in all parts, but trust us, the spirit of EPCOT is still alive and well! The excitement, the entertainment, the dining, the attractions…you are still experiencing EPCOT. We also look at it this way – you are visiting during a historic time. Imagine telling your kids or grandkids one day you can remember seeing Guardians of the Galaxy: Cosmic Rewind being constructed. We may be used to snapping photos in the iconic EPCOT locations, but don't forget to capture the moments of this unbelievable reimagining of EPCOT.
3 – DO Seek Out the Newbies
It seems like, amidst the construction, newbie experiences are popping up regularly at EPCOT. A few of the most recent additions to EPCOT include the Beauty and the Beast Sing-Along Film located in the World Showcase France Pavilion. There's also a new Canada Pavilion film called Canada Far & Wide. The EPCOT Experience gives guests a glimpse at what to expect will unfold with the reimagining of EPCOT. If over in the American Adventure Pavilion, dine at the counter service restaurant called Regal Eagle Smokehouse: Craft Drafts and Barbecue. Another dining choice that will be opening is Space 220, located near Mission: SPACE. You can also expect to see Remy's Ratatouille Adventure opening in 2021 in the France Pavilion, plus a new nighttime spectacular called "HarmonioUS" arriving soon. A lot is changing at EPCOT, and these newbies are all part of the present and future!
4 – DON'T Pass on the Classics
Of course, seeking out the newbies is a must, but you definitely don't want to pass on the EPCOT "classics." Head over to The Land Pavilion to catch a ride on Soarin' Around the World and Living with the Land attractions. The Seas with Nemo and Friends is a remarkable experience. Journey Into Imagination with Figment is, for sure, an EPCOT classic! Get your thrill on with Mission: SPACE and Test Track. Or, sing your heart out to "Let it Go!" on Frozen Ever After. All of these attractions are staying put for now and are keeping the heartbeat of EPCOT alive and well.
5 – DO Stroll Around the World Showcase
Outside of the attractions, our favorite thing to do at EPCOT is to stroll around the World Showcase. The World Showcase has eleven Pavilions featuring different countries. Shop, dine, and enjoy entertainment specific to that country! It's an incredible experience and boasts a wealth of cultural diversity right in the heart of Walt Disney World. The World Showcase is always a must-do, but it is especially fun to explore during one of EPCOT's Festivals where even more food and beverage kiosks are added to the mix. Happy strolling!
6 – DON'T Miss Out on Dining Reservations
Editor's Note: During the phased reopening of Walt Disney World, the dining reservation window is sixty days. Also, character greetings are temporarily suspended. Only Chef Mickey's, Topolino's Terrace's Breakfast a la Art, Minnie's Seasonal Dine at Hollywood & Vine, and Garden Grill offer modified character dining experiences.
EPCOT has some of the most unique and vast dining venues. With kiosks, food carts, quick-service, table-service, and fine dining…there's something for everyone, and you won't go hungry. BUT – we still recommend dining reservations. When it's hot, and you've been walking around all day, the very best thing to do is sit down and enjoy a meal in the air-conditioning. Most of EPCOT's table-service restaurants do fill up with dining reservations, or the wait for a table is extremely long. We'd recommend making your EPCOT dining reservation 180-days in advance if at all possible. Some of the most popular dining choices are the two character dining experiences, Garden Grill Restaurant, and Akershus Royal Banquet Hall. Book well in advance to ensure you get to dine at the restaurant of your choice.
7 – DO Arrive Early
Editor's Note: During the phased reopening of Walt Disney World, both Future World and World Showcase open at the same time. 
EPCOT opens in two phases. The front portion of the park (currently Future World, but in the midst of transformation) typically opens a couple of hours before all parts of the World Showcase. There are exceptions to this as Frozen Ever After attraction in the World Showcase is open at the initial park opening. Our recommendation is to arrive at park opening to make the most of multiple attractions such as Test Track and Soarin'. By the time the World Showcase opens, you'll hopefully have conquered several attractions and be able to stroll the World Showcase with ease.
8 – DON'T Forget about FastPasses
Editor's Note: During the phased reopening of Walt Disney World, FastPass+ is temporarily suspended.
Want to skip the line? FastPasses are the way to go! EPCOT has a Tiered FastPass system. Guests can select one attraction to FastPass in Tier 1 and two attractions to FastPass in Tier 2. Book these FastPasses 60-days in advance for Disney Resort guests or 30-days in advance for non-Disney resort guests. FastPasses will trim down your wait time tremendously! When planning for which FastPasses are best, talk with your family about what they really want to ride. Soarin', Test Track, and Frozen Ever After (all Tier 1) are your most popular attractions. Make a FastPass plan well in advance, and be sure to book them as soon as possible!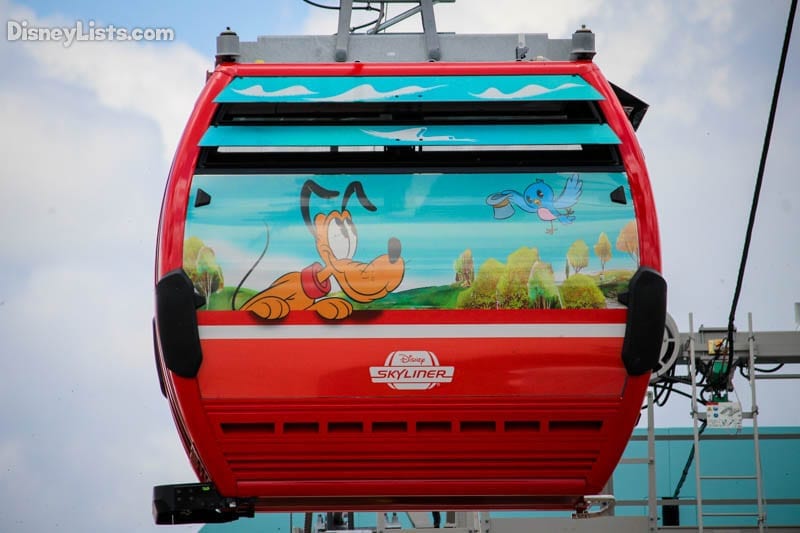 9 – DO Take Advantage of Disney Transportation
Take your pick…buses, boats, Skyliner, or Monorail! EPCOT is the one Disney park with the most Disney transportation options readily available. Several forms of transportation go to and from EPCOT, so do a little research to understand better which transportation option will get you there the fastest. Plus, if you're staying at the BoardWalk, Beach Club, or Yacht Club Resorts, you can reach EPCOT on foot. As strange as it sounds, the EPCOT parking lot is one of our favorites too! So, even if you are a Disney resort guest and don't want to take Disney transportation, parking access is excellent and free for resort guests and Annual Passholders.
10 – DON'T Overindulge on Alcohol
Yes, we too love to have an adult beverage or two when visiting EPCOT, especially when strolling around the World Showcase. We will say, however, that the "drink around the world" challenge of having a drink in each country needs to be handled carefully. Drink water, eat food, take breaks, and share drinks with a friend. Simply put, don't overindulge on alcohol. You don't want to ruin the magic for others around you or your own memories of EPCOT. And remember that Disney Transportation we mention above? Plan to arrive back to your resort safely without getting behind the wheel.
There you have our top EPCOT do's and don'ts! Are you ready? Are you set? EPCOT, here we come!
For a no obligation, FREE Quote on a Disney vacation package, please contact our travel partner Magical Vacation Planner at 407-442-0227 (407-442-0215 for Spanish). You can also request a FREE quote online by Clicking HERE.