Whether you are already in the parks at Walt Disney World or you are just in the planning stages for your visit, the My Disney Experience App and website is full of information to help you along your way. While the site is ideal for planning your vacation, the app has real-time information for when you are in the parks. Using the two in tandem can make for a seamless planning process, making the most of your trip to the most magical place on Earth. The app really has become an essential tool and you really can't do a Walt Disney World vacation without it. To help you get acquainted with My Disney Experience, here's a list of things you need to know.
13 – Disney Genie
Disney Genie is a new digital planning service that is available to guests at Walt Disney World in the My Disney Experience app. Disney Genie is complimentary (not to be confused with Genie+ which is a paid service) and is designed to give guests more "flexibility" and give guests tools to "help you make the most of your visit." Tools include giving guests customized itineraries and suggestions based on interests and top picks. Once you have your tickets and park reservations, at home, before your trip, you can use Disney Genie to help plan your vacation. It will offer dining suggestions and offer an itinerary based on your interests. Other features include forecasted wait times, experience tip board, dining tip board, and guests can ask the app questions to get information. If you're not sure where to start when planning your daily schedule, Disney Genie can be a great help.
12 – Itinerary – "Future Plans"
Even if you choose not to use Disney Genie to plan your vacation, on both the app and website, any plans that you make, tickets you purchase, reservations, and more will show up for you to refer back to at any stage in the process. You can browse through the resorts available on Disney property, and when you book your stay, your confirmation number and details about your visit will be readily available. Your ticket information (including park hopper or water parks and more package) will also show up here. You can access this information by visiting the "Future Plans" section of the app. 
11 – Dining
One of the best features of My Disney Experience is the in-depth information about each of the restaurants at Walt Disney World. Descriptions of each restaurant and pictures of the décor will give you an instant feel of what the atmosphere in the restaurant will be like. Also, the menus are available for you to peruse to see whether each restaurant will have dishes that appeal to you. Having all of this information makes the planning process fun, weighing the options of each restaurant against the preferences in your group.
Sixty days before the first day of your visit, the dining reservations open up and allow you to book for each day of your trip (up to 10 days). So guests staying for more days have a better shot at getting the highly sought-after reservations since they have earlier access to the days being booked. At 6 am EST, on both the website and app, you can begin to book reservations at restaurants, and the hot ticket restaurants book up quickly, so be as diligent as you can. On the App, look in the "My Plans" section for "reserve dining" to make a reservation.
Another feature of the app is the ability to order food using  Mobile Ordering. At select Disney World quick-service restaurants, guests can use their mobile devices to order food and beverages, pay, and advise the restaurant when they are ready to pick it up. This service allows guests to bypass the regular line for ordering and waiting for food. Do note that most restaurants now require Mobile Ordering and may not offer a regular line.
Finally, a newer app feature is the ability to see if walk-up dining is available. Under the "Check Dining Availability," you can see not only future reservation times but also if any restaurants have availability for the walk-up list. To see this, you click on the current date, and instead of choosing a certain time of day, you choose "now." The app will then list any restaurants that have availability. This is a fantastic feature because it allows you to check for dining options without you needing to walk to the restaurant and check in person, saving you precious time.
10 – Park Hours
To help you plan which park to visit each day of your vacation, the hours for the parks can be found on both the app and website. Since the park hours change depending on the time of year, you can specify which days your vacation will land on. 
9 – Events/Tours
For returning guests who are looking for new and unique experiences, checking out the events and tours available can add that little extra magic to your trip. From information about Festivals at Epcot to the Keys to The Kingdom Tour at the Magic Kingdom, each event has detailed information about what to expect from each experience. Simply type "tours" in the search function of the app and you'll be given a list of tours for more information. 
8 – MagicBands
MagicBands are your key to everything in Walt Disney World. They act as your resort room key and park tickets, hold your dining plan information, and you can link them to your room to make additional purchases in the parks. You can customize your MagicBands online by choosing the colors and adding the names of the guests in your party. Do note that MagicBands are no longer complimentary for resort guests. You may purchase bands starting at $10 for colored bands or receive a discount for specialty bands. You may also bring old MagicBands with you for your stay. In place of MagicBands, you can also use the My Disney Experience app to unlock your door and enter your room.
7 – Virtual Queues
Some attractions at Walt Disney World require you to join a virtual queue in order to enjoy the attraction. In the past, a virtual queue has been used for Star Wars: Rise of the Resistance and Remy's Ratatouille Adventure, but both virtual queues are currently "paused." Currently, Guardians of the Galaxy: Cosmic Rewind and TRON Lightcycle / Run are the only attractions that require a Virtual Queue. To experience that attraction, guests are required to join the virtual queue. The virtual queue is only accessible via the My Disney Experience mobile app. If you want to join virtual queues, you'll need the app!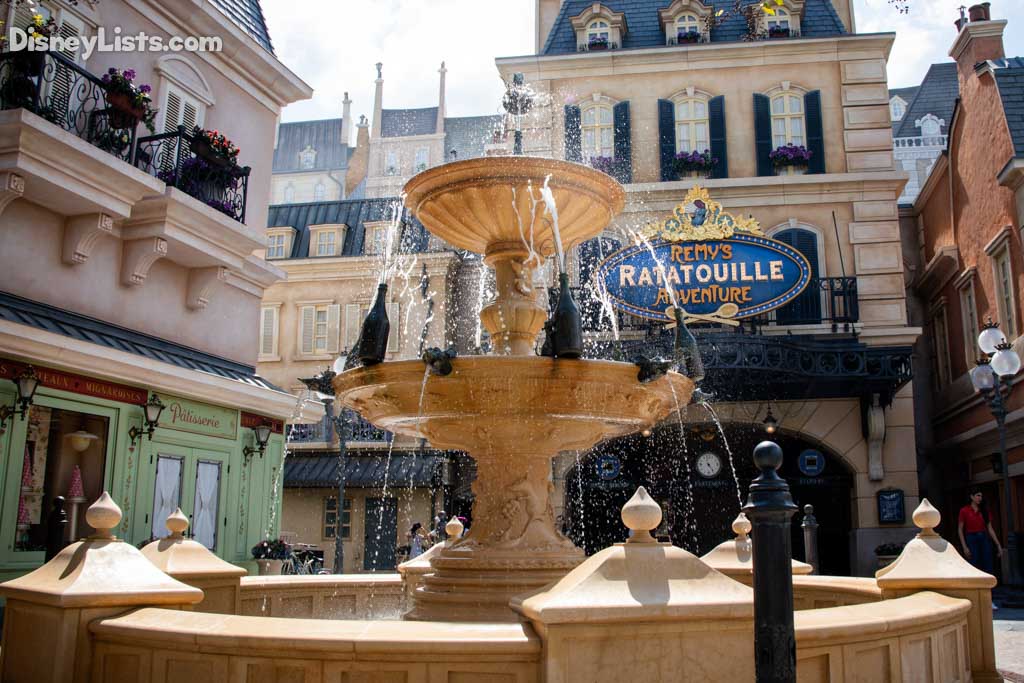 6 – Disney Genie+
FastPass+ has been retired, and now those looking to skip the line need to pay for Lightning Lane access. The Lightning Lane allows guests to skip the regular standby queue for shorter wait times. There are two different paid options that you can choose (along with different attractions) to access it. The first option is to purchase Disney Genie+ for a day or each day of your visit. It costs each person anywhere from $15-$35 per day, per person. With Genie+, you can access the Lightning Lane at select attractions at each park (one at a time and once per day). There are over forty total Genie+ attractions. Disney Genie+ can only be purchased right in the My Disney Experience app on the day of your visit beginning at 12:00 am. You'll make your first selection for the day right at 7:00 am.
Disney Genie+ also includes augmented reality lenses and Disney parks-themed audio experiences that are accessed through the app while at Walt Disney World.
5 – Individual Attraction Lightning Lane Access
The second option is to purchase Lightning Lane with the a la carte method for individual attractions. There are attractions at each park that are NOT included with your Genie+ purchase. They must be purchased separately, and pricing ranges from $7-$25 per attraction per person. Again, you'll use the My Disney Experience app to purchase your Individual Attractions. You can only purchase these on the day of your visit. Resort guests can purchase access at 7:00 am, while non-resort guests can purchase them at park opening. 
4 – Maps & Navigation
Since each park and resort has complimentary Wi-Fi, accessing information through the My Disney Experience App won't use up any of your cellular data. This comes in handy when you're accessing the maps of each park. Whether you're looking to pinpoint the exact location of your restaurant, find where the shops are, or even try to find the nearest restroom, the app will provide a map showing the location of everything in the parks. The navigation feature, 'Get Directions,' gives step-by-step direction instructions much like Google Maps. The directions include foot, bus, monorail, Disney Skyliner, and boat routes. Touch 'See Walking Directions' to see detailed turn-by-turn directions. The App also gives estimated arrival times with a selected route.
3 – Characters and Entertainment
The app holds all of the information you need for events in the park as well as where each character is available for a meet and greet. Suppose you need a reminder of the Festival of Fantasy start time in the Magic Kingdom, or you need to know where you can meet Cinderella for a photo-op. In that case, the app is an invaluable resource that keeps you from visiting guest services whenever you need information.
2 – PhotoPass
Whether you purchase the Memory Maker package or not, any photo taken by the PhotoPass Photographers in the park will be linked to your My Disney Experience Account through your MagicBand. Just a short time later, you can access your photos in both the app and on the website to browse and purchase if you'd like. When your day in the park is done, and you're back at the resort for the evening, looking through the photos can also be a fun way to remember all the magical things you experienced.
1 – Wait Times
By far, the best feature of the My Disney Experience App to use in the parks is the list of wait times. When you're in the park and trying to plan which attraction you'd like to visit next, within seconds, you can see real-time wait times and give you a quick glance at what is busy and what isn't. Keep an eye on the times during the day to make sure you ride all of the attractions on your must-do list without walking from one side of the park to the other only to discover a long wait time.  It's convenient, accurate, and allows you to be spontaneous during the day.
Using My Disney Experience either on the website or on your mobile device can be a huge time saver when it comes to planning your vacation while leaving room to be flexible. With new features consistently being developed, who knows what My Disney Experience will offer in the coming years? In the meantime, it's an incredibly versatile tool to help you get the most out of your experience in Walt Disney World.
For a no obligation, FREE Quote on a Disney vacation package, please contact our travel partner Magical Vacation Planner at 407-442-0227 (407-442-0215 for Spanish). You can also request a FREE quote online by Clicking HERE.