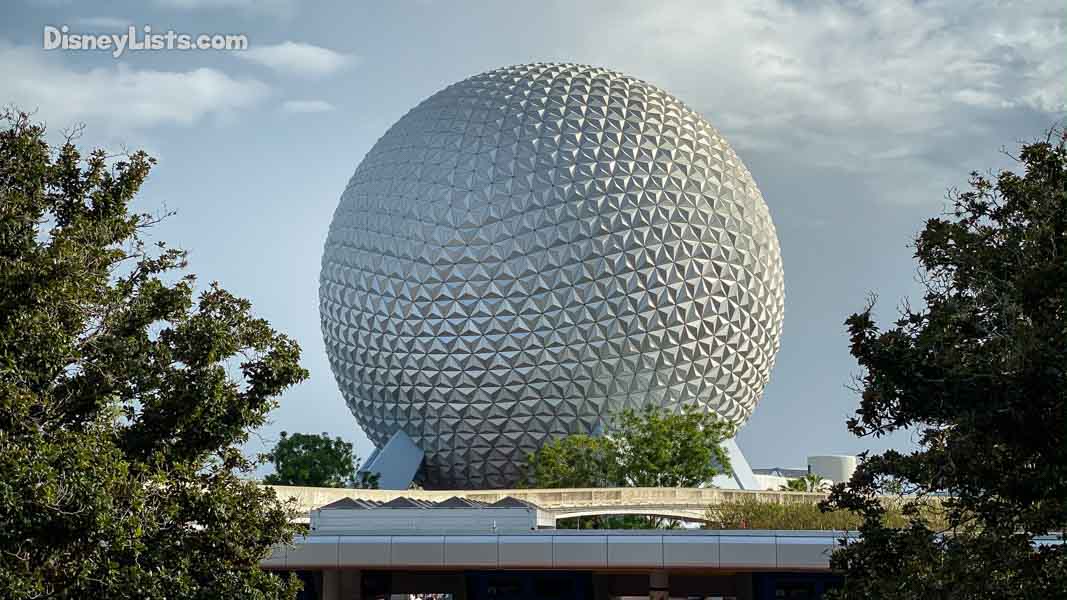 It's easy to rush through explaining Epcot when it's our favorite park and a place we visit often! But, for a newcomer to Walt Disney World or someone that's never been to Epcot before, it's common to wonder what this theme park is really all about! Here are ten things you need to know when it comes to understanding Epcot.
1 – A Theme Park and Beyond
Epcot has undergone reimagination in the past, and right now, in present-day, that reimagining is as vast as it's ever been! Known initially as EPCOT (Experimental Prototype Community of Tomorrow), Epcot still holds true to Walt's vision from the very beginning. Currently, Walt's dreams of Epcot are being shaped and formed to keep Epcot innovative and engaging for every person that visits. It's a park full of entertainment, attractions, global experiences, achievements, and some of the very best cuisines around. It's not your typical amusement park with attractions and burgers! Instead, in Epcot, you'll find it's more of an experience with attractions that immerse guests into the story, entertainment that wows, international encounters that seriously make you feel like the world is right at your fingertips, and food and beverages that will have you coming back for more. Epcot is a theme park and beyond!
2 – Going from Two Areas to Four Neighborhoods
Construction walls are up, and progress is being made! Disney Imagineers are hard at work reimaging Epcot from the two current areas of Future World and World Showcase to four neighborhoods, including World Celebration, World Discovery, World Nature, and World Showcase. Each "world" or neighborhood will hold different attractions, entertainment, and experiences to match the overall theming of the "world". For example, World Nature will be home to the current The Seas with Nemo & Friends and The Land Pavilion, which includes Soarin' Around the World, Living with The Land, and Awesome Planet. The story here is all about Nature! Each neighborhood will provide interactive experiences that are meant to engage the mind in a fun and unforgettable way.
3 – It's BIG!
While Epcot isn't the largest of the four Disney World theme parks (Disney's Animal Kingdom is the largest), you'll still feel like you've walked around the world by the end of your day. Epcot's roughly 300 acres awaits with pure excitement around every corner. Prepare yourself and your family for your Epcot visit by walking around your neighborhood to get in shape! This is also a great time to break in some comfortable walking shoes before you even arrive at the park. The good news is there are several places to take breaks in Epcot so young and old can rest their legs as needed.
4 – A Park for the WHOLE Family
A common misconception is that Epcot is only for adults. With two kids of our own and several nieces and nephews, we can assure you Epcot is for all ages! Sure, we've enjoyed several adults-only visits at Epcot where attractions weren't a priority, and a slow stroll around the World Showcase was our preference. On the flip side, we've had days where are kids are hurrying from one attraction to the next to try to get it all in! Your toddler will be fascinated by The Seas with Nemo & Friends and Turtle Talk with Crush. Kids will be singing along on Frozen Ever After. Tweens enjoy building a car then testing it out on Test Track. Teens can take on the thrills with Mission: SPACE and a scavenger hunt around the World Showcase. Mom and Dad can soar through the sky on Soarin' and delight in a drink or two around World Showcase. And Grandpa and Grandma can ride along with Living with The Land and take in all the entertainment the park has to offer. The best part is that while you can break down these attractions into age groups that may appreciate them the most, many of the Epcot attractions and experiences are for the whole family!
5 – FastPass+ Tiers and Selections
Editor's Note: During the phased reopening of Walt Disney World, FastPass+ is temporarily suspended.
Before you visit Epcot, you'll want to download the MyDisneyExperience App. From this app, you'll be able to link to family members, make FastPasses, dining reservations, mobile order, check wait times, see PhotoPass photos, and so much more. FastPasses are especially important to make before visiting any of the Disney World parks. Book FastPasses 60-days in advance for Disney Resort guests or 30-days for non-Resort guests. Epcot has two tiers. Tier 1 includes: Soarin', Frozen Ever After, Test Track, Epcot Forever. Tier 2 includes: Spaceship Earth, Mission: SPACE, The Seas with Nemo & Friends, Pixar Short Film Festival, Journey into Imagination with Figment, Turtle Talk with Crush, and Living with the Land
Guests can select one attraction from Tier 1 and two attractions from Tier 2. Review the attractions online in advance and see what appeals most to your family! Then be sure to snag your FastPass selections at your 60- or 30-day window. Once you've used all three FastPasses, you can snag another one on your MyDisneyExperience App and so on until the park closes.
6 – Don't Skip the Entertainment!
Editor's Note: During the phased reopening of Walt Disney World, certain live entertainment will not be available. Character greetings are also temporarily unavailable. You'll see characters come through each park in short parades. Click here for more information on how to see characters during the phased reopening.
Epcot has impressive attractions that we, of course, would suggest as must-dos. We will say, however, Epcot really boasts a LOT more than just the attractions. Especially as you travel around the World Showcase, be sure to make time in your day to stop and see the entertainment. Each of the 11 Pavilions features some form of entertainment from films to performers and beloved characters. A few of our favorites include the Voices of Liberty in the American Adventure Pavilion, Anna and Elsa in Norway, and Beauty and the Beast Sing-Along in France. You may not be buckled into a ride vehicle, but these doses of entertainment are what really add to the Epcot experience.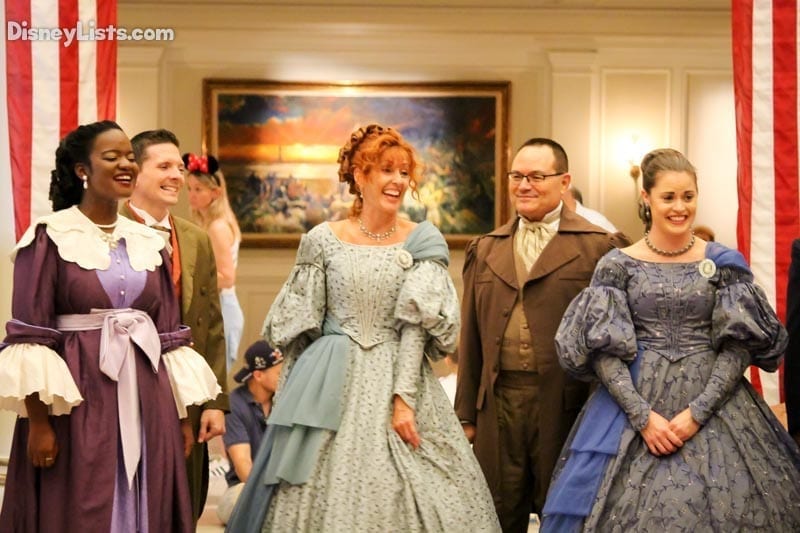 7 – A Variety of Cuisines
And that is a huge understatement! If we were to ask you what's your favorite type of food…would you say, American? Chinese? Mexican? Or how about German?! Honestly, it's amazing that you can visit one park and let your taste buds sing the praises of dishes from around the globe.
Along with the great variety of cuisines, the desserts and beverages pair beautifully with the main dishes. You can try these bites at quick-service restaurants and kiosks if you want to eat on the move. Or you can reserve a meal at one of the many table-service restaurants. Try to book your reservation 180-days in advance as restaurants do fill up!
8 – Epcot knows how to put on a Festival!
Epcot hosts a party for every season, and each is just as incredible as the next! First up is the Festival of the Arts (mid-Jan. – late Feb.) celebrates the arts. The Flower & Garden Festival (early Mar. – early Jun.) boasts topiaries and flowers galore. International Food & Wine Festival (late Aug. – late Nov.) celebrates the taste of global cuisines with food and beverages. Finally, the Festival of the Holidays (late Nov. – Dec.) is loaded with international holiday experiences. Each festival is celebrated with specialty food, beverages, entertainment, and experiences. Plus, they are included in your park admission! Just be prepared to purchase any food, drinks, or seminars/classes you may be interested in.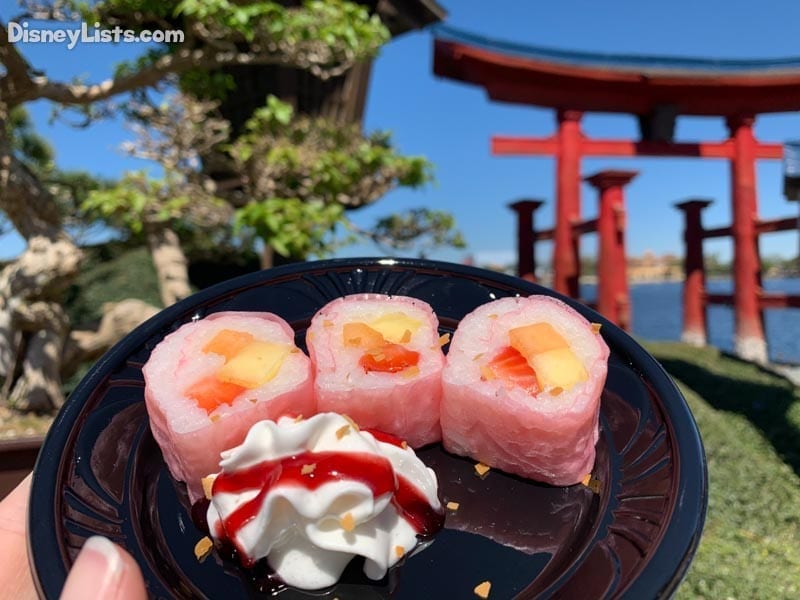 9 – Best Resorts and Easy Access
If you're looking to stay close to Epcot, you'll want to know that there are a few resorts in the Epcot area that make for easy access in and out of the park – plus it's great being close for mid-day breaks. You can walk or ride a boat to and from Disney's Beach Club, Disney's Yacht Club, and Disney's Boardwalk Inn Resorts. You can also catch the Skyliner easily to and from Disney's Riviera Resort, Disney's Caribbean Beach Resort, Pop Century Resort, and Disney's Art of Animation. Epcot is unique in that it is the only Disney World park that offers five kinds of Disney transportation, including walking paths, boats, buses, Monorail, and Skyliner. Remember, Disney transportation is complimentary, so take advantage of it when you can!
10 – What's Up Next!
Three new films are already in place, including the Beauty and the Beast Sing-Along, Canada's Far & Wide, and Awesome Planet in the Land Pavilion. Two new restaurants are coming to the lineup, including Space 220, which will be opening soon, and Regal Eagle Smokehouse: Craft Drafts & Barbecue is now open in the American Pavilion. We are looking forward to Remy's Ratatouille Adventure and La Crêperie de Paris in the France Pavilion. HarmonioUS, a new nighttime spectacular, is replacing the temporary "Epcot Forever." PLUS, more excitement unfolds when we can expect to enjoy experiences like Guardians of the Galaxy: Cosmic Rewind, Dreamer's Point, Journey of Water – Inspired by Moana, and so much more! These next couple of years are going to be an exceptional time to visit Epcot!
For a no obligation, FREE Quote on a Disney vacation package, please contact our travel partner Magical Vacation Planner at 407-442-0227 (407-442-0215 for Spanish). You can also request a FREE quote online by Clicking HERE.