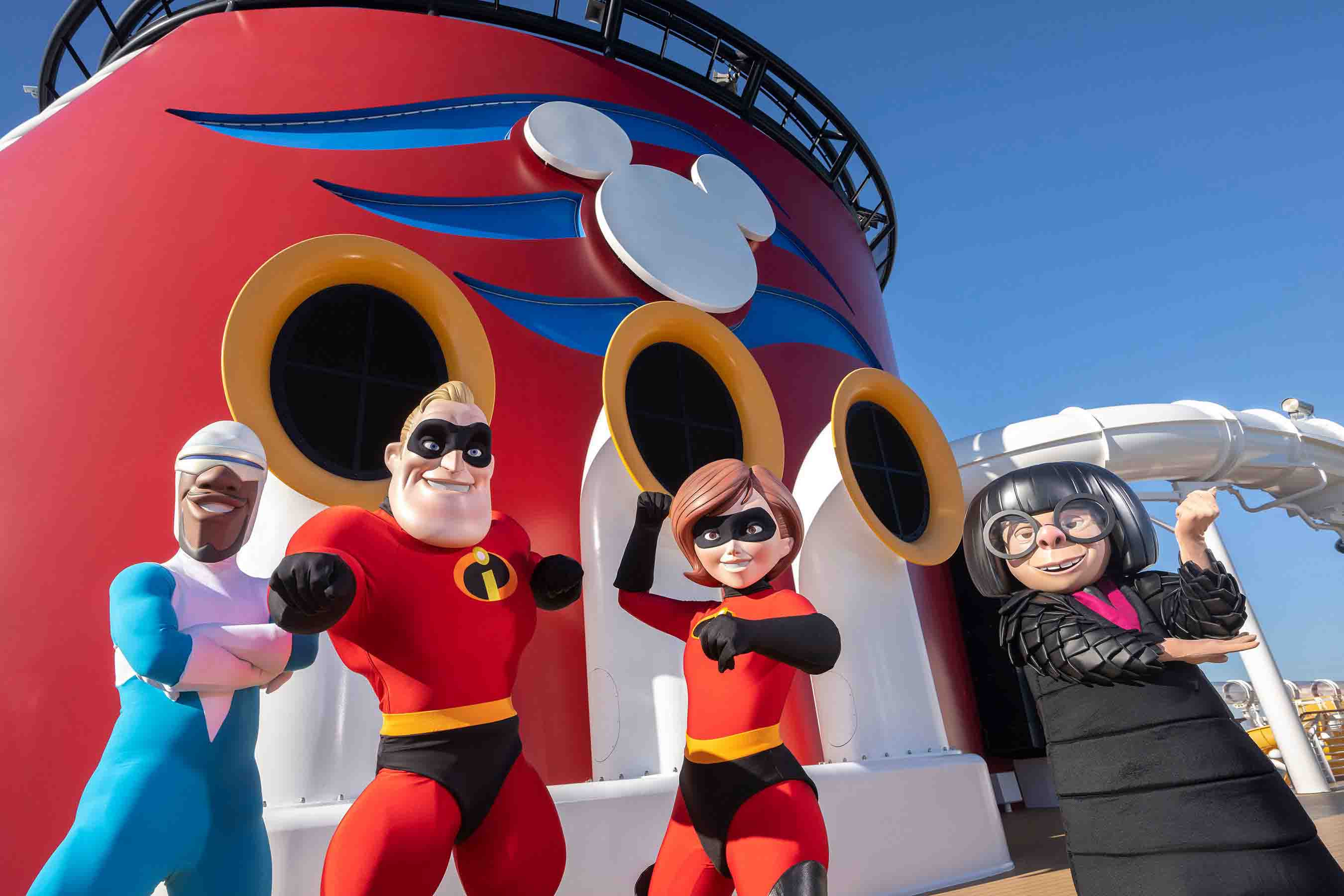 Hey howdy hey! We're so excited to announce that we're about to set sail with Disney Cruise Line on the first Pixar Day at Sea cruise on the Disney Fantasy on January 7! We'll be enjoying a 7-night Eastern Caribbean Cruise with stops in the Caribbean, a day on Castaway Cay, and an all-new offering, a Pixar Day at Sea featuring beloved Pixar friends with exclusive experiences for Disney Cruise Line guests on the select Disney Fantasy sailings. We hope you'll come sail away with us and follow along during another DisneyLists.com cruise week! Learn more about our upcoming trip below!
1 – Cruising
We (Chad and Cindy) love cruising and enjoy cruises as often as possible. Over the years, we've enjoyed thirteen cruises, three being on Disney Cruise Line. We've learned a lot over all those cruises and try to share that knowledge with our readers. For this cruise, I (Cindy) will be joined by my two sisters for a fun sister's cruise. This will be the first cruise for my sisters, Shari and Kristy. We are very excited to share our experiences on the Disney Fantasy for cruise newbies and veterans alike.
2 – Disney Cruise Line
Disney Cruise Line launched in 1998. Since its inception, it has established itself as a leader in the cruise industry, providing a setting where families can reconnect, adults can recharge, and children can experience all Disney has to offer. The Disney fleet includes five ships: Disney Magic, Disney Wonder, Disney Dream, Disney Fantasy, and Disney Wish. Itineraries include locations such as the Caribbean, Bahamas, Alaska, and Europe. The homeport is Port Canaveral, Florida, making a combined Disney World and Disney Cruise vacation a convenient option for many families. Some of our best cruise experiences have been on Disney Cruise Line, and we love the unique experience only Disney can provide at sea.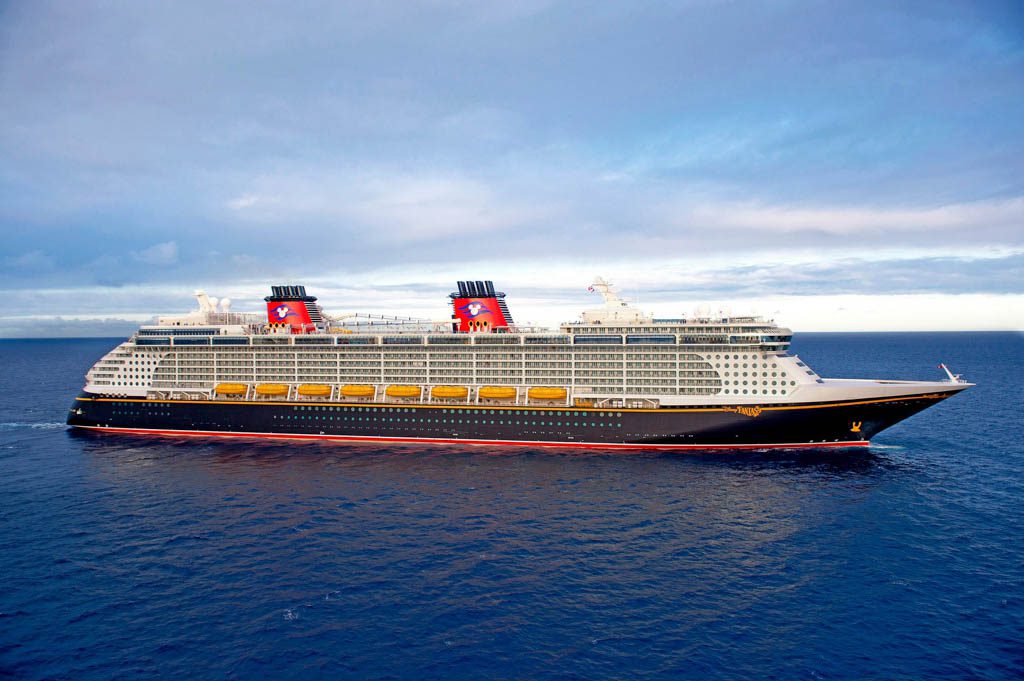 3 – Disney Fantasy
The Disney Fantasy is the fourth ship in the Disney Cruise Line fleet. The ship joined the Disney Magic (maiden voyage in 1998), the Disney Wonder (maiden voyage in 1999), and the Disney Dream (maiden voyage in 2011). However, it's no longer the newest Disney ship since the Disney Wish set sail in 2022. The Disney Fantasy lives up to its name, bringing Disney fantasies to life with entertainment and dining experiences specifically designed with longer cruises in mind. In true Disney Cruise Line tradition, Disney Fantasy has something for everyone, with activities and areas just for kids, families, and adults. While I have cruised on the Disney Dream (Fantasy's sister ship), it's my first time sailing on the Disney Fantasy. I am really excited to explore a new ship and for my sisters to enjoy their first Disney cruise ship as well.
4 – Pixar Day at Sea
From time to time, Disney Cruise Line offers themed vacations for their guests to enjoy on select sailings. Themed offerings include Halloween on the High Seas, Very Merrytime Christmas Cruises, Marvel Day at Sea, and the newest offering Pixar Day at Sea. We'll be on the first Pixar Day at Sea sailing, and we're excited to learn about this special cruise. We know that the cruise will include a special day of Themed dining, character encounters, dance parties, a theatrical musical experience, and an "Incredible" deck party at the end of the day! I have enjoyed a Very Merrytime Christmas Cruise and Marvel Day at Sea Cruise and know these themed offerings never disappoint!
5 – Eastern Caribbean Cruise
Chad and I have traveled all over the Caribbean, but I love when I get to explore the Eastern Caribbean. We'll be stopping at two ports, one of which will be new for our party. First, we'll stop in Tortola, BVI. Here we'll get a chance to explore The Baths, a beach area with sea caves on the island of Virgin Gorda. Our second stop is San Juan, Puerto Rico. I visited San Juan on a previous cruise, and our family fell in love with the city. I'm so excited to go back and explore even more of the city. We'll be enjoying another excursion where we'll explore older and newer sections of the city, including the must-see San Cristobal Fort at San Juan National Historic Site, a unit of the National Park Service. My sister Shari is an avid NPS passport stamp collector like I am, and she's excited to get another NPS passport stamp in her book! We'll review both excursions so future cruisers can see if they might enjoy them.
6 – Castaway Cay
Our final day will be at Disney's Castaway Cay, a 1,000-acre private island with turquoise waters, powdery white sand beaches, and swaying palm trees exclusive to Disney Cruise Line guests. With an authentic island barbecue and plenty of snorkeling and water sports, Castaway Cay provides a day of adventure, relaxation, and quality time with the family.
Island amenities include:
20 premium 325-square-foot private, furnished cabanas in two locations: Castaway Family Beach (for families) and Serenity Bay Beach (for adults)
Secluded, adults-only beach, Serenity Bay
Two Water Play Areas: Pelican Plunge and Spring-a-Leak
The Hide Out, a teens-only activity area on the beach
Port Adventures for everyone in the family, including stingray interactions, glass-bottom boat tours,
Parasailing and fishing
Free childcare at Scuttle's Cove, an expansive child's area supervised by Disney counselors
Disney Character Greetings
Swimming, kayaking, water sports, and more
I just love Castaway Cay and everything that the island has to offer. Shari and Kristy will complete their first Castaway Cay 5k, and I look forward to showing my sisters what a fun beach day you can have on Castaway Cay.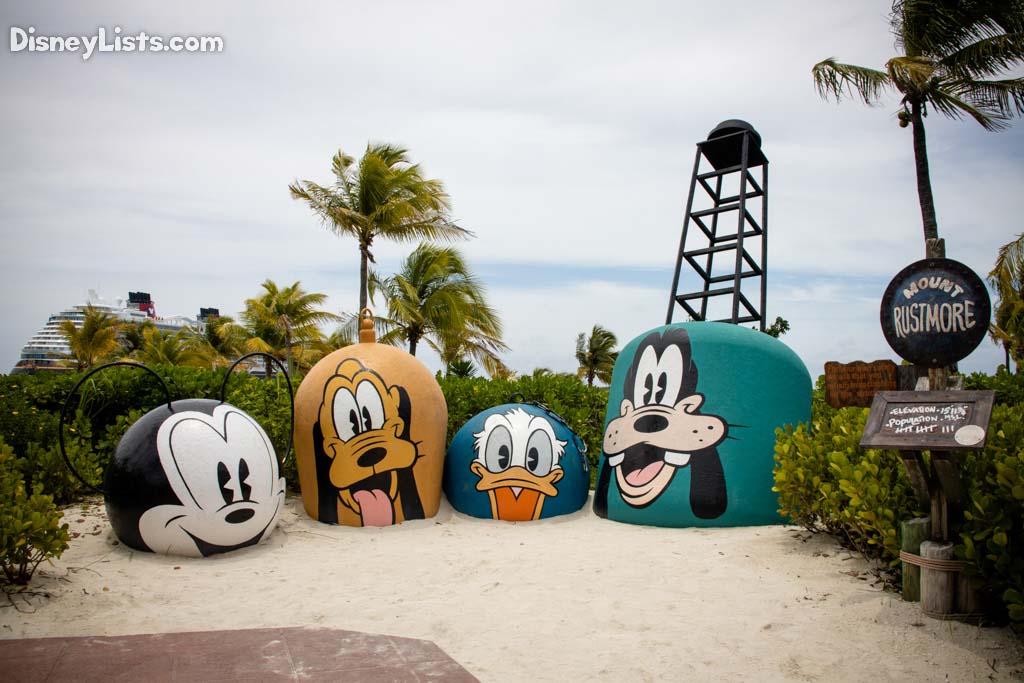 7 -Learn more about Pixar Day at Sea on the Disney Fantasy
Read about our voyage to hear more about the experience, learn tips and tricks for cruising, and read our reviews of all the unique offerings.
Articles with Cruising Tips and Tricks 
Learn more about the Disney Cruise line and our Pixar Day at Sea Cruise on the Disney Fantasy!
TRAVEL LOG: Getting Ready to Sail on Our Pixar Day at Sea Cruise on the Disney Fantasy!
TRAVEL LOG: Day 1 of Our Pixar Day at Sea Cruise on the Disney Fantasy
TRAVEL LOG: Day 2 Our Pixar Day at Sea Cruise on the Disney Fantasy
Click here for a full review of the Hey Howdy Breakfast with Woody and Friends to learn more and get tips and tricks for the best dining experience.
TRAVEL LOG: Day 3-Part 1 of Our Pixar Day at Sea Cruise on the Disney Fantasy
TRAVEL LOG: Day 3-Part 2 Our Pixar Day at Sea Cruise on the Disney Fantasy
TRAVEL LOG: Day 4 of Our Pixar Day at Sea Cruise on the Disney Fantasy
TRAVEL LOG: Day 5 of Our Pixar Day at Sea Cruise on the Disney Fantasy
Days 6-8 are coming soon!
Instagram Story with Photos and Video of our Cruise
Day 1 – Instagram Story Highlight – Arrival Day
Day 2 – Instagram Story Highlight – Sea Day
Day 3 – Instagram Story Highlight – Pixar Day at Sea
Day 4 – Instagram Story Highlight – Tortola, British Virgin Islands, and Pirate Night
Day 5 – Instagram Story Highlight – San Juan, Puerto Rico
Day 6 – Instagram Story Highlight – Sea Day
Day 7 – Instagram Story Highlight – Castaway Cay
8 – Thinking About a Cruise?
If you're thinking about booking a Disney Cruise, now is the perfect time to do so! We highly recommend booking with an Authorized Disney Vacation Planner to ensure you are well taken care of and get all the discounts available to you. For more details and help booking your vacation, call (407) 442-0227. You can also get a no-obligation, FREE vacation quote by clicking here. Their services are free to you, and they can answer any questions you may have.
For a no obligation, FREE Quote on a Disney vacation package, please contact our travel partner Magical Vacation Planner at 407-442-0227 (407-442-0215 for Spanish). You can also request a FREE quote online by Clicking HERE.
Editor's Note: Disney Cruise Line is providing us with a complimentary Pixar Day at Sea Cruise with special media-specific events and tours during the cruise. However, as always, the thoughts and opinions about Disney Cruise Line contained in this article are entirely our own.